Editor's Note: welcome Sheyenne, Intern 6.0. She is one of four of the new group of interns. She drew a tough assignment today. Handled it great!
Monday: More Rain and Storms
Currently, a low pressure system is beginning to work its way through Texas. This will enter our region, bringing rain and thunderstorms Monday.
Editor's Note: NWS published this in their 6pm AFT Sunday Evening…
HIGHEST RAIN CHANCES TONIGHT WILL BE AFTER 
MIDNIGHT WHEN REMNANTS OF THE TX/LA MCS MAY SPREAD NORTHEASTWARD. 
RAIN CHANCES WILL REMAIN HIGH MUCH OF MONDAY AND MONDAY NIGHT AS 
THE UPPER LEVEL LOW OVER TX MOVES EASTWARD ACROSS THE GULF COAST 
STATES. SOME THUNDERSTORMS ARE POSSIBLE MONDAY ESPECIALLY OVER 
SOUTHERN COUNTIES BUT SEVERE STORMS ARE NOT EXPECTED AS 
INSTABILITIES SHOULD BE LOWER.
The HRRR model shows rain beginning around 4am and bringing scattered showers throughout the morning and afternoon. There isn't much concern with these storms being severe, but they can potentially bring three-quarters to an inch of rain.
Temperatures will reach in the mid-70s.
Tuesday-Thursday
The rest of the week seems to be calmer with some sunshine and dry conditions; however, the chance for rain returns Thursday night. Temperatures will stay seasonably warm, with highs in the upper-70s (Thursday may even reach 80°!).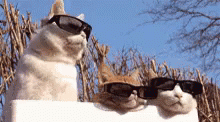 ---