Sunday Night/Wee Hours Monday
The High Resolution Rapid Refresh model below gives us some art. You can see that it's pretty hot, and most runs are just like this.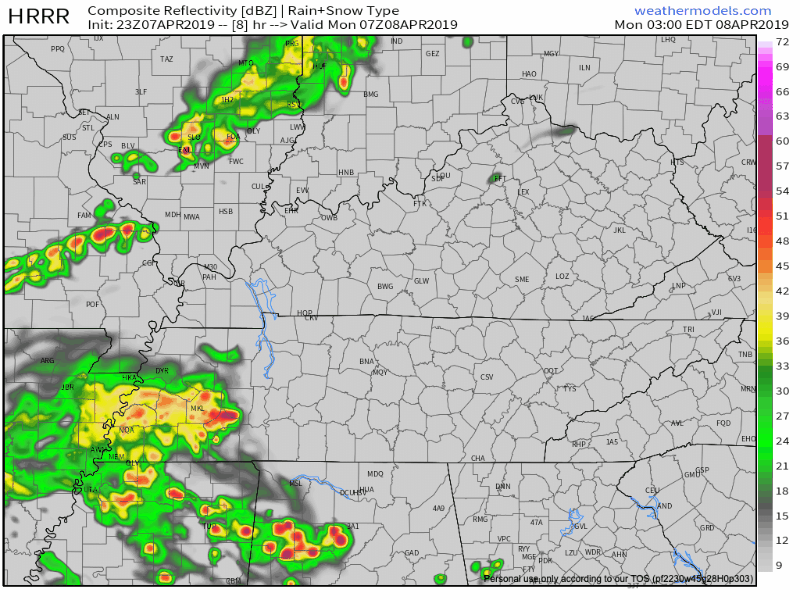 Rest of Monday
Rounds of non-severe showers and possibly storms continue most of the day. A couple HRRR runs throw some stronger storms into both counties around 4pm. Not totally sold on that right now.
Finally rain exits tomorrow around dark. Temperatures will reach 70º.
Interns will cover the rest of the forecast period tomorrow. You'll meet the rest of this intern class this week.
---