Mostly Sunny Today
Enjoy today's sun! After today, a wet pattern will move in. Expect a high of 73º this afternoon.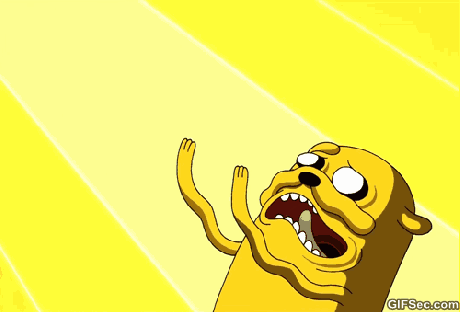 Clouds will begin to build in overnight with temperatures not falling as much as they have been the past few nights. Our overnight low is expected to sit just below the 50º mark at 49º. Certainly a far cry from the near freezing temperatures we had at the beginning of the week.
A warm front will push east tomorrow and put us in an unsettled pattern for the next few days. This will drive up rain chances beginning tomorrow late afternoon and evening and through the day on Friday.

Storms Possible Tomorrow Night
Tomorrow's onset of rain may have a few storms with it. Those storms would come likely after sunset, but rain would begin earlier. NWS notes that storm ingredients aren't very impressive with this system :
Instability very marginal but isolated storms in the afternoon and evening seem possible.
Here is the HRRR's thinking about the onset. The loop covers noon Thursday through 7:00 pm.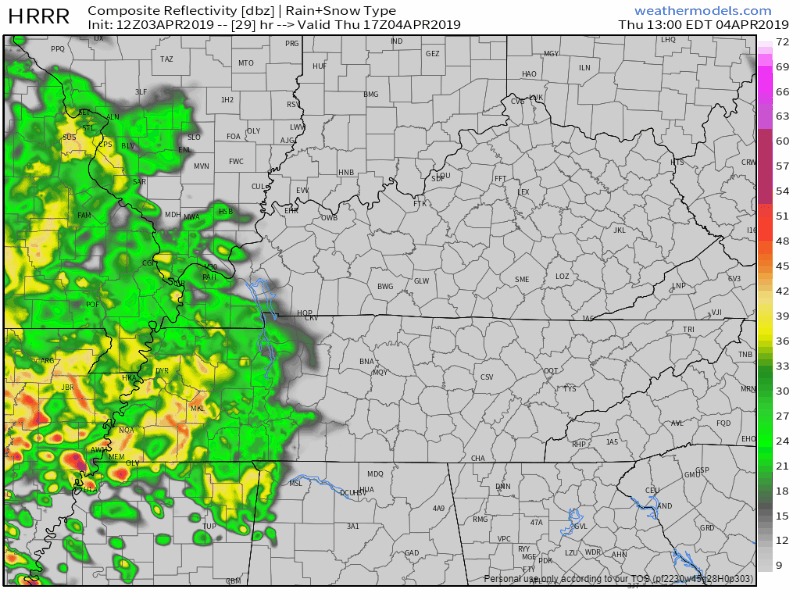 The Storm Prediction Center has kept Middle Tennessee out of the slight and marginal risk for Thursday. So overall, the severe concern is meh.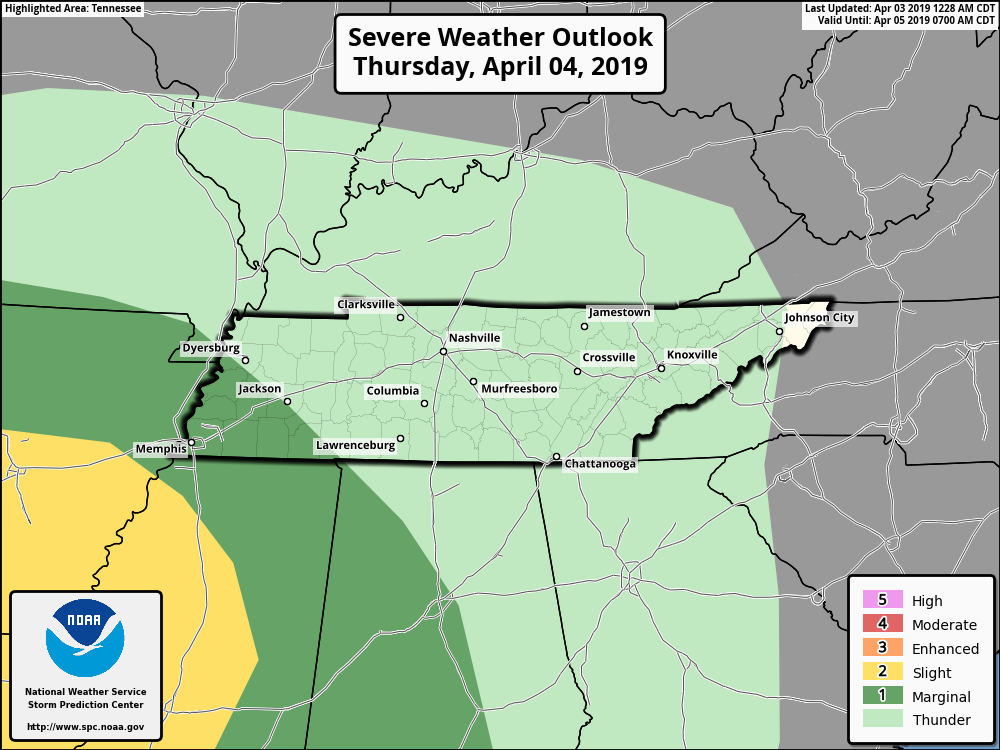 Friday
Rain chances look to decrease during the day Friday. In other words, if you have outdoor plans, afternoon/evening looks better than the morning, if you have a choice. Below is the NAM 3 km model's take. This loop runs from 1:00 am Friday to 1:00 pm Friday afternoon.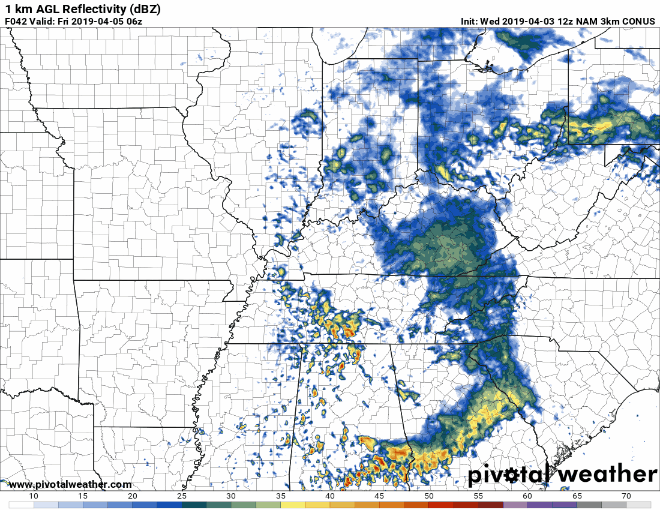 Saturday and Sunday
Saturday will begin mostly cloudy and then transition with scattered showers beginning during the afternoon hours. Temperatures will be approaching 80º on Saturday and Sunday. Rain chances will stick around through Monday night with another chance for storms on Sunday.
NWS Nashville pointed this out this morning:
Instability and jet structure both much more favorable with this system. Just as yesterday, models showing big differences in the evolution of the upper system. Upper jet much stronger on GFS which develops and deepens a closed upper low, which slows eastward progression. The EURO now keeps more of a broader axis and blows it by Mon afternoon.
We'll keep an eye on the storm risk for tomorrow and for this weekend. Check back for updates.
---