Dry first half of the week. Warmer each day.

May see frosty-freezy temps early Tuesday morning in low-lying spots.
No rain until late Thursday night.
Rain expected as early as late Thursday night but is most likely during the pre-dawn hours Friday morning. Expect about a half-inch of rain. Should depart before lunch, if not sooner.
Storms? NWS-Nashville doesn't
see much more that an isolated storm of two at best. Precipitation moves out later Friday which sets up a dry Friday night/Saturday…
Next storm system ETA Sunday. This one may have teeth. Again from NWS-Nashville:
Models continue to flip-flop on Sunday system but evolution of of a surface low and sharp upper trough likely to affect the mid-state Sunday night/Monday…with onset Sunday to be determined. Dynamic with this one favorable [for severe weather]. If they stay where they are…severe weather may be possible.
Euro model shows sufficient instability Sunday to cause problems. And it's storm season. But, substantial uncertainty remains. As the Storm Prediction Center put it:
Predictability is very low by the weekend as model solutions diverge considerably.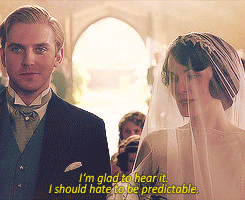 ---