Saturday Re-Cap
Last night we saw several strong and severe storms move through the area. One could have contained a Tornado. There is a report of damage happening near Highway 396 (Saturn Parkway) in Spring Hill, and we'll wait to see if NWS sends a crew out to survey it, and if so what damage they see.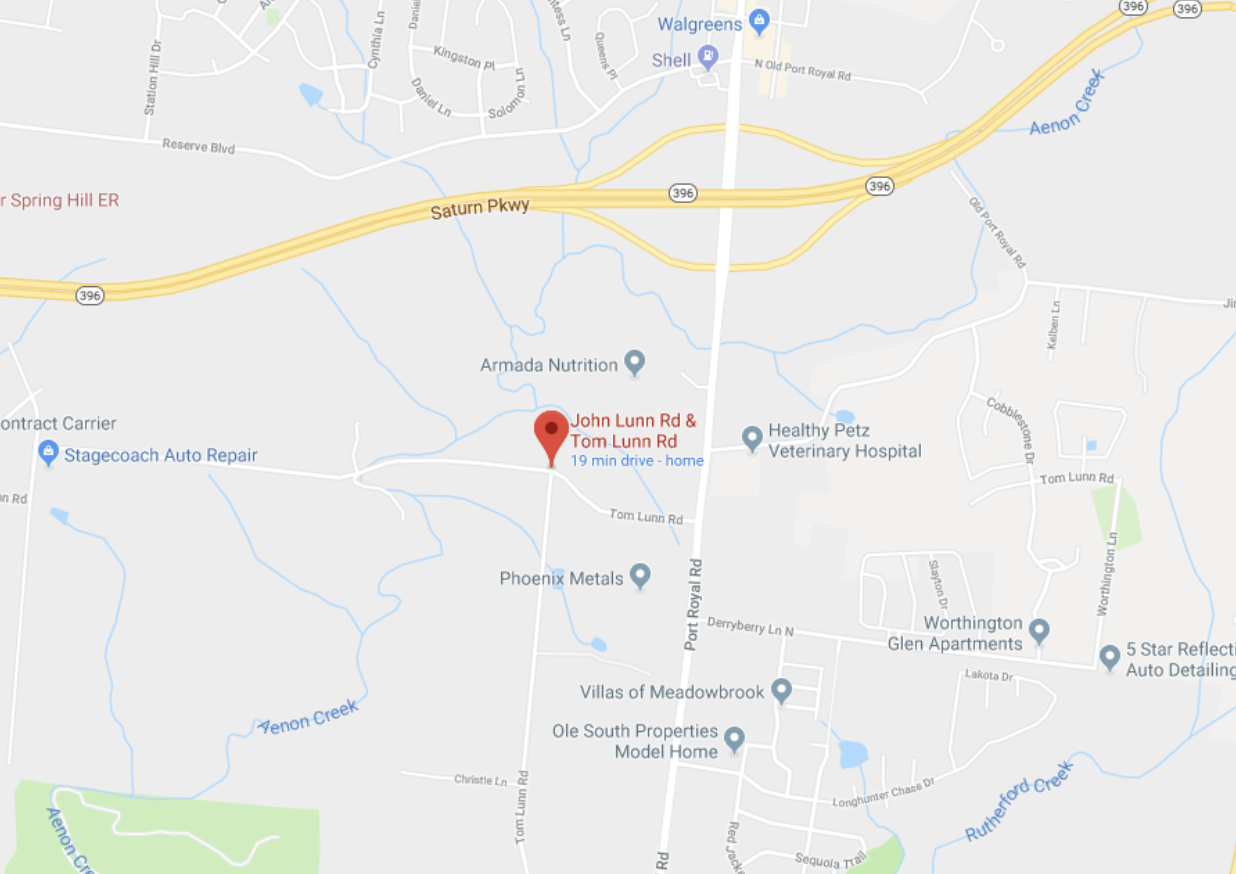 There was a period where rotation was tight enough that a tornado could have formed, but we're far from having anything more definitive than that.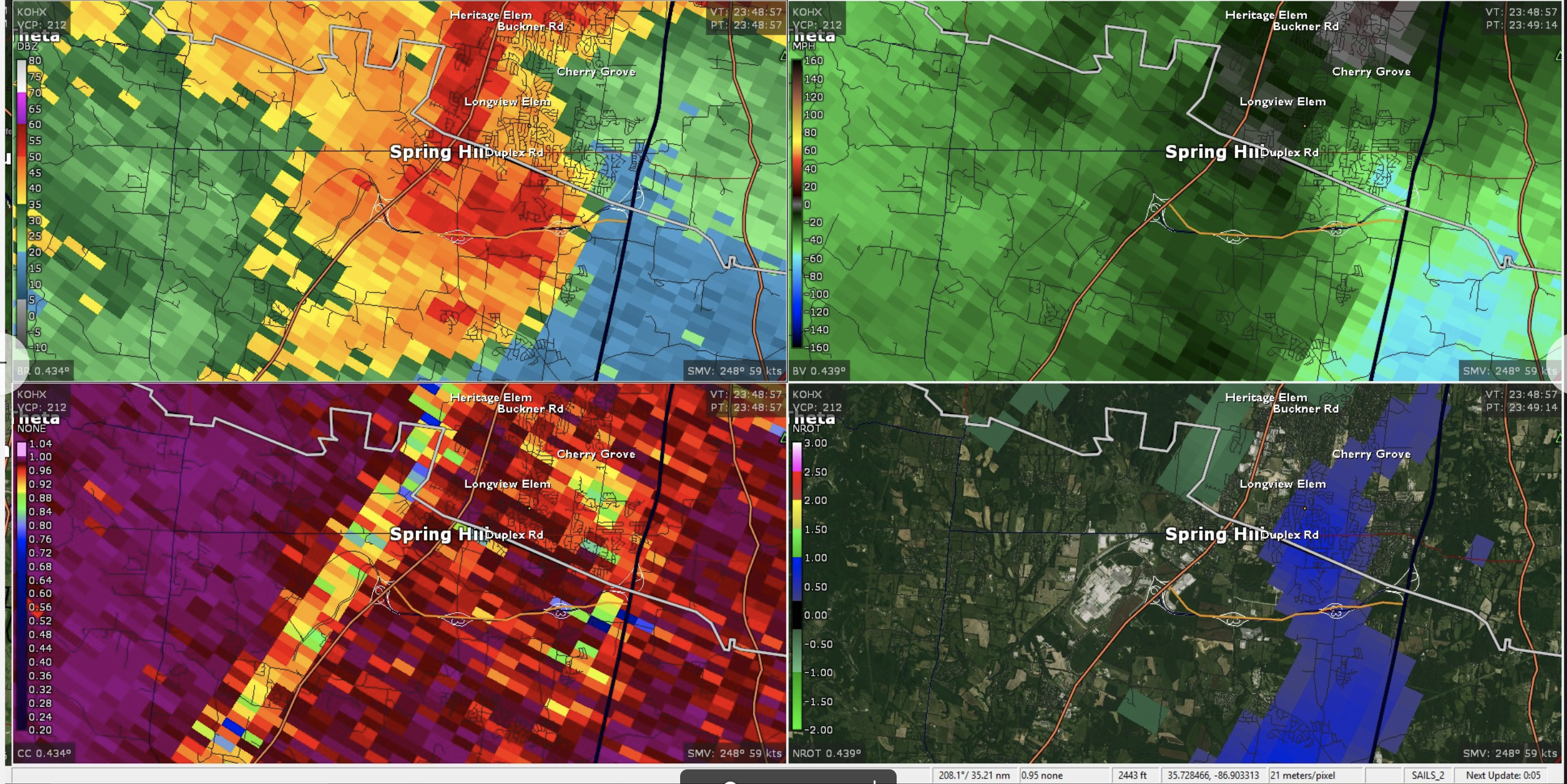 Several people saw what they thought was a tornado and captured it on their cameras. Most of these photos show a "rain shaft" that was very well defined and which was moving quickly. That rain shaft could have contained a tornado, but there's no way anyone could know that unless they were standing under it, which would have been very uncomfortable.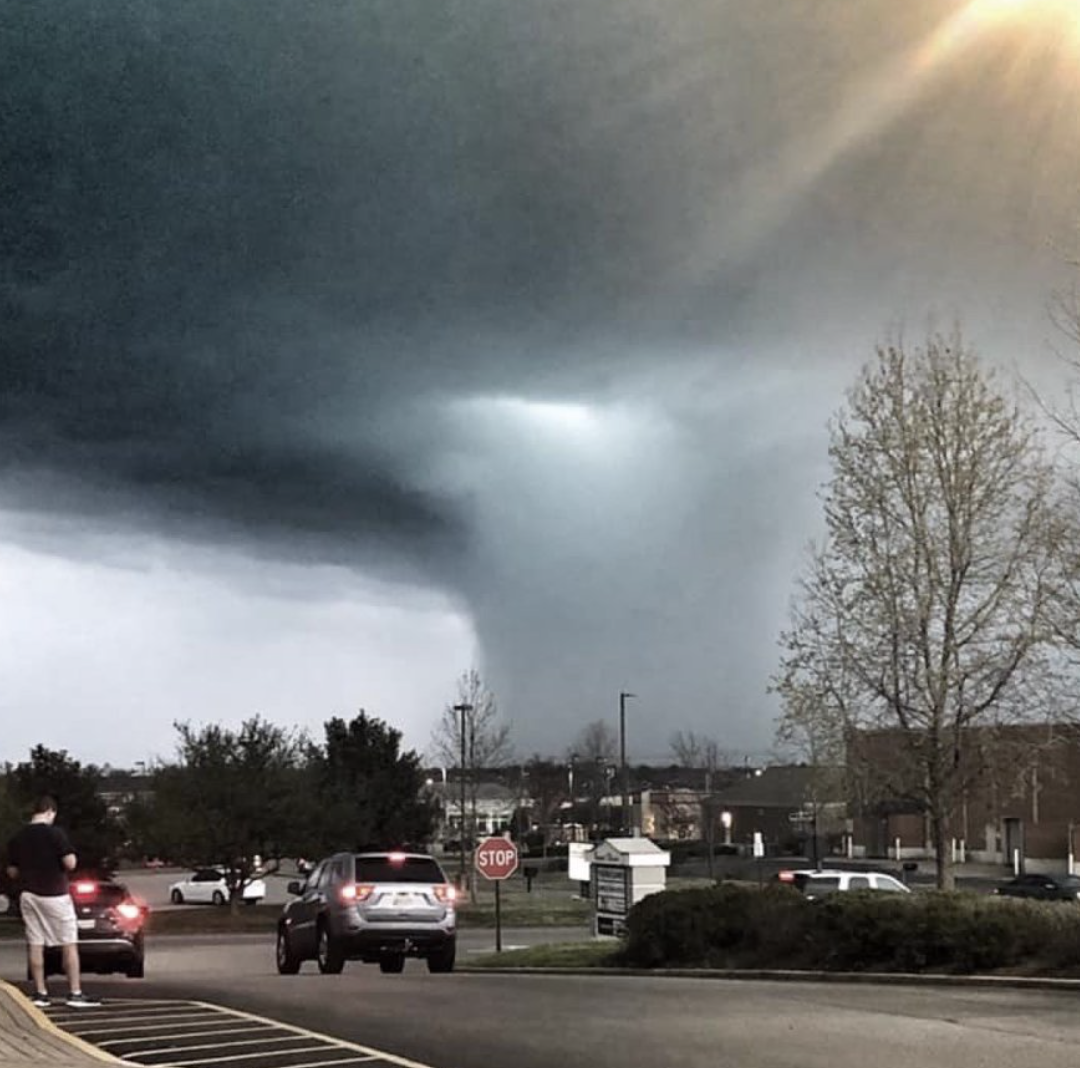 -@springhillfresh
We first want to say, it's not a great idea to say "we got a tornado on camera" when you're not sure. It can cause a lot of confusion and even panic. That being said, a tornado warning was in effect and sirens were sounding. If this is the case, shelter. Don't run outside to take pictures. Prioritize safety over social media pictures. *Steps down from soapbox*.
Sunday
Today we'll see much colder temperatures and wind gusts up to 20 mph as a cold front moved in behind yesterdays thunderstorms. This cold front and its associated high pressure will set up shop for the next several days and bring us lower temps along with sunny skies.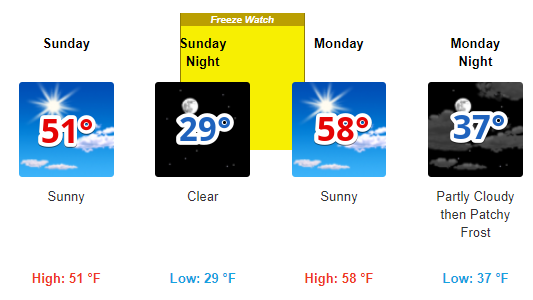 The Week Ahead
Temperature will slowly recover and by Wednesday we'll see 70º+ afternoon highs. A chance of rain come back into the picture on Thursday. This is a typical springtime pattern for us with cool mornings and warm afternoons that causes your kids to leave their jackets at school.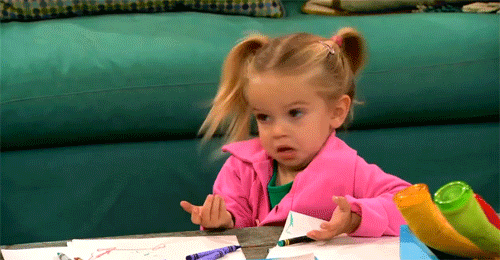 ---