Today, a low pressure center will pass to our north, bringing showers and some storms this afternoon/evening and then cold weather tomorrow.
We've got a warm, south wind this morning bringing warm, moist air up and into the Nashville area. This is the energy storms will use later this afternoon. SPC has placed us within a Slight (2 out of 5) Area for Severe weather today.
If you're heading out this afternoon, stay weather aware with timing the storm impacts outlined below. Have a radar handy and a place to receive weather alerts.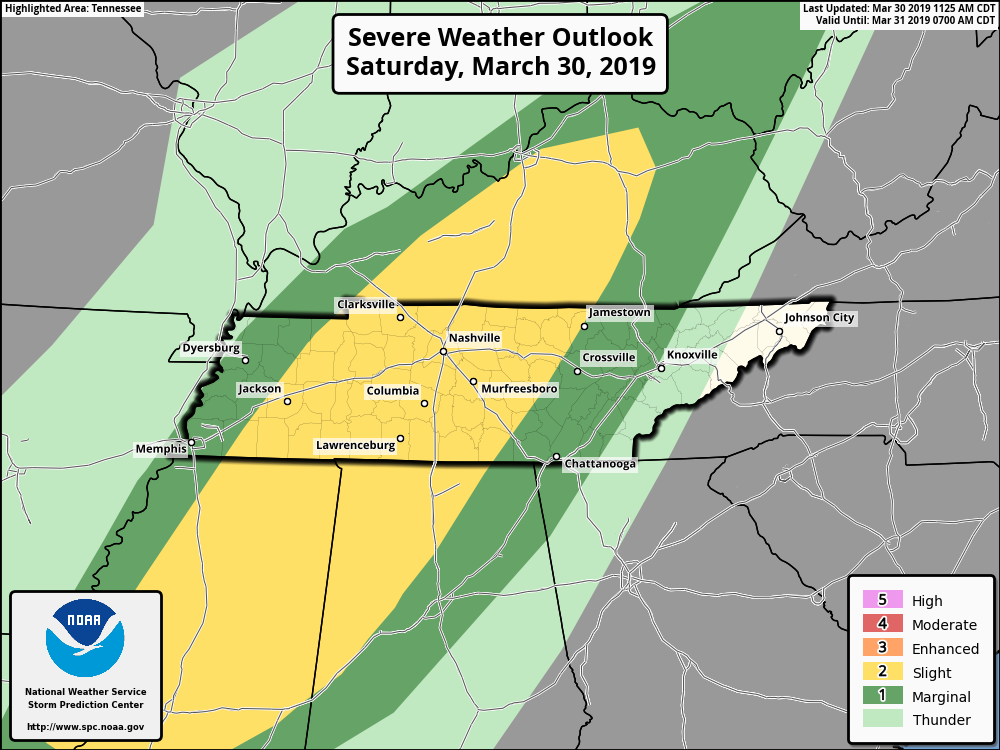 As for timing:
The HRRR thinks we'll see light showers about 3PM, with a stronger line of storms arriving at 6PM, and then showers until midnight.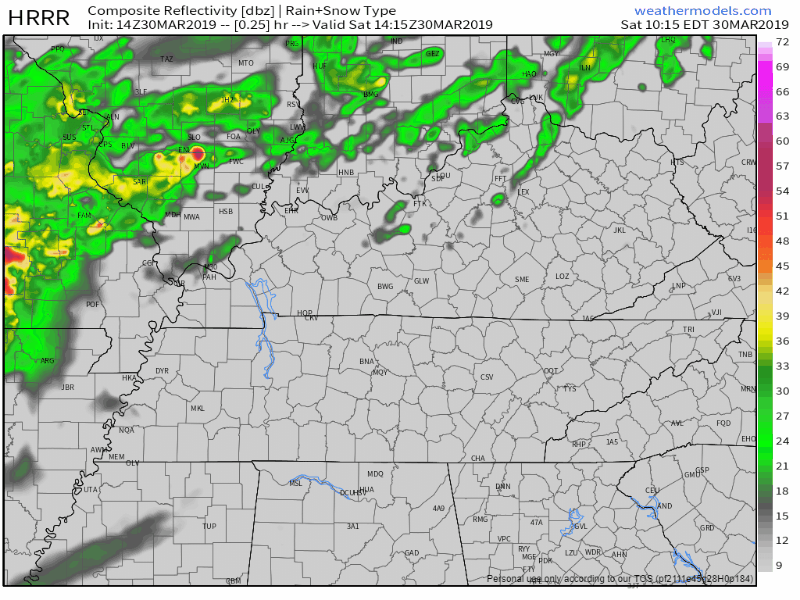 The NAM has a faster outcome in mind. Rain arriving about 2PM, storms arriving at 6PM, with clearing before midnight.
The Impacts:
As we continue to warm up in the afternoon, we'll be charging up the atmosphere. Our mid-levels will become saturated, but at the same time, the dry air monster will be setting up right above the surface. When the rain begins to fall through the dry air layer, it can pull down fast winds, leading to strong straight line winds.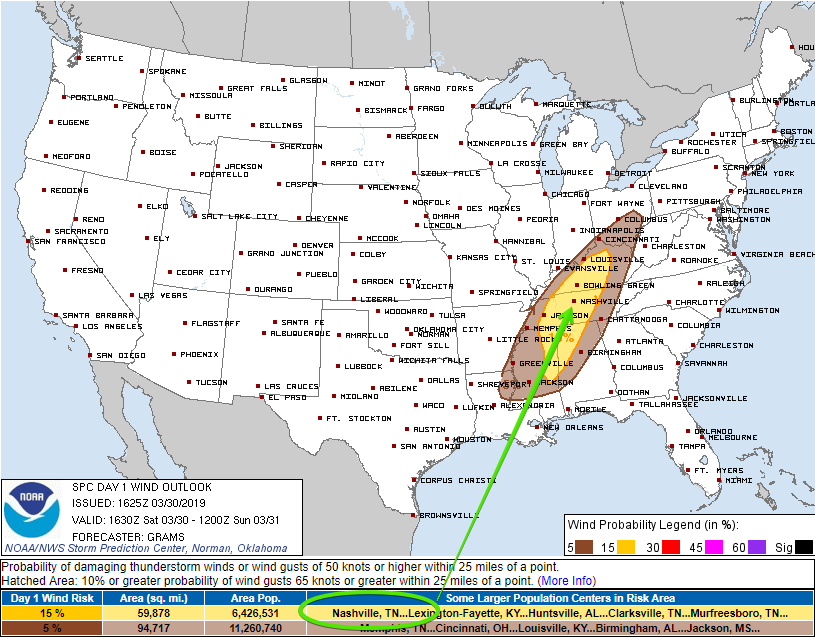 Some storms could be strong enough for hail for small hail, but it's not expected. The bulk of storms with the greater possibility of hail will be to our southwest, as seen below: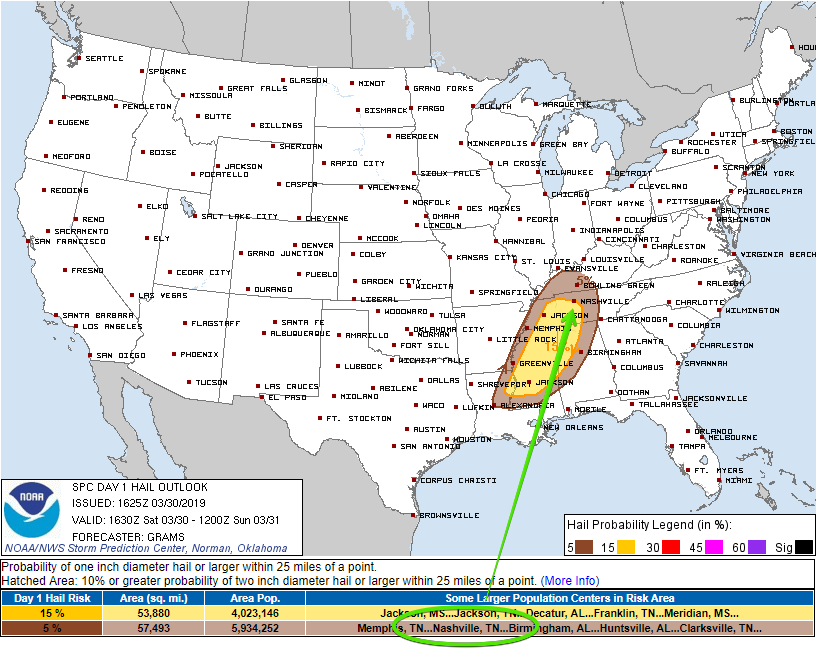 We have strong turning of the winds, and plenty of moisture in the low/mid levels of the atmosphere. Because of this, some storms could have rotation. Still, the greatest threat of this remains to our southwest, but we're included the area of 2% chance to see a weak spin-up.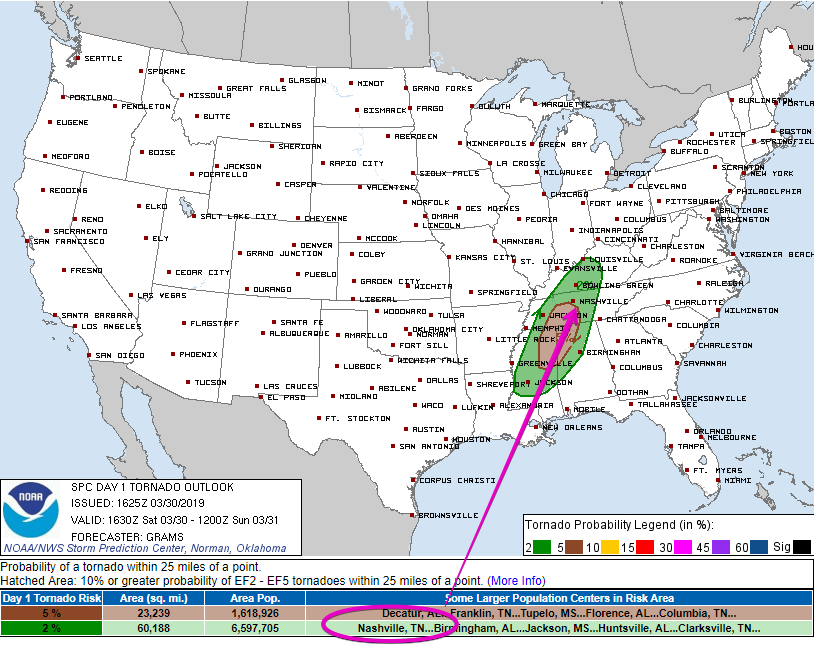 Sunday – After the Front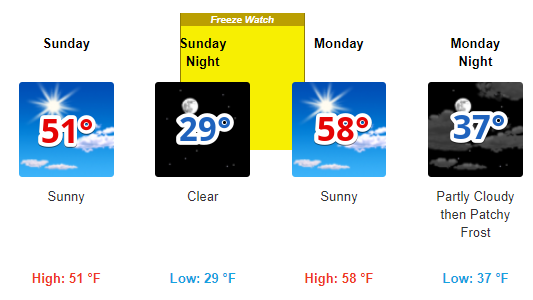 I hope you haven't packed away your winter coats just yet! Cold front pushes through overnight, greeting us Sunday morning with temps in the low 30°s. Daytime high will struggle to push into the low 50°s.
It'll be chilly, but beautiful weather as high pressure sets in.
Monday & Tuesday
Beginning portions of this week will be beautiful as high pressure continues to control our weather. Morning low temps will start in the upper 30°s on Monday, with daytime high in the upper 50°s.
Tuesday is much of the same story. Morning low in the low 40°s, with a high in the low 60°s.
---