Today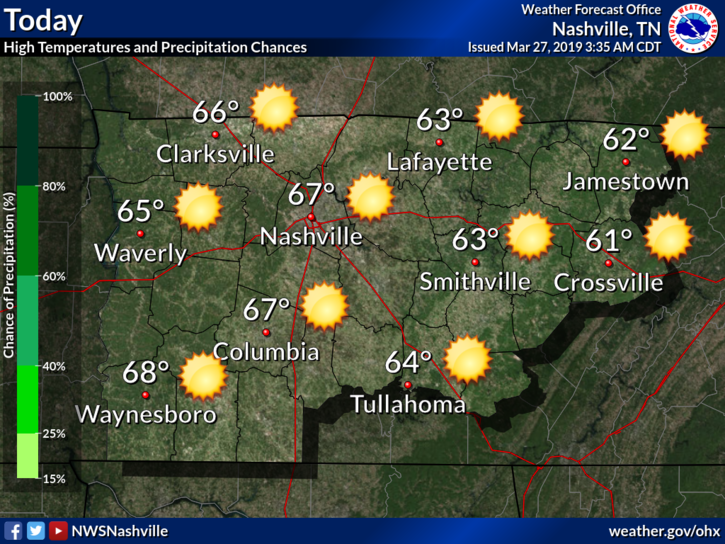 Today is shaping up to be another picture-perfect day in Nashville with the greenery beginning to bloom and the yellow-ery collecting on our cars.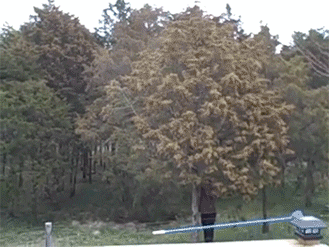 No issues today weather wise; expect a high in the middle to upper 60s. Cloud cover will not be an issue either. GFS shows us clear for the rest of the day: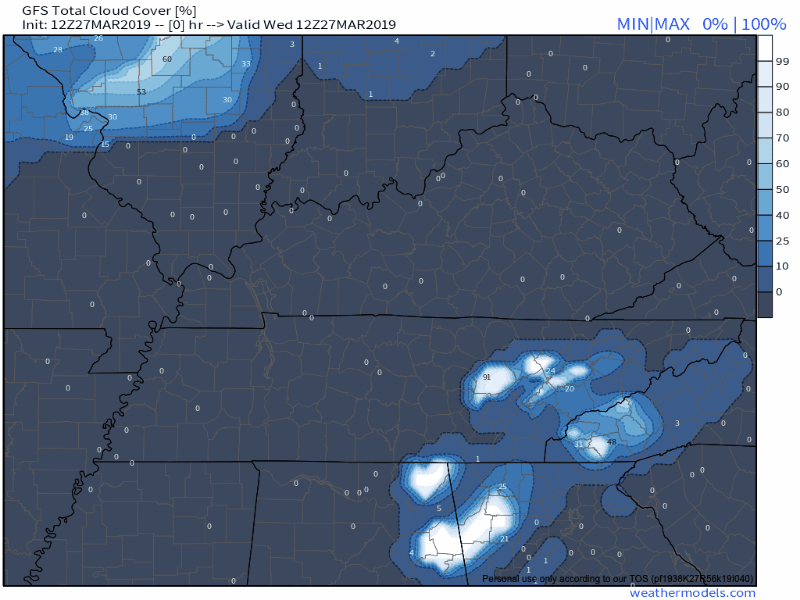 The denser cloud cover you see off to the west at the end of the animation will affect us this weekend. More on that in a sec.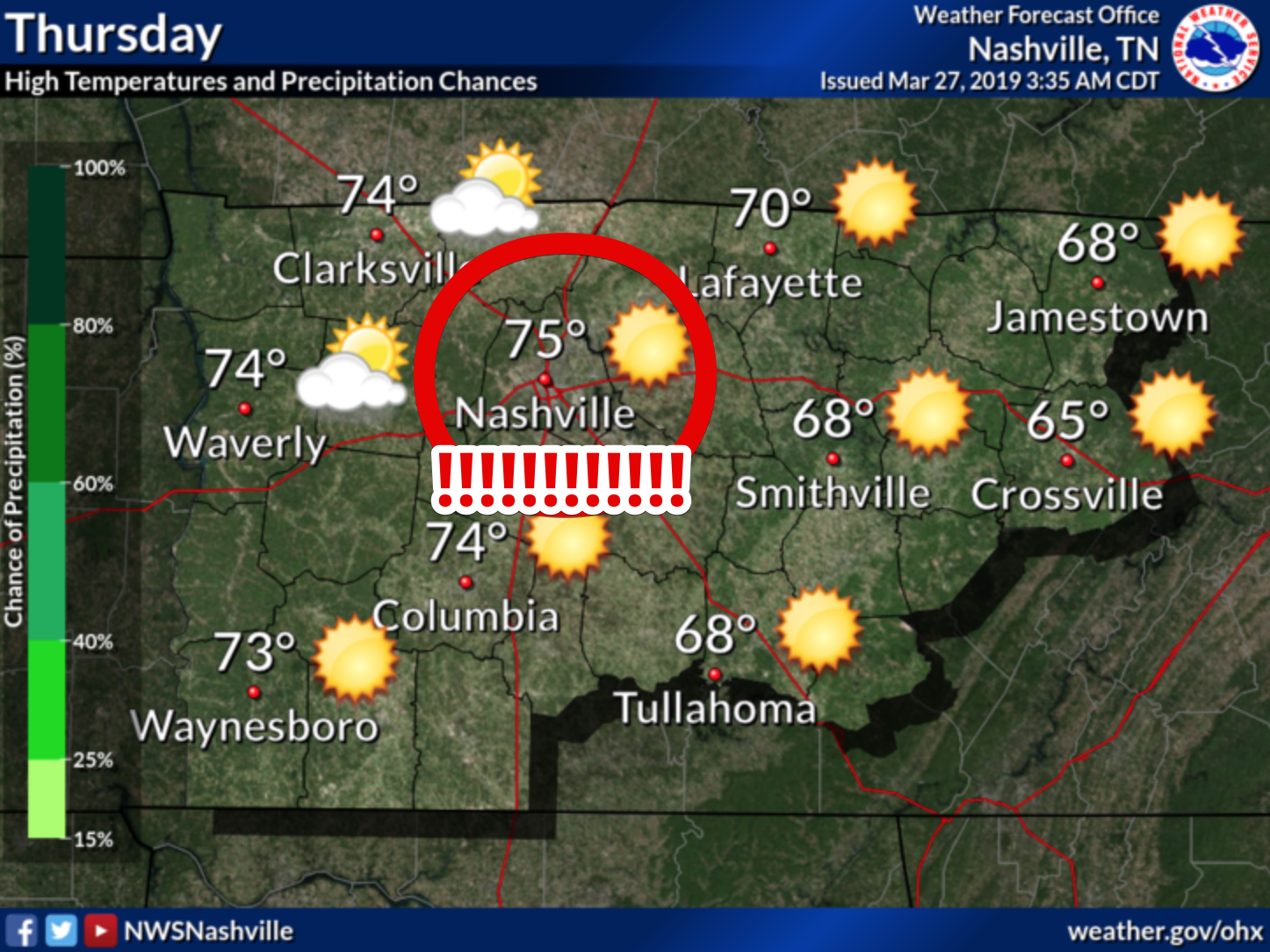 We are expected to bust into the middle 70s for our high tomorrow. Definitely a short-sleeves kinda day.
Late-Friday Drizzles and Saturday Rain Chances
Friday will not be quite as warm, only expecting a high of about 70. Rain chances will begin later in the day on Thursday as a front approaches from the northwest.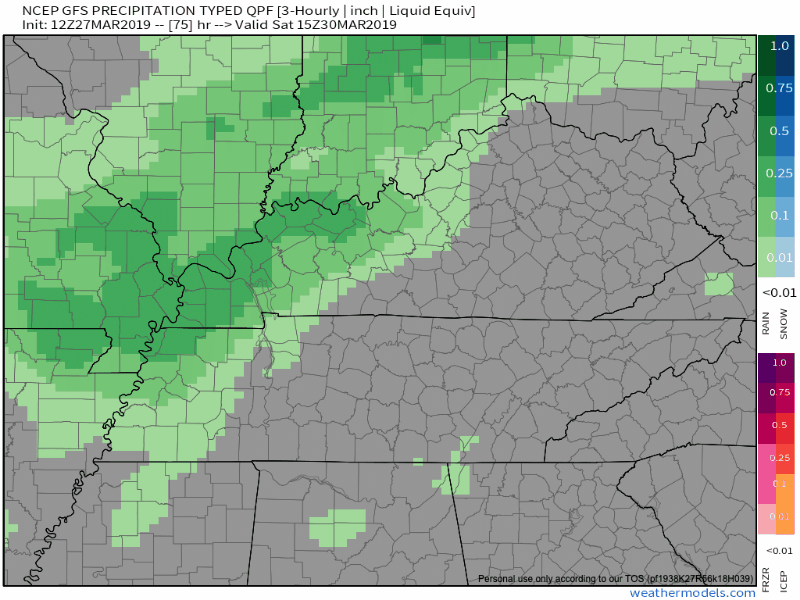 The rain will last from late Friday night through a good chunk of Saturday. It will be possible to hear a rumble of thunder here or there, though that risk is not as high as it appeared just a few days ago.
NWS Nashville still expects us to get around a quarter to a half of an inch of rain from this. That may fluctuate a bit as we get closer, we'll keep an eye on it.
Check back with us on Twitter, @NashSevereWx, for updates!
---