Showers Almost Done
Those pesky showers from this morning are almost done. The HRRR model suggests a few more may be possible just before sunset in Williamson and Davidson Counties.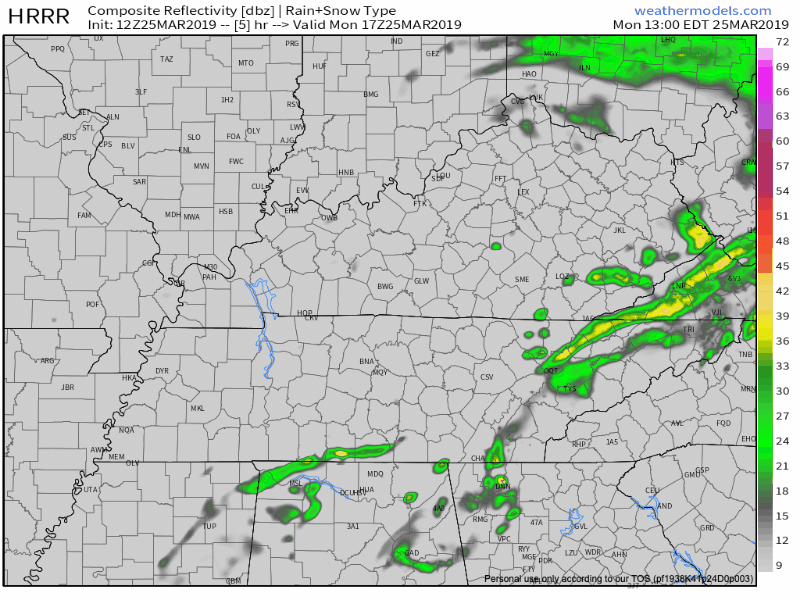 Aside from the rain, expect temperatures this afternoon to make it into the mid to upper 60s across the area, under mostly cloudy skies. Winds will be noticeable today, between 10-15 mph, with gusts to 20. Winds will turn and come out of the north tonight, dropping tonight's temps quickly through the 50°s and tomorrow morning's temperatures into the 30°s. Low tomorrow morning (yeah, I know the "app" strip below says Tuesday night) will be 33°.
Spring Settles In

It looks to be smooth sailing through the rest of the week. Conditions will remain dry through Friday.
Sunglasses Advisory in effect until further notice.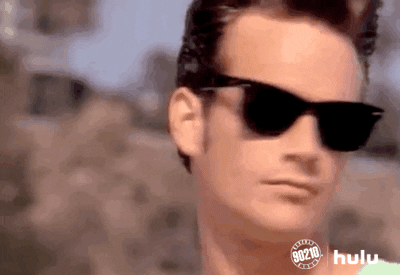 Next chance for rain? Here is what NWS Nashville said this morning:
The next chance for precip will enter the forecast Friday night or Saturday morning as an upper trough quickly introduces another cold front to the midstate. The details are still fuzzy, but models have aligned more on timing of the precip and are targeting Saturday evening through Sunday morning as the best time for showers and thunderstorms.
We will have a better idea of timing later this week. Meanwhile, ENJOY SPRING!
---