Severe thunderstorms formed a line from St. Louis to Dallas as shown below on radar at 6:58 PM.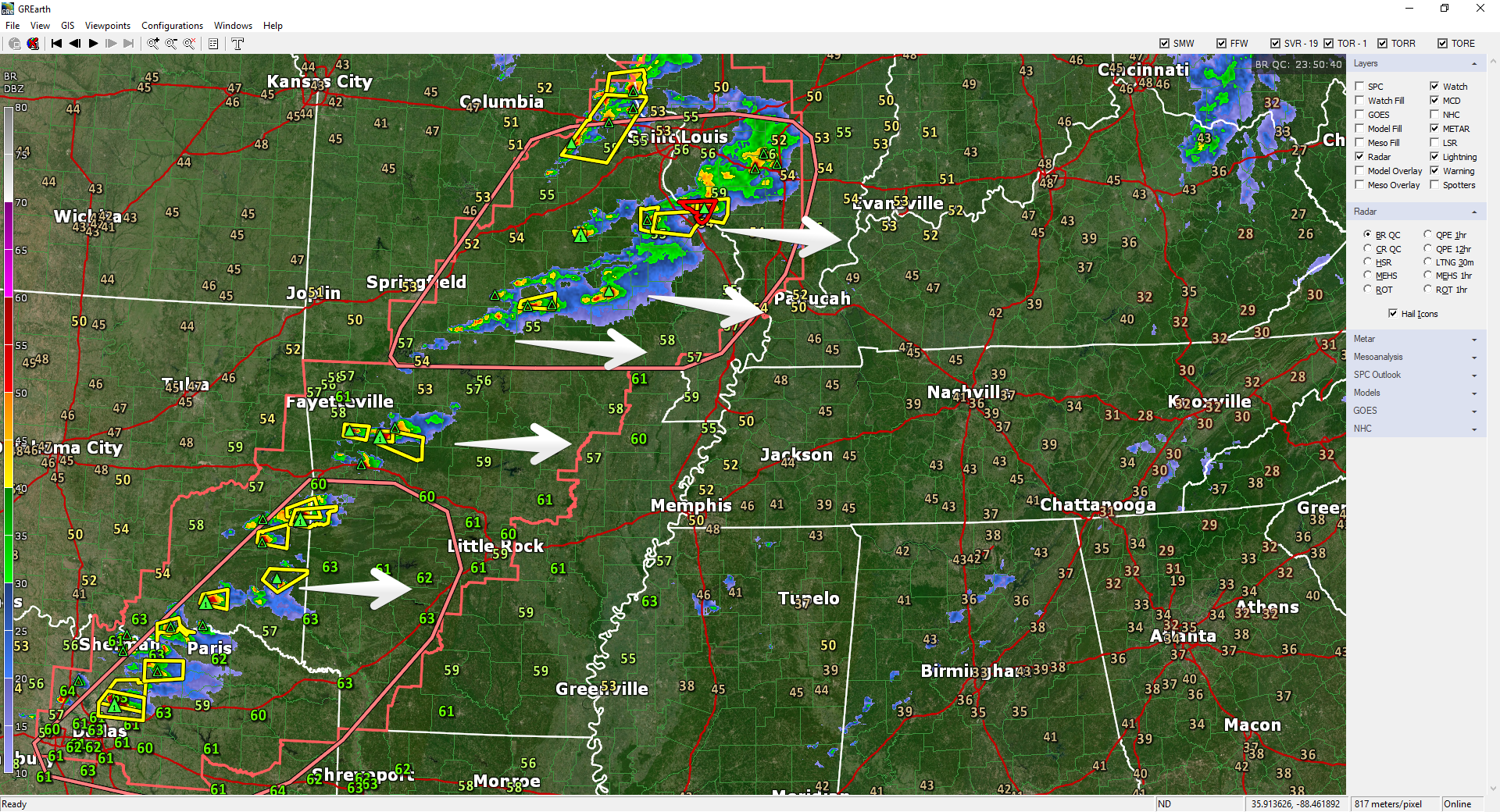 This activity is moving our way.
It Won't Be Severe
"Severe" means 58+ MPH winds, one-inch hail, or tornado. None of that is happening when these storms arrive. The system will nerf on its way east, giving us rain and a few thunderstorms. (The reason has nothing to do with the Mississippi River, the Tennessee River, or whatever old wives tale grandma believed. The reason: dry air locally, insufficient instability, and weakening low pressure).
However, some storms will contain lightning – which will seem severe if you're close by – and briefly heavy rain.
Timing
Two Rounds
#1 Early Morning
May wake you up.
ETA via NAM3 model is 4 AM to 5 AM.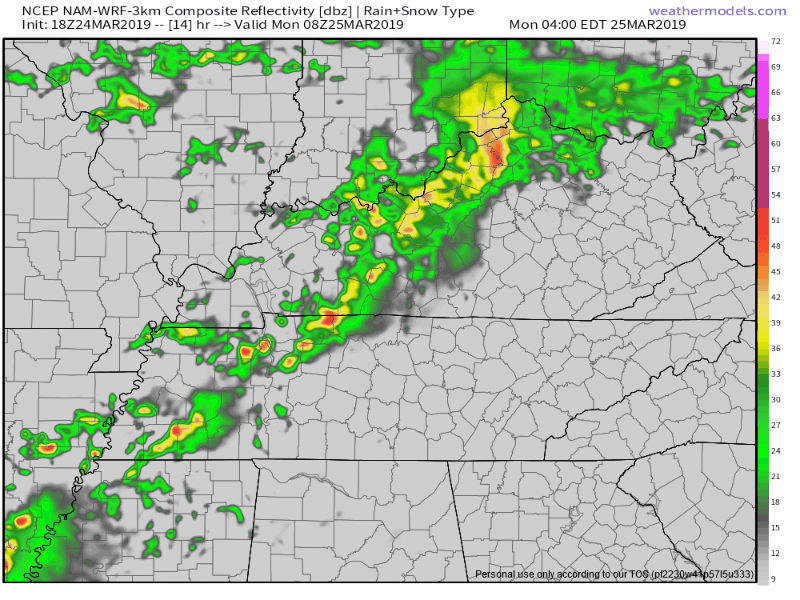 ETA via HRRR model agrees: 4 AM to 5 AM.
Finally, they agree! These models did not agree this morning.
They still may be a bit off but it's nice when they're giving a consistent idea. Let's hope if the ETA is off, they come earlier not later. #Traffic.
#2 Mid-Morning through the Afternoon
After the early morning round, NAM3 model predicts light, scattered showers the rest of the morning through Monday afternoon.
HRRR model thinks heavier rain, maybe thunderstorms, will develop around lunchtime and continue off and on until dark. See below: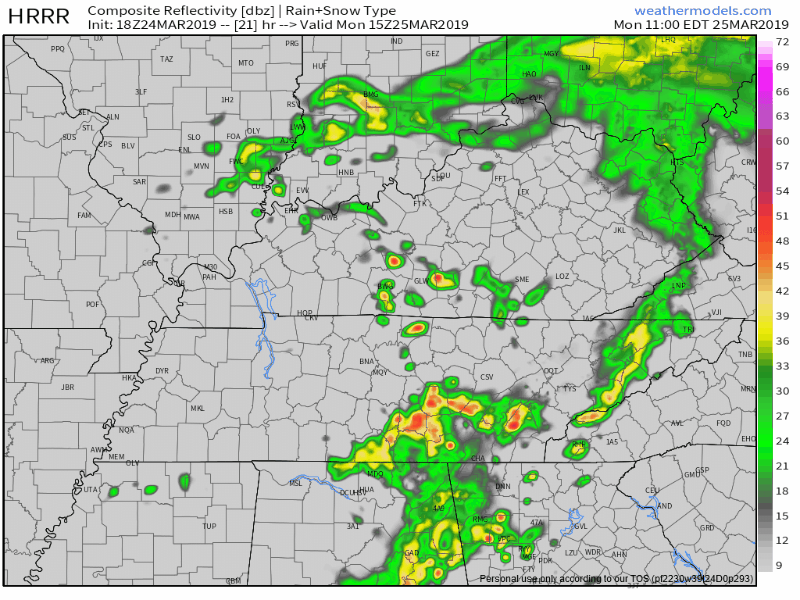 Rain chances should end around, or shortly after, dark.
Temps will drop pretty fast into the 50°s after dark.
How Much Rain?
Because the storms will be scattered, there will be a wide local variance. Some will see over a half inch, most around 1/3 of an inch, an some even less.
Rainout concerns? Yes, depending on your field's ability (or inability) to drain, and, you know, whether the storms choose you.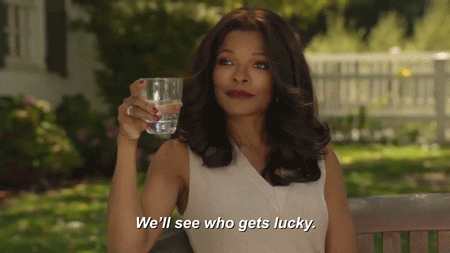 Rest of the Week
Pretty uneventful…until the weekend. Note the brief cool off Tuesday, warming up Wednesday & Thursday.

About the weekend – no big change from what I wrote this morning.  Model accuracy at this range remain poor so check back you know, closer to Saturday. All models predict rain Saturday, probably washout-level wet and maybe stormy, but not severe due to marginal instability/CAPE. Behind that, cold air. Doesn't look like we're done freezing. Our average final freeze is April 6.
---