Light Afternoon Rain
ETAs
HRRR model thinks 1 PM to 2 PM, but it only lasts for an hour or so and is pretty light: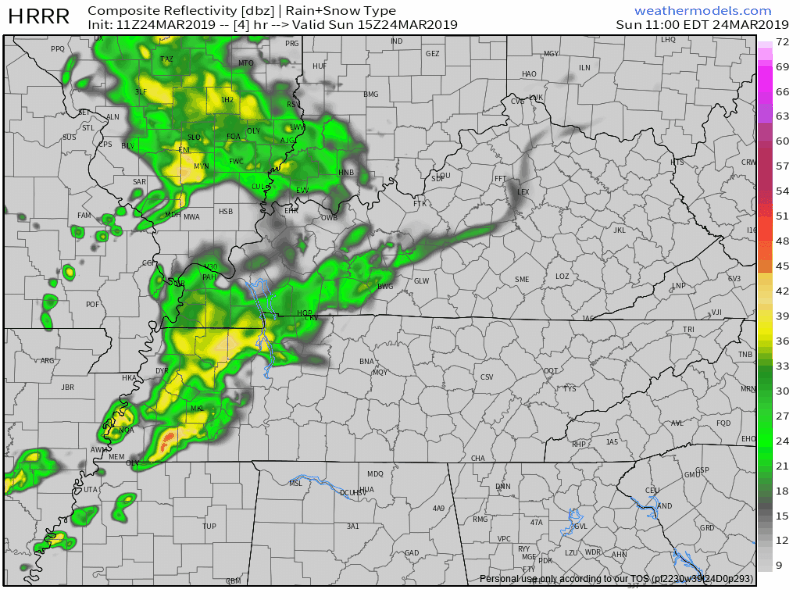 NAM3 model thinks ETA noon to 1 PM, lasting about an hour or so, maybe a little longer, still light: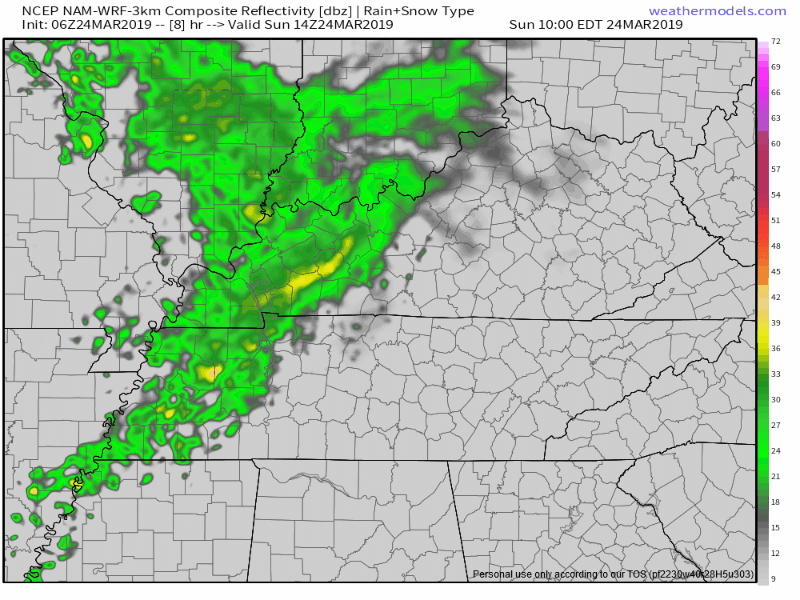 How Much
I don't think this is enough to rain out the Texas Rangers at Nashville Sounds game.
Lightning?
None expected.
Heavier Overnight-Monday Morning Rain/Storms (not severe)
A second wave of more solid precip and a few thunderstorms will develop late today and push through the midstate overnight tonight and into Monday. (NWS-Nashville)
ETAs
They're fuzzy.
For example, this is the 6z run of the HRRR model, which shows the time period beginning midnight, ending 1 PM Monday.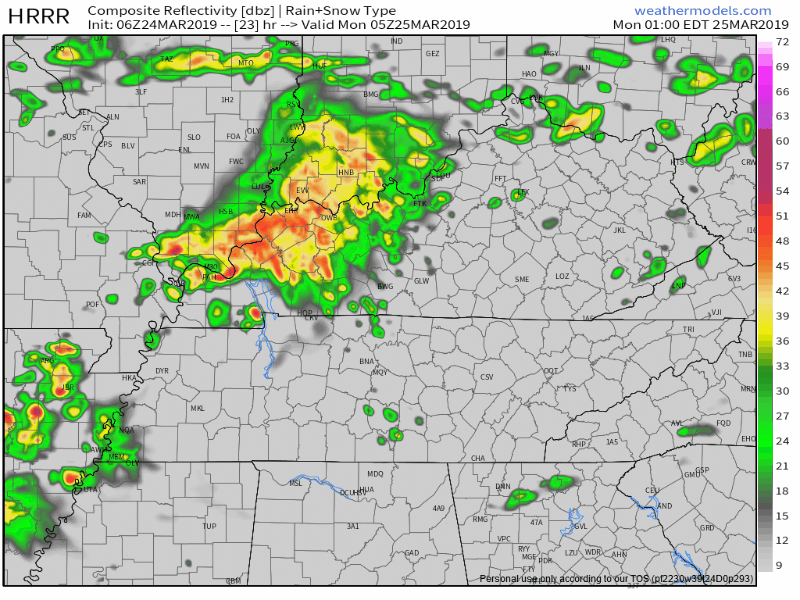 Notice overnight storms try to go north and south of us but we still get some, then storms redevelop and arrive here during lunch Monday.
The NAM3 model disagrees.
It thinks the only storms we'll get tomorrow are in the middle of the night, beginning around 2 AM, then nothing but a little Monday morning light rain after that: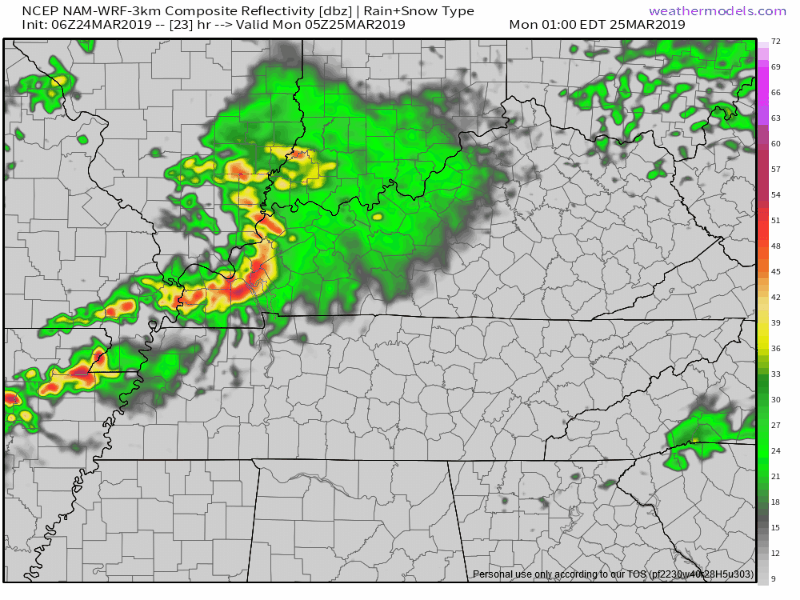 Pretty big difference here. One with heavy rain and storms during lunch Monday. Another saying nah.
The Euro model has a third idea. It's got some light rain in the middle of the night. Heavier showers mid-morning and again mid-afternoon.
It's the Information Age. Not the Conclusions Age.
For now I have a nickel on some wee-hour storms, which may wake you up.
I'm hoping these models will sort this out tonight. I'll check back in then for some answers on timing.
How Much/How Bad
Storms are possible in the middle of the night (NAM3, HRRR), the morning (HRRR, Euro), and even the afternoon (Euro). Bad storms? Meh. None expected "meteorologically" severe (58+MPH winds, large hail, tornado), although if lightning hits close by it'll feel real-person severe. Rain will be briefly heavy for the chosen.
Storms should be brief and rain totals under a half inch.
Rain totals may cause indoor recess and/or cancel rolly ball sports fields Monday night. All depends on your patch of grass/dirt.
Rest of the Week

Precip might hold off until Friday night, keeping Friday dry and breezy. Still some disagreement with the details of next weekend`s system, but precip is expected to enter the forecast by Saturday morning and with a warm airmass in place, some thunder will be possible as well. (NWS-Nashville)
For fun – model accuracy at this range is poor so check back you know, closer to Saturday – I looked at the Euro model for next weekend. Saturday looks washout-level wet and maybe stormy, but not severe due to marginal instability/CAPE. Behind that, very cold air. Doesn't look like we're done freezing.
---