Tornado Watch in Effect Until 7:00 pm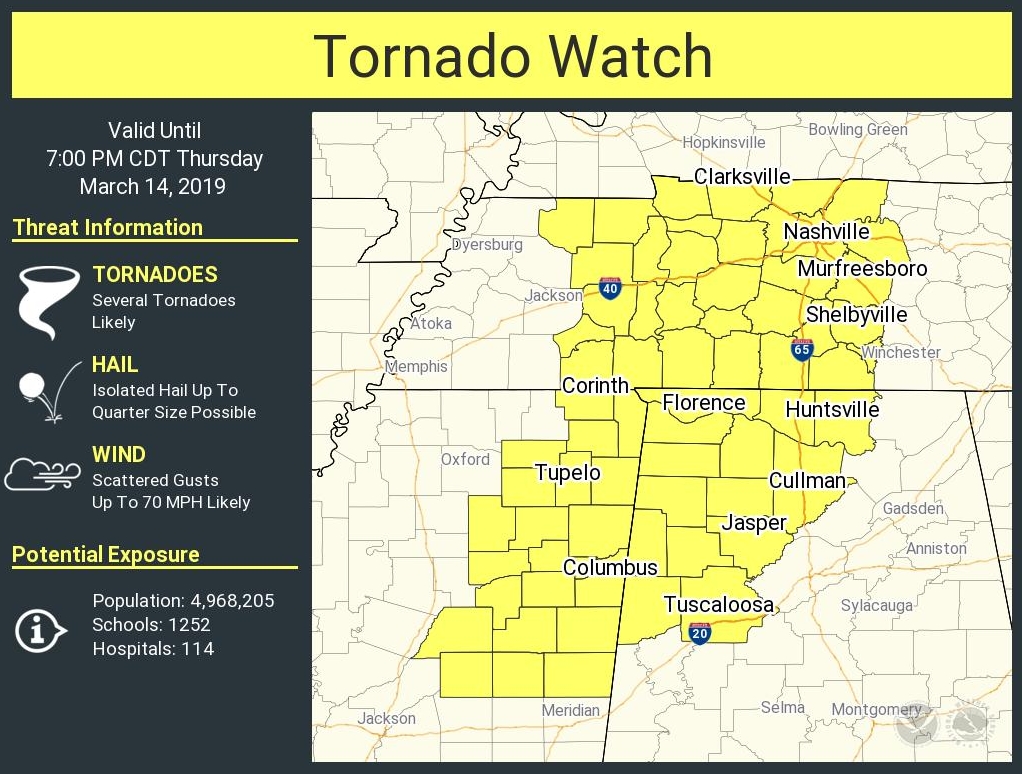 Severe Weather Possibilities Today
We are expecting showers and thunderstorms today as a strong storm system moves through the Upper Plains and Great Lakes region. The system will drag a cold front across our area today bringing storms, some of which could be severe.
The Storm Prediction Center upgraded us overnight to an "Enhanced" risk of severe weather, which is a 3 out of 5 on the risk scale. This translates to these probabilities of seeing "x" within 25 miles of you today.
Tornado: 10%
1″+ diameter hail: 15%
58 mph + damaging straight line winds: 30%
This is worth watching. But, also consider:
No tornado within 25 miles of you: 90%
No large hail: 85%
No damaging winds: 70%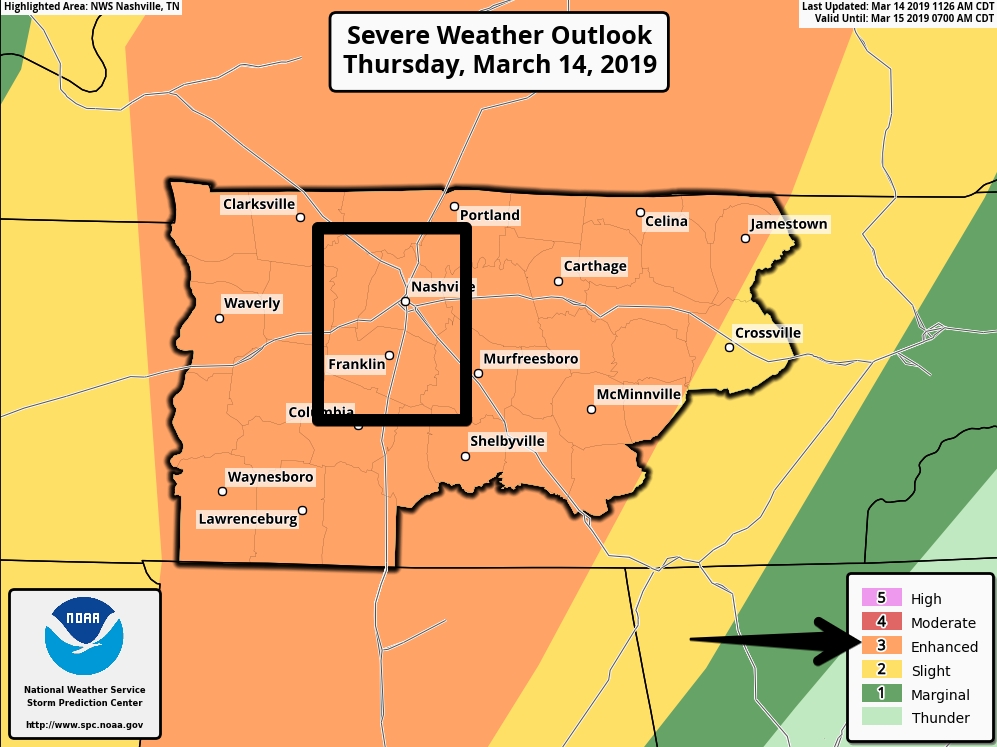 Timing: 2-7 pm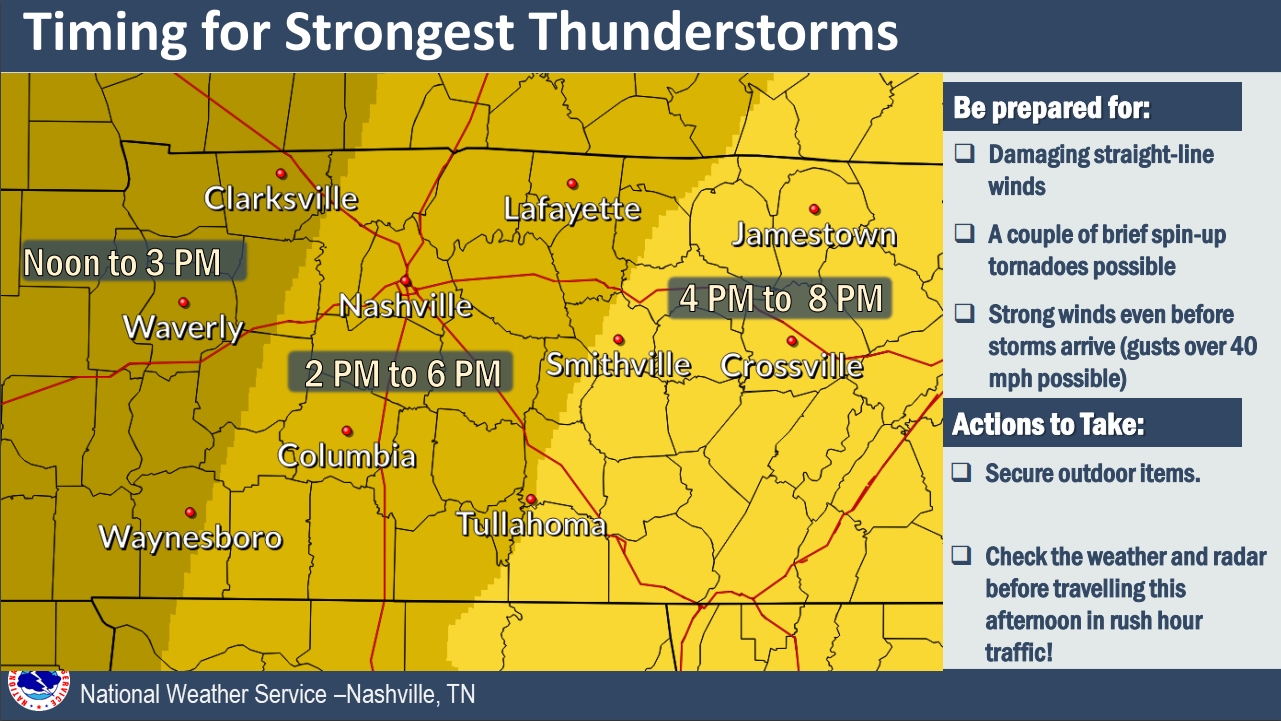 After the line of storms moves through, the severe threat will end.
What To Do
Stay connected today. Don't let this sneak up on you by being unplugged. Have a way to get warnings for *your location.* Do you know where you are on the map? If not, open Google Maps or similar GPS-based software and find out where you are located in case warnings are issued.
Do you know the difference between a "watch" and a "warning?" Find out answers to this and many other questions you may have about how to prepare for days like today here: What To Do
Warnings will not be posted here. We will be live on Periscope (link will be provided in the Twitter feed). We will also live tweet throughout the day @NashSevereWx. Don't have Twitter? Follow us here.
Wind Advisory
The other story today is the non-thunderstorm winds. A wind advisory is in effect through 7:00 pm tonight. Winds, outside and separate from thunderstorms, could gust as high as 45 mph.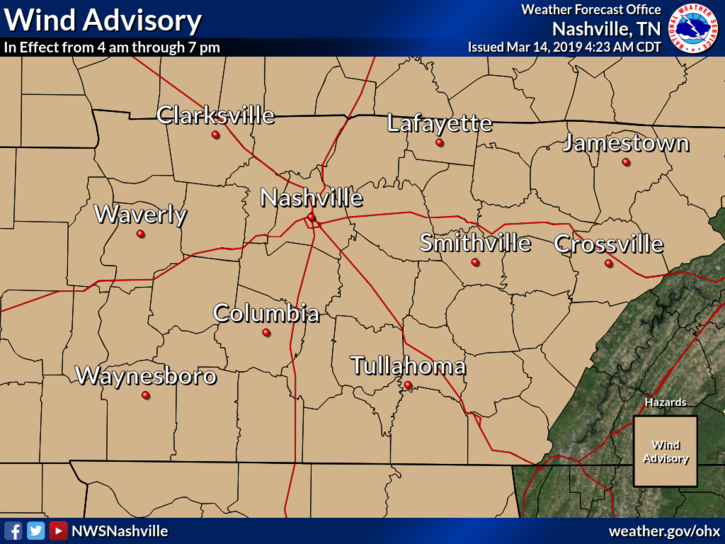 ---