Today's Severe Threat Is Over
As we've been saying for several days, severe storms require certain ingredients. Most of them were in place, but we were lacking enough cold air aloft to get good updrafts going.
Weather balloon data is back! Shows lapse rates too low for severe weather here. Temps aren't cold enough aloft to cause clouds to rise/lift fast enough to get robust vertical motion needed to create a storm capable of producing a rapidly rotating updraft (aka tornado).

— NashSevereWx (@NashSevereWx) March 14, 2019
So it goes.
Remainder of the Afternoon
The sun is making a return as the rain moves E. We expect the sun to be mixed with some clouds for the rest of the afternoon and evening.
Satellite picture as of 3:11 pm.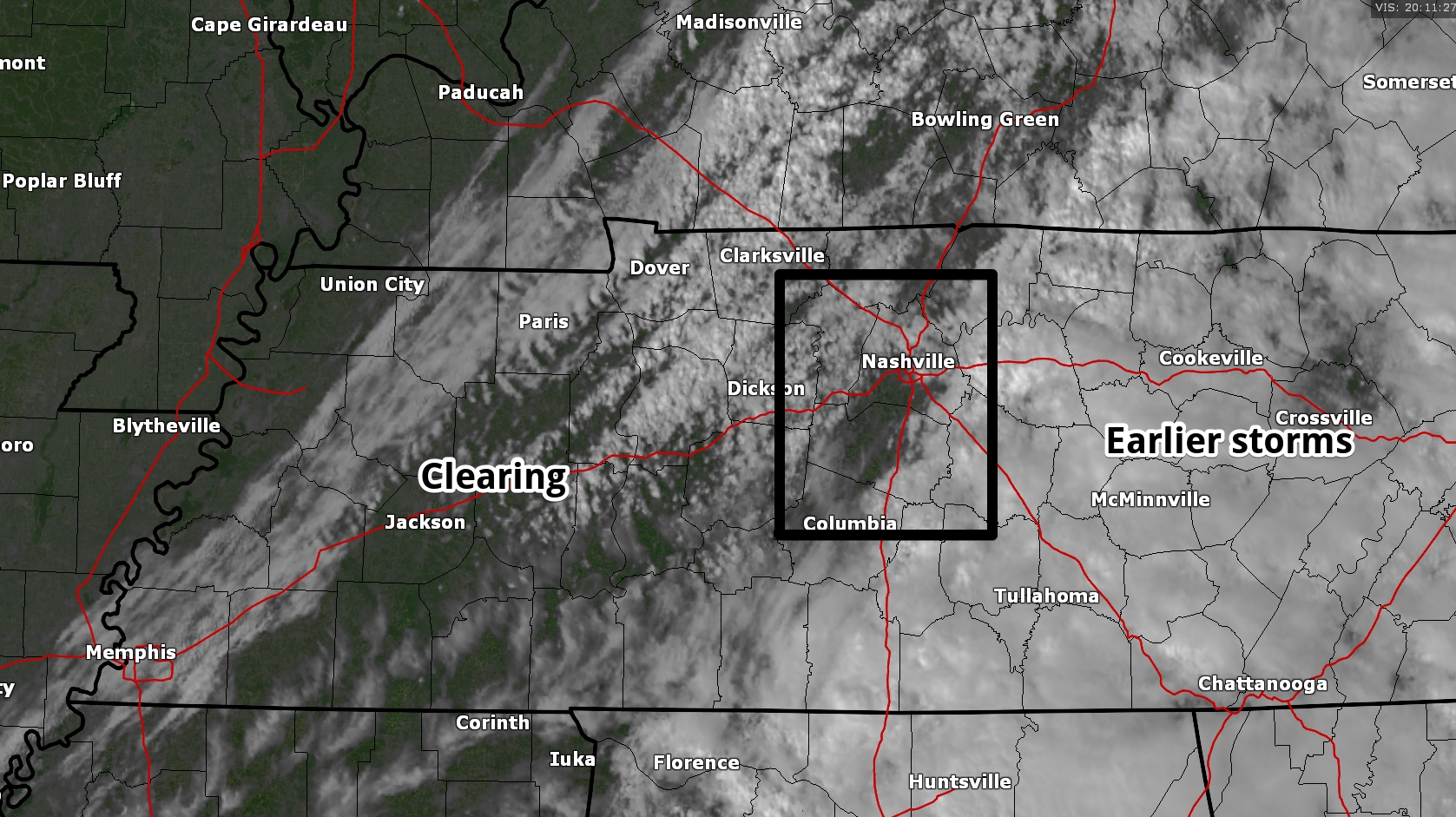 Cool air is returning as a cold front pushes through tonight, dropping our low to 47° tonight.
Friday
We'll see a mix of sun and clouds on Friday with a high of 52°, but rain will be long gone. Friday night, lows will dip down to 32°, but no precip.
Saturday and the Rest of the Weekend
There's really not much to write about for a change! Plenty of sunshine, no precip, and a chance to dry out! Temps will be seasonable with a high of 54° Saturday and 58° Sunday. Lows will be in the low to mid 30s.
The next chance of rain doesn't look to be until at least the middle of next week.
---