Dry today. Tonight more clouds arrive and we resume talking rain.
The NAM3 model thinks light rain is possible at times tonight and again before sunrise Wednesday: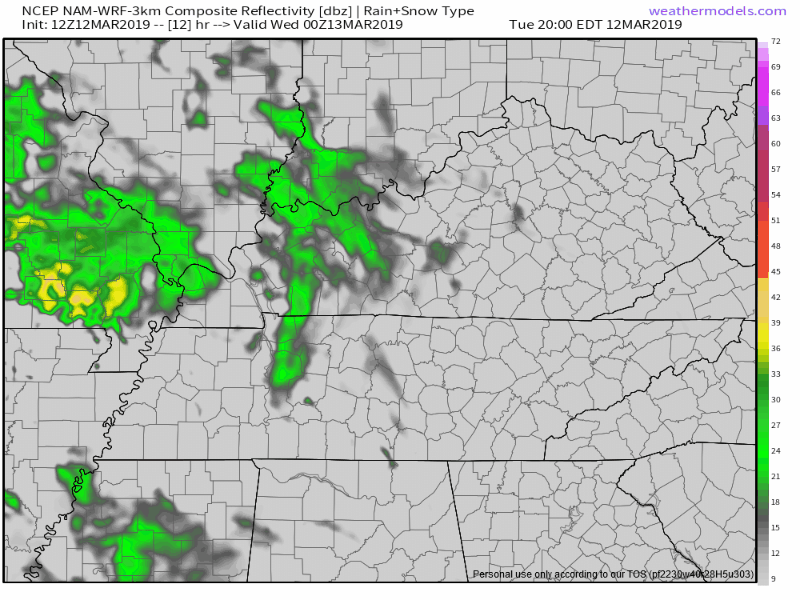 HRRR model thinks no rain tonight, but maybe a light shower before sunrise Wednesday morning: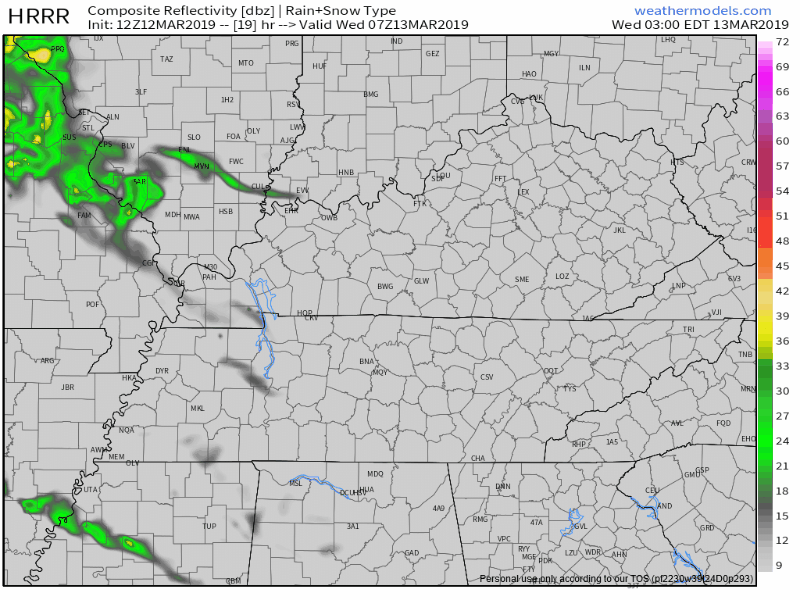 This rain would be light and merely a nuisance.
Wednesday looks pretty quiet but, again, we can't rule out showers coming through, especially Wednesday night.
So much warmer, though! Seventies!
Rain, Storms Thursday
Winds increase Wednesday night into Thursday. A Wind Advisory may be needed.
Rain should begin Thursday.
But, rain timing is unclear. Check back on Twitter tonight for ETA changes. Currently, some models think ETA in the morning, but I'm beginning to think rain will hold off until the afternoon then turn into storms Thursday night. That's what the NAM3 and Euro models think.
With near 60° dewpoints possible Thursday night, evening storms may be strong or severe. The Storm Prediction Center thinks storms will form a squall line, with damaging winds and an isolated tornado possible.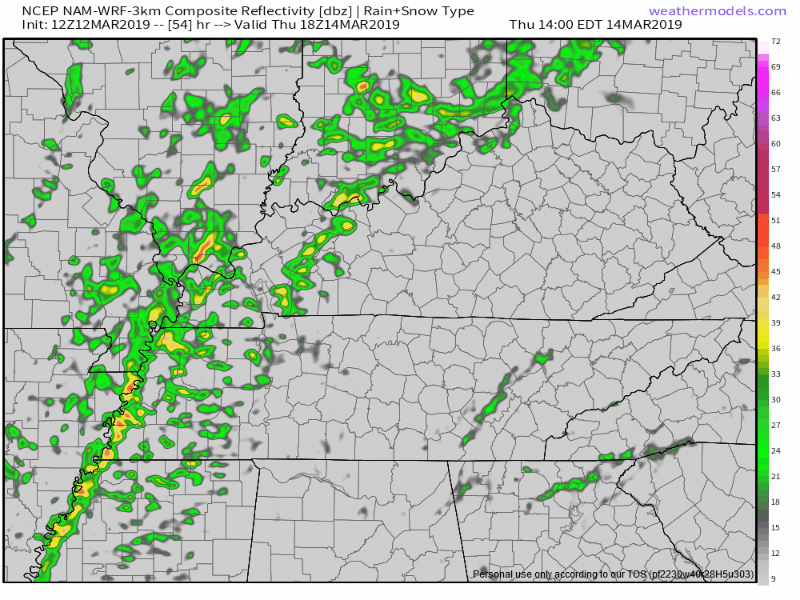 SPC's probability line bisects Nashville. There's a 5% probability of a severe weather event (58+ MPH winds or tornado) from downtown further north. Probability increases to 15% those south of downtown: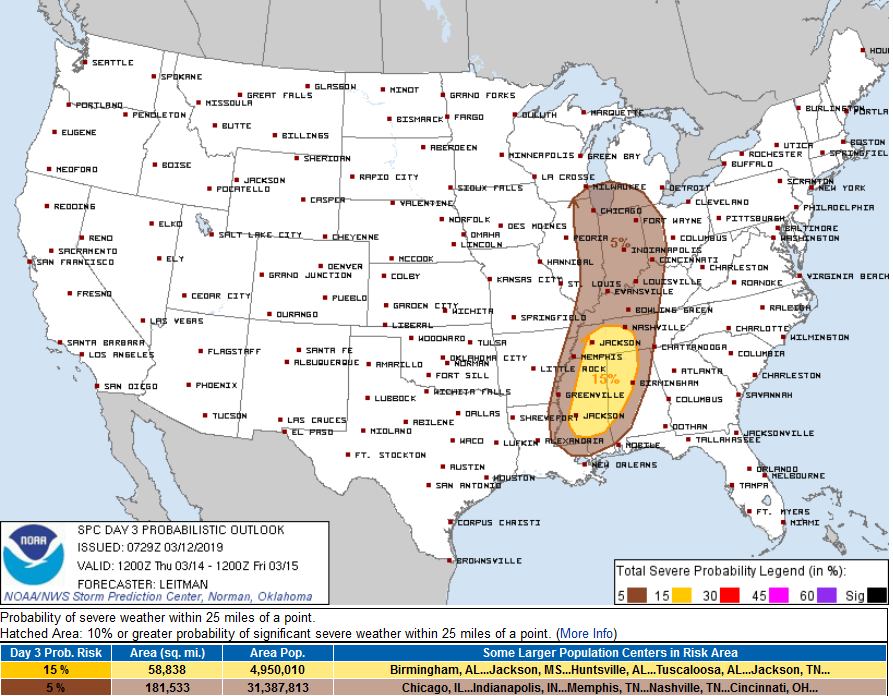 Pay little attention to this 5% to 15% line. You're not 3 times safer north of I-40 than you are south of I-40. The point is understanding the probability is low of a high impact event. This is a conditional severe weather risk, the condition having to do with the presence of low instability and high shear mixing just right to cause severe weather. Sometimes this happens, sometimes it doesn't. Wind fields aloft may not support a tornado threat, although forecast data this morning suggests a smidge more of a tornado possibility compared to yesterday.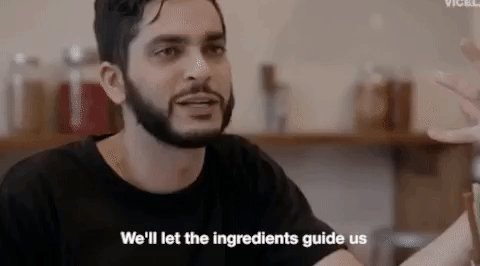 Flooding is a concern but forecast totals decreased since yesterday. Yesterday 2″ to 3″ was forecast. Today 1.5″ to 2″: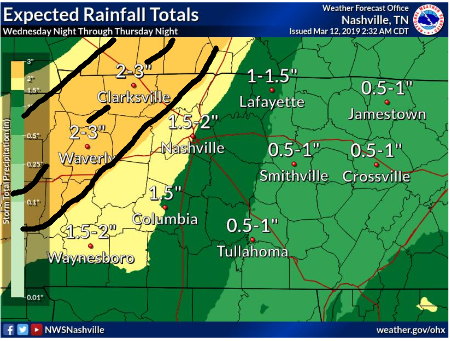 That 2″ to 3″ area shifted west because it looks like we won't see much/any rain the first half of Thursday. This changed once and can change again, so stay connected for updates.
Cooler, Drier Friday – Weekend
A cold front arrives Thursday night and replaces the warm, humid air with a cool, dry airmass. We may even get close to freezing Saturday and Sunday mornings, with a decent mid 50°s warmup each afternoon. No rain expected this weekend.
---