Last night's forecast was "no rain until Thursday!"
Uhhhh. Then this morning happened.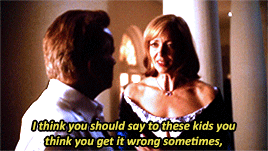 Light rain this morning surprised me. Rain was supposed to pass completely south of us. Most of it did. But we still got some this morning. At 5:56 AM NWS-Nashville noted approaching rain in West Tennessee was not reaching the ground thanks to a low level Dry Air Monster.
You know what happened. By 8:53 AM, here came the NWS lament:
Well…weather sometimes does not go exactly as the short term models advertise.
We were also surprised.  At 7:41 AM I wrote:
All rain was supposed to go south of us today, and most of it is, not except for this. High today 59°. pic.twitter.com/xHapKDo5QE

— NashSevereWx (@NashSevereWx) March 11, 2019
But, rain is gone now. Satellite through 1:07 PM even shows breaks in clouds coming in: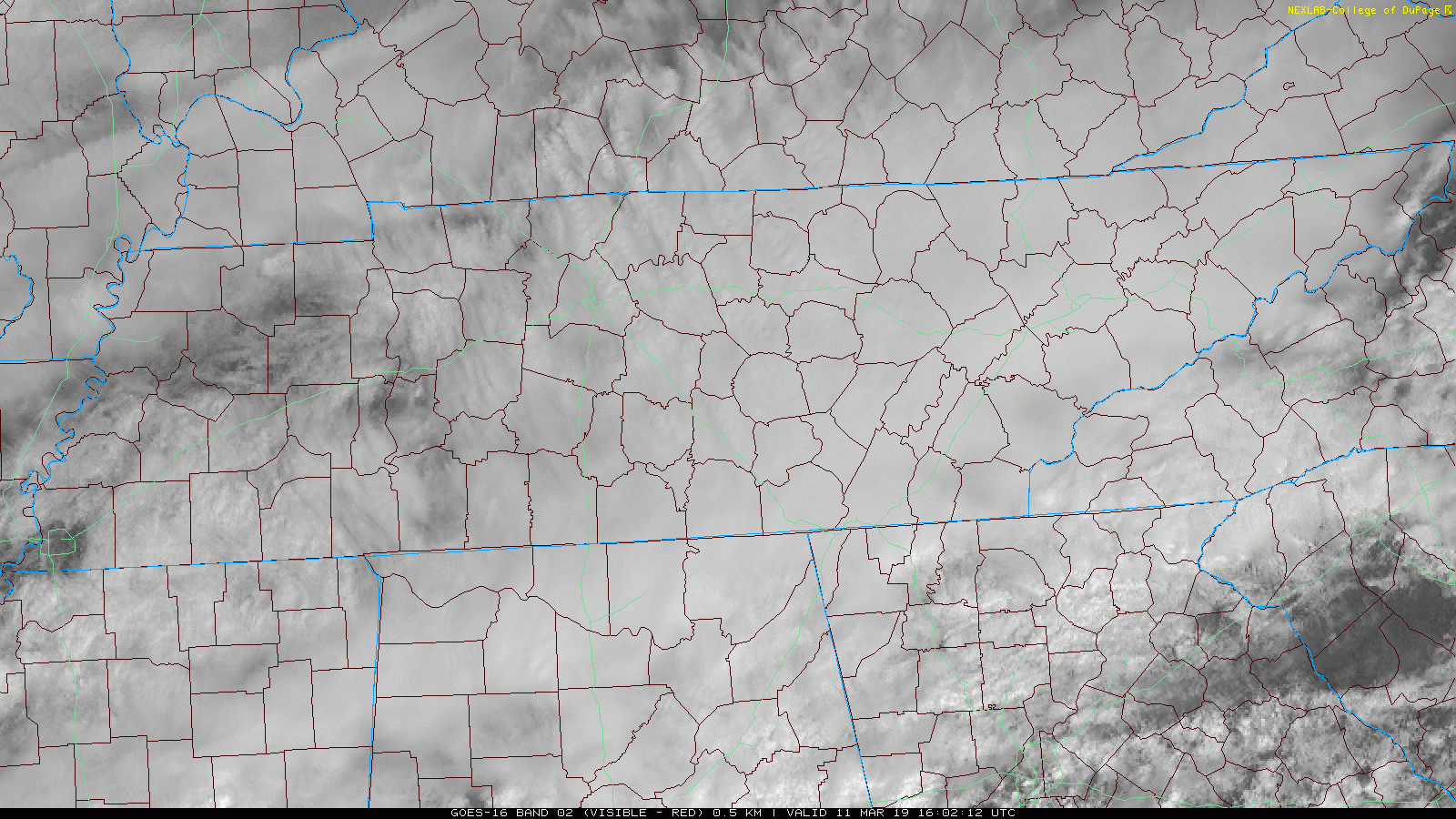 Why mention light-rain-not-forecast? Because, well, you deserve answers, even when only 0.01″ fell in the BNA rain can. Everyone healthy needs accountability. We now stare in the mirror, reminding ourselves forecasting is honest effort with mixed results. When pride arrives, an event humbles. We admit future prediction is hard and we're not handling snakes over here having mastered it. We admit our limitations, and joke that future prediction fails are somehow, definitely, an intern's fault.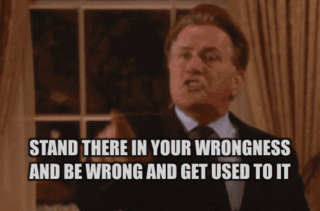 Pretty comfy tomorrow and Wednesday.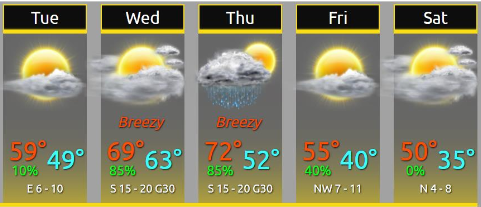 Caveat alert! NAM3 thinks inconsequential light rain will pass through Tuesday afternoon: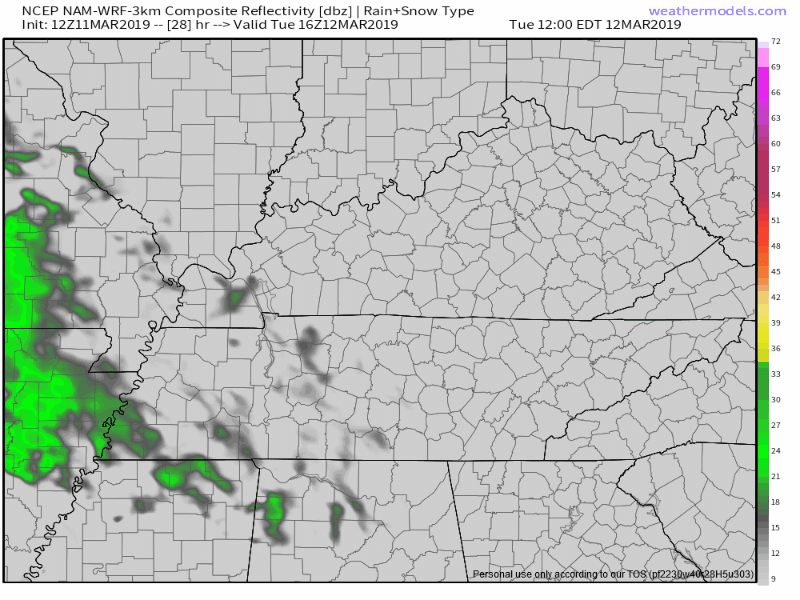 But the Euro model doesn't show this — it thinks we're dry Tuesday — so rain probably won't happen. HRRR agrees with Euro, no rain Tuesday. So, just FYI.
About Wednesday
Really windy as another rain system brews. Tether loved objects. Unbagged leaves will be your neighbor's problem!
Rain should hold off until late Wednesday night.
Storms/Rain Thursday
Rain begins early Thursday morning.
Storms are possible. Wind energy aloft will be substantial, however, severe weather isn't currently expected because:
instability looks meager and
wind fields about halfway up the atmosphere should blow parallel to the surface front.
But with this much wind energy this may produce a storm briefly-exciting. I'm pretty meh on storm potential.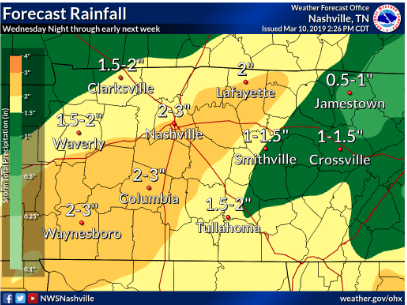 Rain Thursday is the bigger deal:
We`ll have to keep an eye out of an isolated flash flood threat after midnight Wednesday night as precipitable water values ramp up over 1.5 inches. With the already saturated soils, it doesn`t take much rain over a short period to cause some headaches.
Rivers will continue to run high this week. Locally, the Cumberland remains up, at action/pre-minor-flood stage. Monitor river stages here.
Weekend: Dry?
The cooler air will arrive Friday when temperatures will top out in the 50s. This will set the tone for the weekend which will be dry, but about 5 degrees below normal.
Dry. What's that like? Let's find out.
---