Dry days ahead!
Pretty warm, too.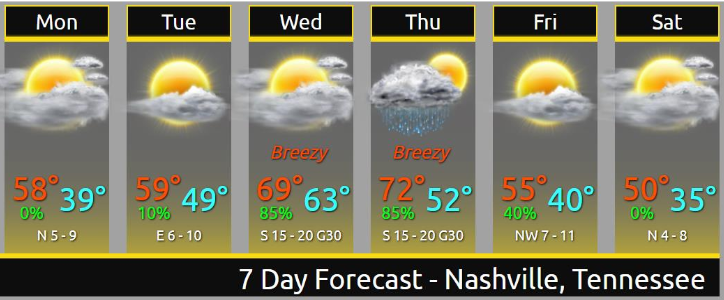 Rain, Storms Thursday
Rain and storms may start late Wednesday night/wee hours Thursday morning.
South winds will be strong. The Euro model thinks winds will gust over 40 MPH. Storm strength will depend on instability and dewpoint levels. No two storm events are the same, but this looks pretty similar to what we saw yesterday/Saturday — plenty of wind energy, questionable instability. As usual, considerable uncertainty, especially this far away.
Storm potential is expected only in the morning, transitioning to rain in the afternoon and evening.
Rain should be heavy and the day a washout.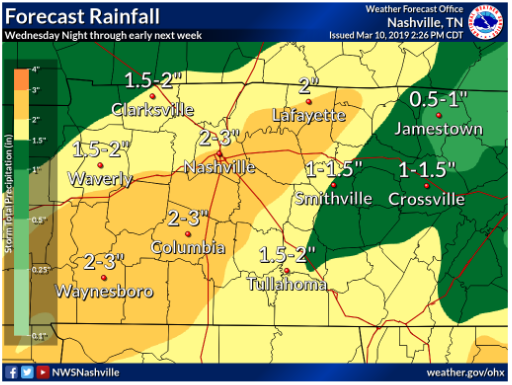 Rain may linger as long as Friday morning.
Cooler, but dry weekend.
Rivers will continue to run high this week. Locally, only the Cumberland is up, at action/pre-minor-flood stage. Monitor river stages here.
---