The rain is over. Storms have moved on to our east, allowing for our the tornado watch including Davidson and Williamson counties to be cancelled. We remain under a wind advisory until 9PM.
Sustained winds of 15 to 20 mph, gusting up to 30 mph, are expected for another hour or so, becoming calm by midnight.
Sunday Sunshine
If you like springtime temps, you'll like this news!
We aren't expected much of a cool-off from this weak cold front. We'll wake up to temps in the low 50°s with an afternoon high in the low 60°s. Sunny skies will be the theme, allowing for some of tonight's rain to evaporate.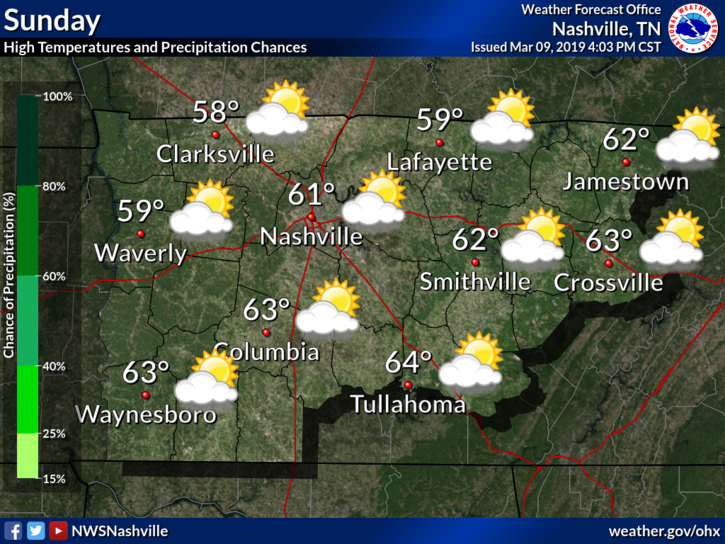 Dry Weather is Coming!
We start the week with a few days of much-needed dry weather. Daily high temps hovering in the upper 50°s/low 60°s.

Rain Could Return Midweek
Models are hinting at the possibility of more rain Wednesday night or Thursday morning. We're quite a few days out, so uncertainty remains. We'll bring you more information in the coming days, but for now enjoy the dry weather!
---