Cold and Mostly Clear…For Now
We are going to be sitting 18º below our average high of 58º today.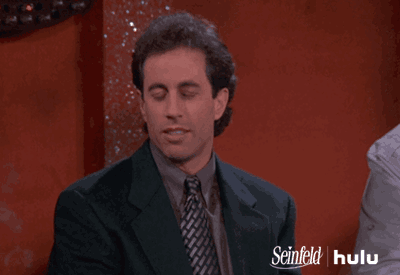 Expect an afternoon high of around 40º with a west wind, 5-10 mph. Clear skies will give way to a partly cloudy night across WIlliamson and Davidson Counties. An overnight low of 24º is expected. At least it's not in the teens!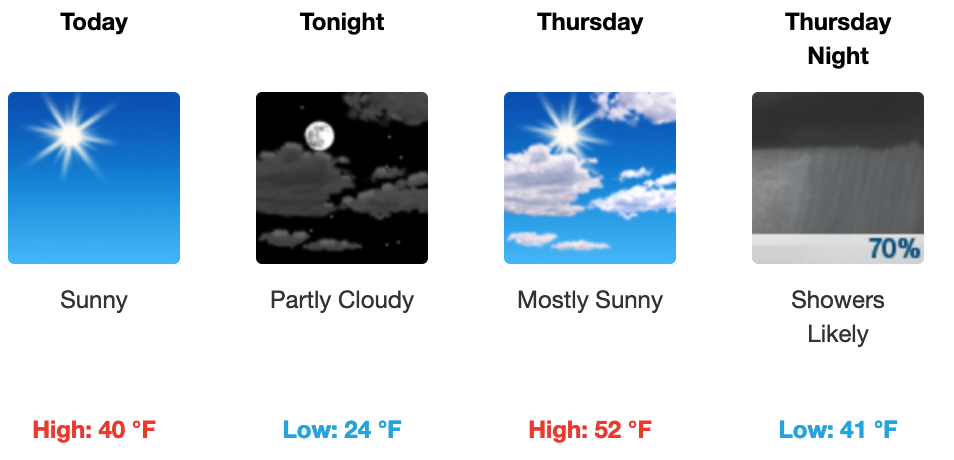 Rainy Weekend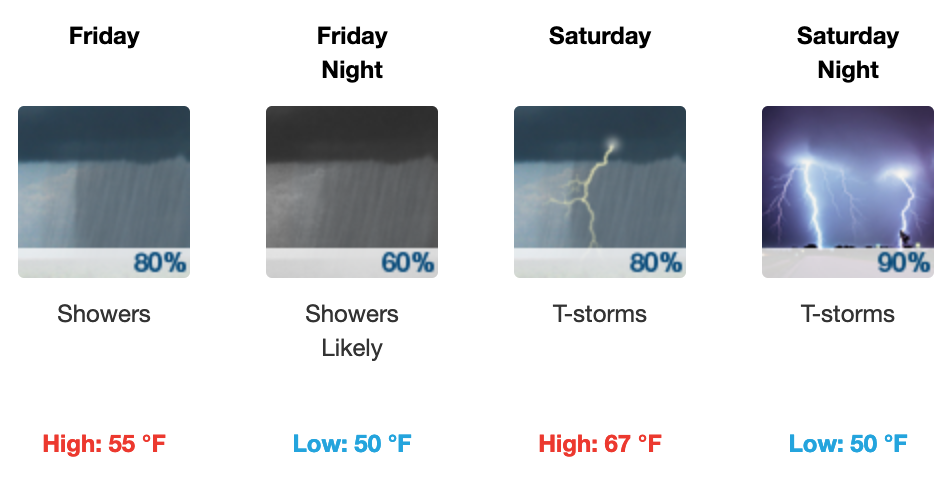 Clouds will become more numerous in nature on Thursday, eventually leading to overnight rain Thursday night into Friday. We have two rain events this weekend. The first will begin overnight Thursday into Friday, continuing through Friday, and ending by sunset. A rumble of thunder here or there is possible, but it won't be like what we are expecting on Saturday.
A cold front will take aim at us on Saturday, bringing with it the potential for a few strong to severe thunderstorms. Here is the latest from NWS Nashville this morning:
"As for the potential of strong to severe thunderstorms Saturday afternoon into Saturday night, latest SPC reasoning has almost all of mid state…in a 15% severe weather risk area for this time period. Forecasted CAPE values presently will potentially be a limiting factor, but given the strength of this system, it is certainly not out of the question that some strong tstms to a few severe thunderstorms could be possible."
Here is that SPC Outlook that includes Nashville: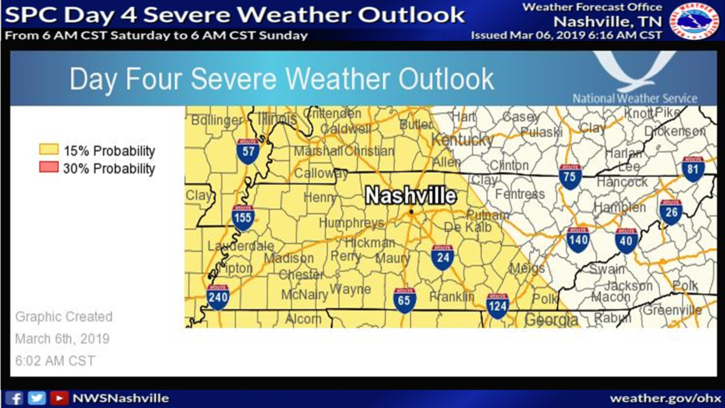 Take everything with a grain of salt at this point. We are still 4 days away.
All inclement weather will be outta here by Sunday morning.
Rain Totals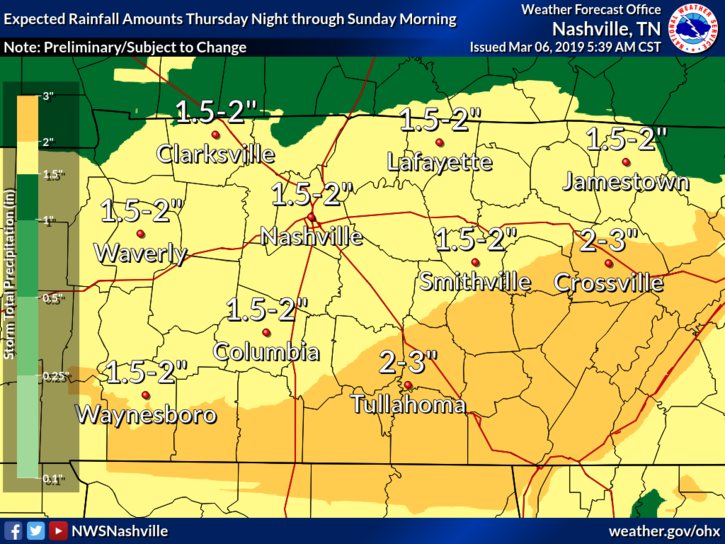 Overall, expect an inch and a half to two inches through Sunday here in the Nashville metro. We've received about 10″ above our normal rainfall for this point in the year. So more is what we need, right? Not.
Editors note: We do not expect widespread flooding with this weekend's rain, but river levels could be affected. Check out a flood page for more info. Stay weather aware not only for the risk of damaging winds, but also for river flooding in localized areas. Events like this are a great reason to download StormWatch+ or another "wake me up" type weather alerting app. 
---