Start to the Work Week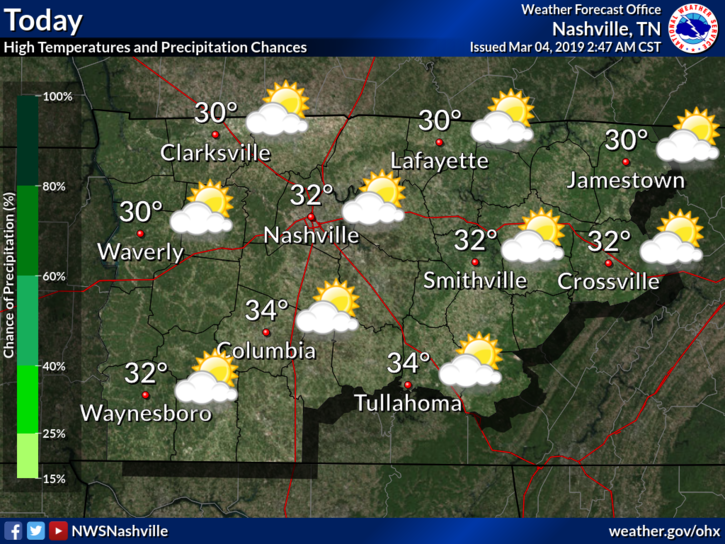 March 1 may have been the start of meteorological Spring however, Old Man Winter had something to say about that. All of the rain yesterday left cold air in its wake. Temperatures this afternoon are going to struggle to make it to and above freezing.

Editor's Note. I would have called this "Unreasonably Cold," but both are correct.
Surface high pressure will build in through the start of this week, keeping temperatures cold through at least Wednesday night. NWS Nashville noted in their discussion this morning to be sure to take cold weather precautions:
"Get out and wear your winter clothes again, be sure children are dressed appropriately each morning, especially if they have to wait outside at school bus stops, consider bringing in your outdoor pets, check on the homeless and elderly, and practice other cold weather safety precautions."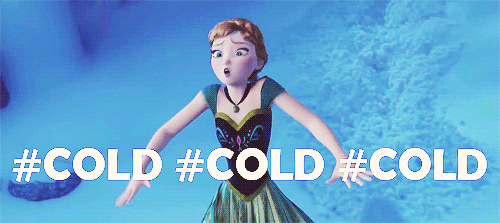 Also, if you were a little early in planting this year, you may want to cover up freeze-prone plants (maybe even bring them inside) since our temperatures are going to remain mostly below freezing for the next 72 hours or so.
Thursday & Beyond
Rain returns Thursday. Initial precip around noon Thursday may be in the form of snow.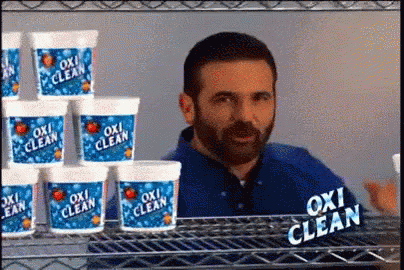 Temperatures Wednesday night are expected to be well below freezing overnight and rising slightly above by sunrise. Any Thursday-noonish snow that does fall will transition into a wintry mix and then isolated rain showers by Thursday early afternoon. Most of Middle Tennessee will experience no accumulation, though a patchy slippery spot of white is possible here or there.
All winter weather forecasts change, so check back for updates.
Editor's Note: This doesn't look like a snower to me, but initial precip shows it's entirely possible. Precip itself Thursday appears questionable. Precip is more likely to arrive late Thursday night into Friday as rain. During that time temps rise out of the 30°s and into the 40°s.
Warmer temps return by Friday. Rain showers will become more scattered to numerous in nature by Friday afternoon. This will be our best chance of rain.
Then, we will have to keep an eye on Saturday. All indications are another cold front approaching Nashville, with potentially a severe storm threat. Rain is likely by Saturday afternoon and evening. It's too early to determine the intensity of the threats, but something worth keeping an eye on. NWS Nashville noted into today's briefing this could become a concern if everything comes together, and currently there is no good signal whether this will occur.
---