Rain, maybe a flake or two late tonight.
Tomorrow, cold, but warming through the week.
TODAY – Rain, High of 41º
A low spinning over the SW is going to move east across the Deep South. This will continue the rain's push across our area most of the day. The HRRR shows that while most of our precipitation should be rain, freezing rain and snow aren't out of the question.
Here is 11am: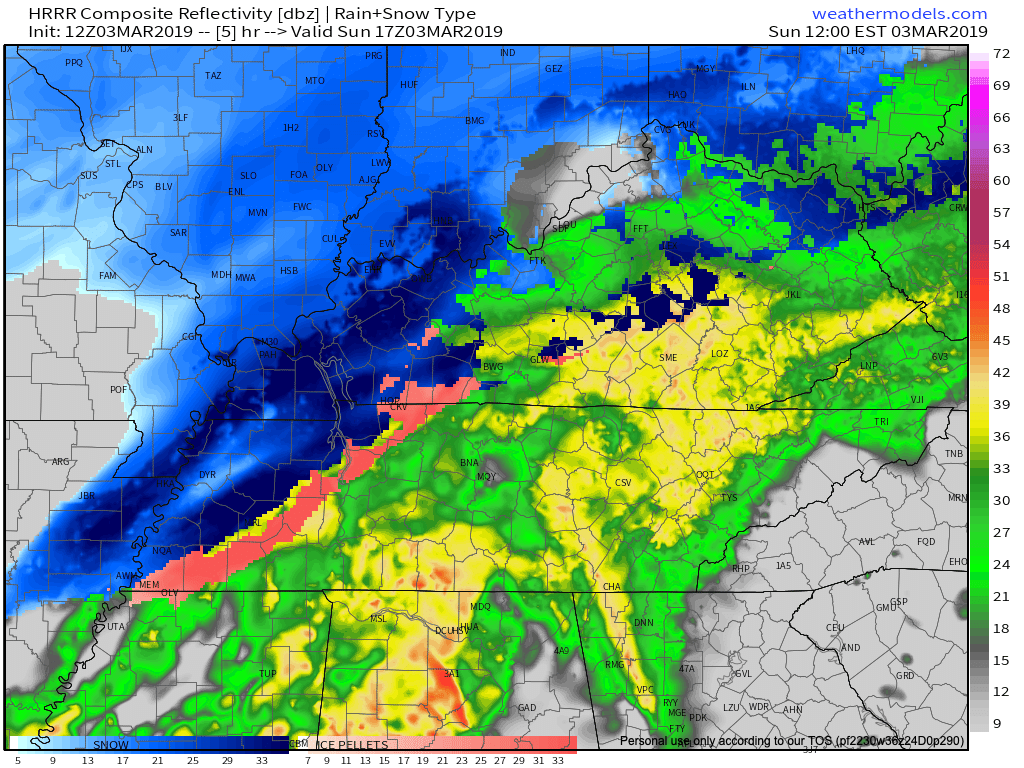 You can see above that there is a line of rain, with pinkish – orangish tones indicating a mix of ice and rain, and blue indicating snow behind it. All of this precipitation will push E This evening.
Followed behind this low will be COLD temps and a SLIGHT chance of seeing a snow flake or two late tonight.
Using the HRRR again, we can see that once the cold temps get here, there will be BARELY enough moisture to make snow dreams come true. Maybe some flurries tonight. Maybe a dusting in far N Davidson County.
Here is 8pm: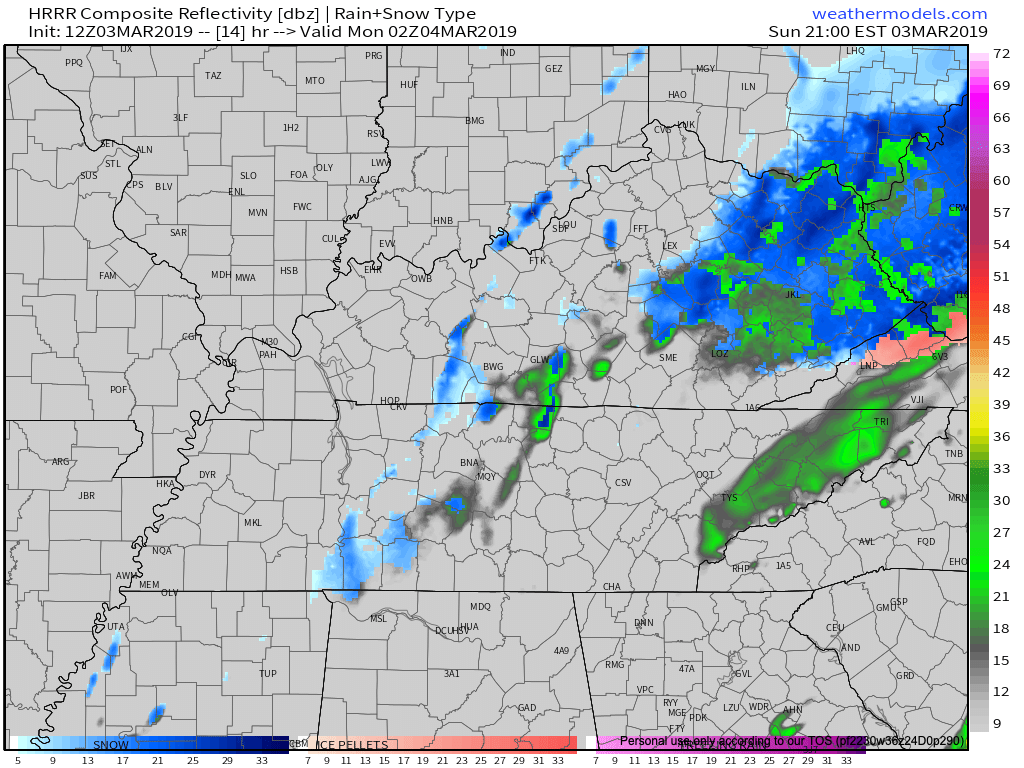 The experts agree as well…
Nashville Severe Weather alum, and current National Weather Service – Nashville Meterologist Brendan Schaper said the following in his morning Area Forecast Discussion.
"LATEST MODEL TRENDS INDICATE A SLOWER PUSH OF SUB-FREEZING 850MB 
TEMPERATURES/WET BULB PROCESSES IN THE LOW-LEVELS AND A FASTER 
EXIT TO THE PRECIP...WHICH, IN SHORT, IS BAD NEWS FOR SNOW LOVERS."
Tomorrow – Mostly Sunny, High of 34º
The temp when you leave for school or work Monday morning will be around 25º. The wind chill will be 16º.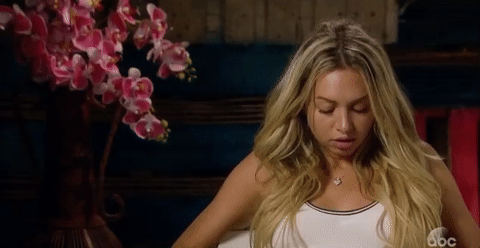 I'm sorry, Corinne.
The rest of the day doesn't get much better. The high will only be 2º above freezing with a wind chill of 27º Monday.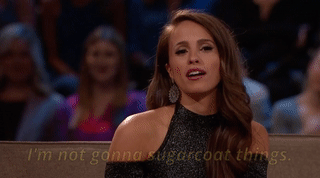 Rest Of The Week – Dry, Warming Each Day
Each day after Monday will be better than the next! We can expect clear skies all week and by the time we get to Wednesday, we'll see a high of 40º and near 60º by Friday.

---