Intern 4.0 here, a special thanks to David, Will, and Andrew for letting me make a "guest" appearance on today's blog.
Dreary Conditions Continue Today
Technically speaking we have a very slim chance of a scattered shower this morning, but so far showers have stayed well to our south. So I wouldn't count on any showers, but be advised if you were to feel a sprinkle or two. As you head outside this morning, you may notice the abundance of clouds overhead. Visible satellite imagery shows the sun rising over these clouds, even if we can't see it here in Middle Tennessee.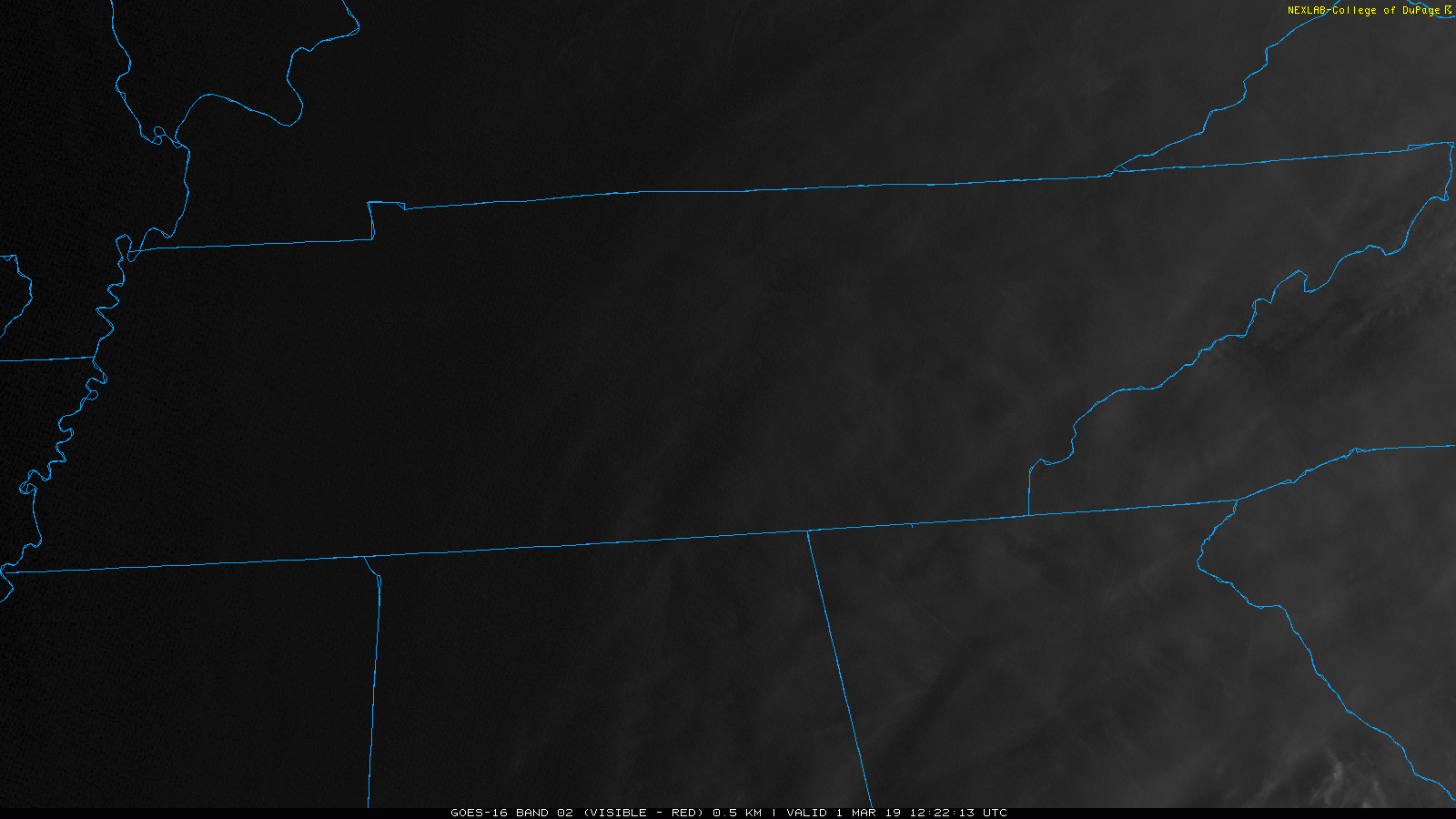 These clouds will hang around throughout the day, aiding to keep our temperatures a bit on the chilly side. Highs will reach near 47 by this afternoon. For those with any evening plans, you will definitely want to grab a jacket before heading out the door. Temps will remain in the low 40s through most of the evening hours.
Pleasant Day on Saturday
For those who have been hoping for a weekend to get outside, maybe do some yard work and not have to fight off the rain, Saturday is your day. Highs are expected to reach into the low 50s, with mostly cloudy skies overhead. Though, I wouldn't be surprised if we get an appearance or two from the sun.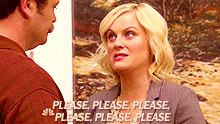 If you don't have plans on Saturday, or just want something fun to do, be sure to head over to Trevecca for this year's annual SWAD meeting. You will be able to meet meteorologists from the National Weather Service, local TV meteorologists, and the guys behind NashSevereWx.
Saturday is @NWSNashville's Severe Weather Awareness Day. Free. Trevecca. 9 AM to 4 PM. Stay all day or just stop by. Meet local weather community. Great for kids. Get storm spotter trained. We've got @stormwatchplus iOS apps and @ILoveBlueBell for ya. https://t.co/5OAyCOXFzN pic.twitter.com/C2zOF6jXVO

— NashSevereWx (@NashSevereWx) February 28, 2019
Showers Begin to Arrive Saturday Night and Continue Through Sunday
Our couple of days of no rain could only last so long as more showers are expected to arrive on Sunday. We should make it through evening hours on Saturday rain-free, with showers not arriving until overnight/early Sunday morning. All of the ingredients needed for thunderstorms should remain to our south, so we are just expecting cold showers through the day on Sunday.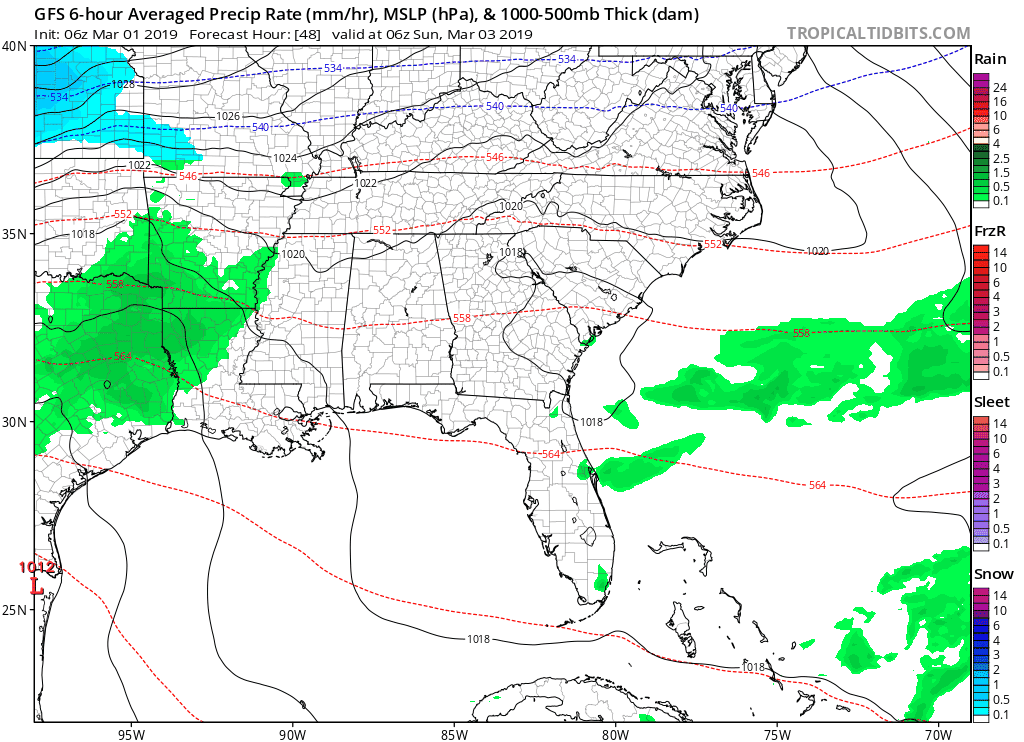 You may notice on the back side of the rain, that the GFS wants to bring some wintry precipitation to Middle Tennessee. Like any Middle Tennessee winter weather event, there would only be a very small window where this is possible late on Sunday into early Monday. Over the next few days, the position of the low pressure system bringing these showers will need to be watched. If the low pressure continues drifting southward, we may need to talk about some wintry precipitation more. However, where things stand right now, it's only worth mentioning.
Highs will reach into the mid 40s on Sunday, so temps would need to fall pretty quickly for things to make the wintry transition. Worth mentioning, worth keeping an eye on, but honestly at this point I wouldn't be too concerned about it.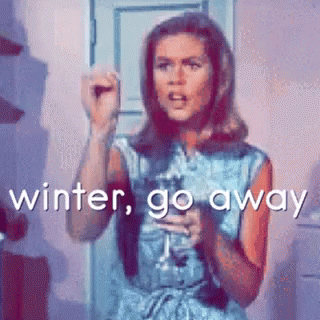 When all is said and done this weekend, we are expecting to see anywhere from about 1″ to 1.5″ of rain across our area. Our ground is still pretty saturated from last weekend's rain event, but these showers should move through fast enough to not cause any flooding issues. Regardless, if we do see heavy rain at any point, I would not be surprised if there was some ponding of water in low-lying areas.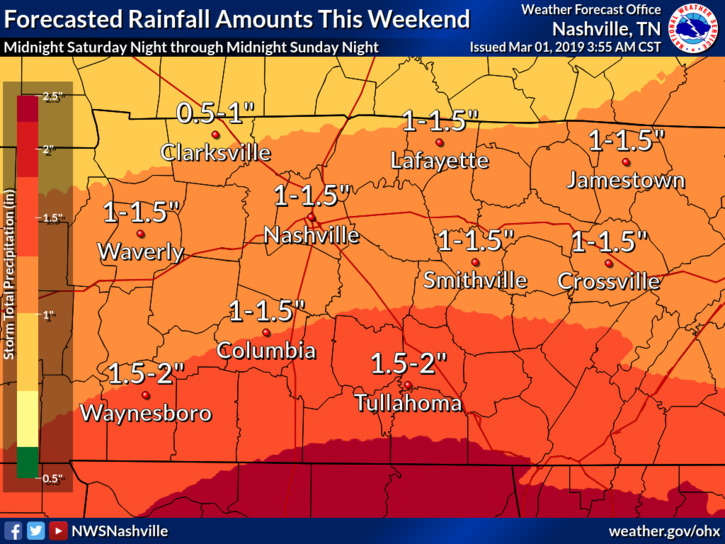 Next Week Looks Chilly
I think we can all agree that we need another break from the rain. Luckily, next week we appear to be getting that much needed break. Following Sunday's cold front, much cooler air and a surface high pressure system. This high pressure system will help to keep away any of those pesky fronts that often bring moisture to Middle Tennessee. Say thank you high pressure!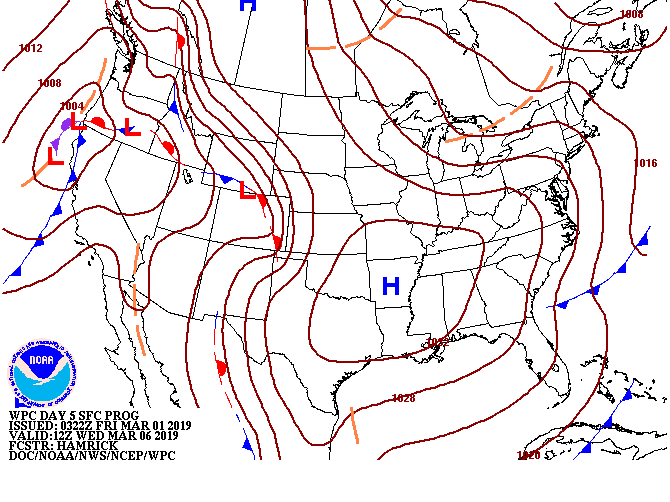 The one downfall from this is that temperatures will remain well-below average through at least the first half of next week. Monday and Tuesday highs will struggle to get above freezing with highs only reaching into the 40s by Wednesday. I hope you haven't put your winter clothes and blankets away just yet, because you are going to want them next week.