A weak cold front is stretched across Middle Tennessee, bringing scattered showers and keeping afternoon high temps in the mid 50°s. Light rain could continue into tonight.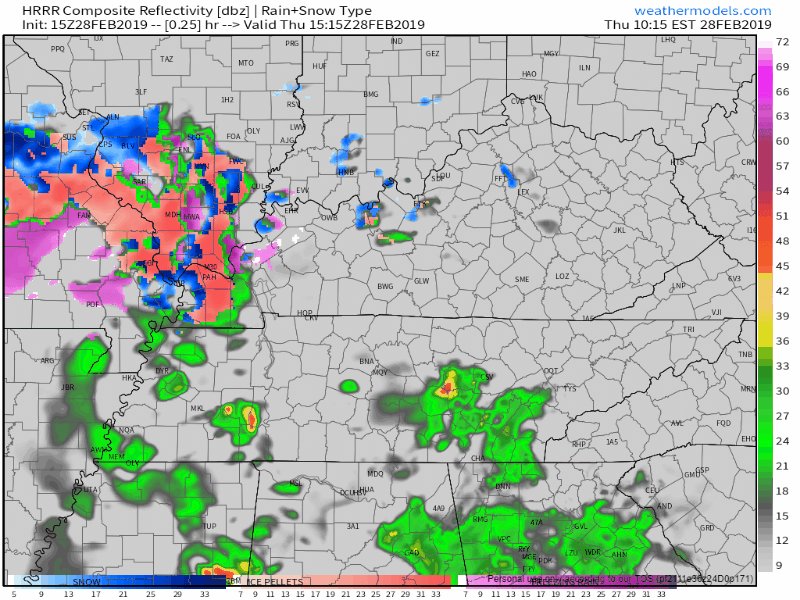 Friday
Morning commute will be met with temps in the mid 30°s, with high temps warming into the upper 40°s. Light scattered showers are possible in the morning and early afternoon, which the NAM 3km shows. By evening a high pressure center should set up over the Great Plains which will push rain chances out. [Editor's Note: NWS keeps us dry on Friday during the day and introduces low end rain chances beginning in the evening. Future forecasts may change in response to model data, but we'll update rain chances over on Twitter.]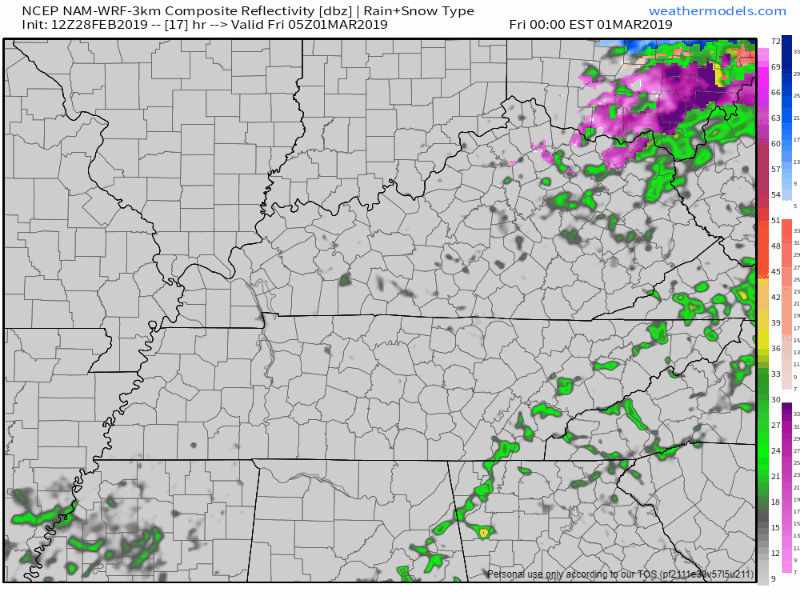 Dry and Cool on Saturday
Should be a great day! High pressure will keep the morning and afternoon dry, allowing temps to warm into the mid 50°s. Take this chance to head out and enjoy the sunshine! Rain chances return late Saturday night.
Rain Returns Late Saturday through Late Sunday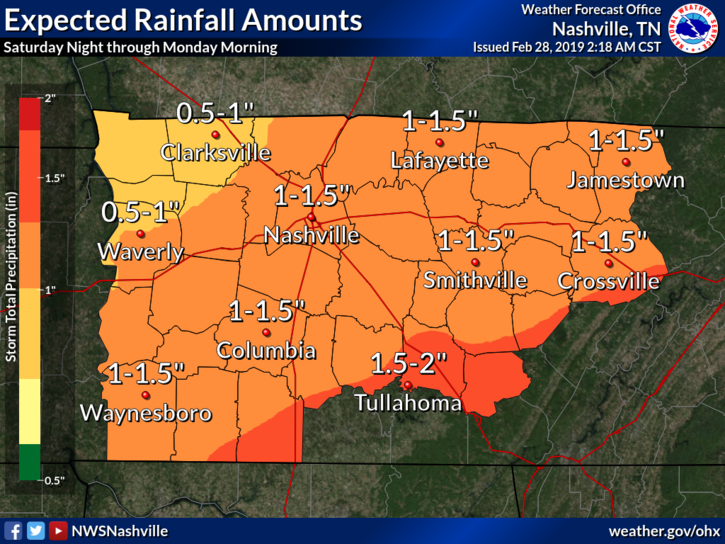 On Saturday night another low pressure center will drop out of the Rocky Mountains and push east. This is where all of the heavy rainfall will come from.
We're expecting rain to begin around midnight Saturday and continue most of the day Sunday. For Sunday night, moisture will be leaving the area, and cold air will be spilling in. Could we have a little bit of frozen precip? It's possible. But, IF some frozen precip falls, no impacts are expected. Here's what our NWS had to say about it:
This passing low will eventually sweep a frontal boundary through packing some pretty cold air. Lingering post-frontal moisture even likely to bring a brief period of mixed pcpn Sunday night before ending. No accumulation is expected.
[Editor's note: Meh]
A few severe storms are possible on Sunday to our south. But, it's something worth watching in case instability inches closer our way. Here's the NAM 12km model from 6:00 pm Saturday night through 6:00 pm Sunday night.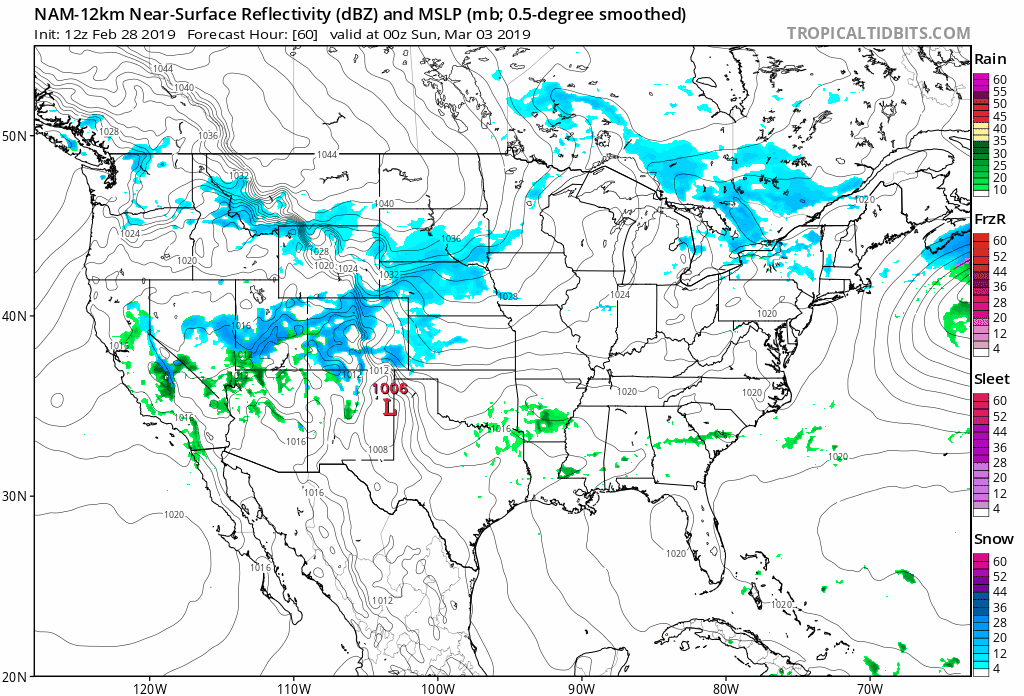 Cold Start to the Work Week
A cold front Sunday night ushers very cold air into Middle Tennessee for Monday morning. Morning lows in the low/mid 20°s, warming only to the mid 30°s.
These cold temps are expected to hang around through the first part of the week. Expect morning lows in the upper teens/low 20°s, with daytime highs in the upper 30°s/low 40°s.
Hope you haven't packed away your sweaters and blankets just yet!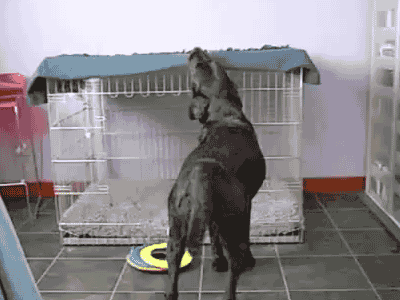 ---