Our Flash Flood Watch continues through Saturday. We are expecting another couple of inches of rain overnight. More details below.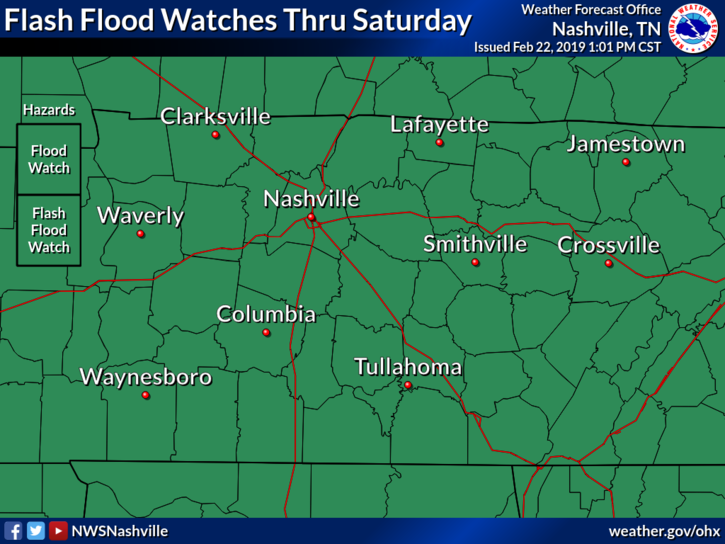 Overnight Flash Flooding Possible
Don't let your guard down just because we've got light rain on the way to bed. We're expecting at least another inch, perhaps 2″- 3″ of rain here in Middle Tennessee overnight.
This is guidance, not gospel. Just remember this is an idea of what radar will look like through the night. Window of heaviest rain: midnight to 6 AM.
HRRR Model

Below is the HRRR through 10 AM tomorrow morning.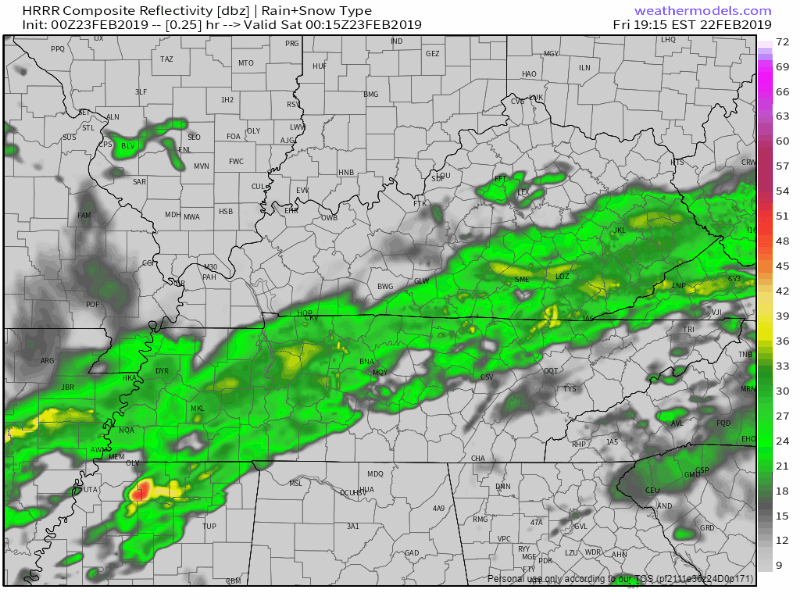 The HRRR has highest rainfall totals south of us. Still, this model thinks an additional 2″ in Davidson County and 3″ in portions of Williamson County. That's a lot of water.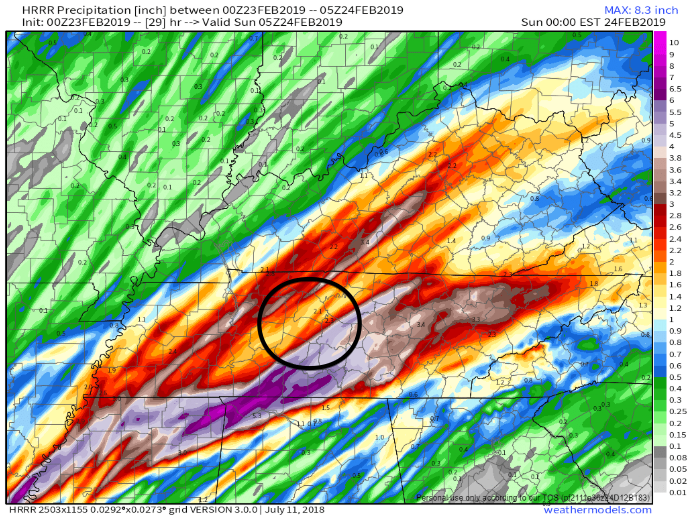 With most of this falling before sunrise, darkness will obscure flooded roads. Be super careful. Ask yourself, is it really worth it to drive across this water-covered road in the darkness when I have other options?
The NAM 3km
The NAM3 also has the greatest rain totals south of us from tonight, overnight, and through Saturday evening. Even though we may not see the heaviest totals (according to models) in Nashville, that's still 2″+ of rain which is plenty to raise more flooding concerns.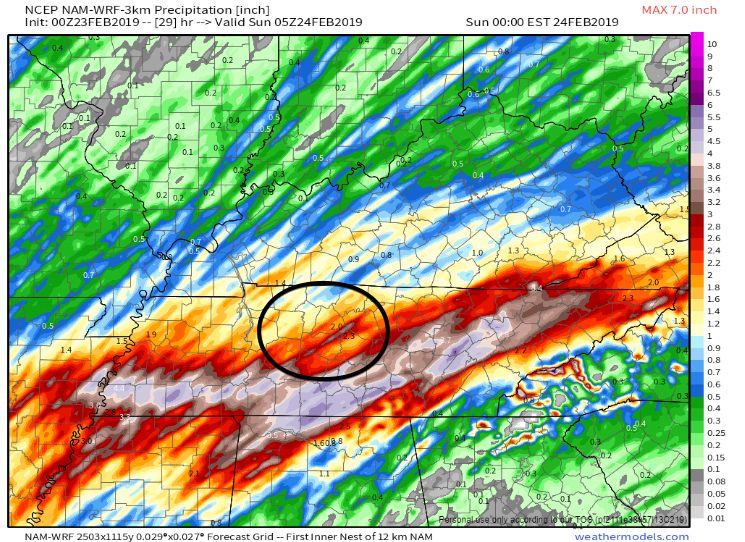 We've got a ways to go before we're done with flooding. The problem with so much rain falling overnight is that flash flooding can occur while its dark, making things that much worse. Make sure you've got your phone or weather radio set to receive alerts through the night just in case.
NWS Nashville says:
Severe Thunderstorms Possible Saturday Night
The Storm Prediction Center has updated its severe thunderstorm outlook for tomorrow, placing us within the Slight Risk (2 out of 5).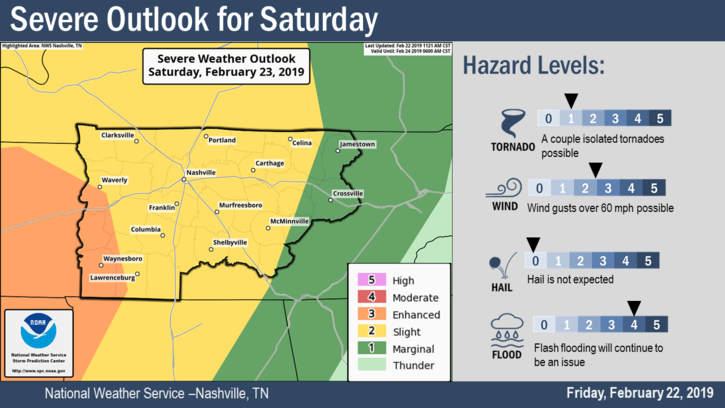 A warm front will lift through Mississippi and Alabama tonight, bringing with it more moisture and warmer temps. At the same time, a cold front will drop out of the midwest and head this way.
Watch where you park: High Winds. Winds will pick up Saturday afternoon, before the storms, gusting around 30 MPH. The ground will be saturated making it easy for trees to fall in strong wind gusts. When parking your car, keep this in mind and assess whether any trees near your parking spot are at risk of falling. Whatever you do, don't try to ride out a storm in a car, especially beneath a large tree!
Then come the storms. After a few breaks in the rain Saturday afternoon, a line of storms will develop to our west and push east Saturday night after sundown. From 7 PM to 10 PM, the biggest concerns are strong winds, some hail, and maybe a tornado or two located in what may be severe storms racing out of north Mississippi and west Tennessee.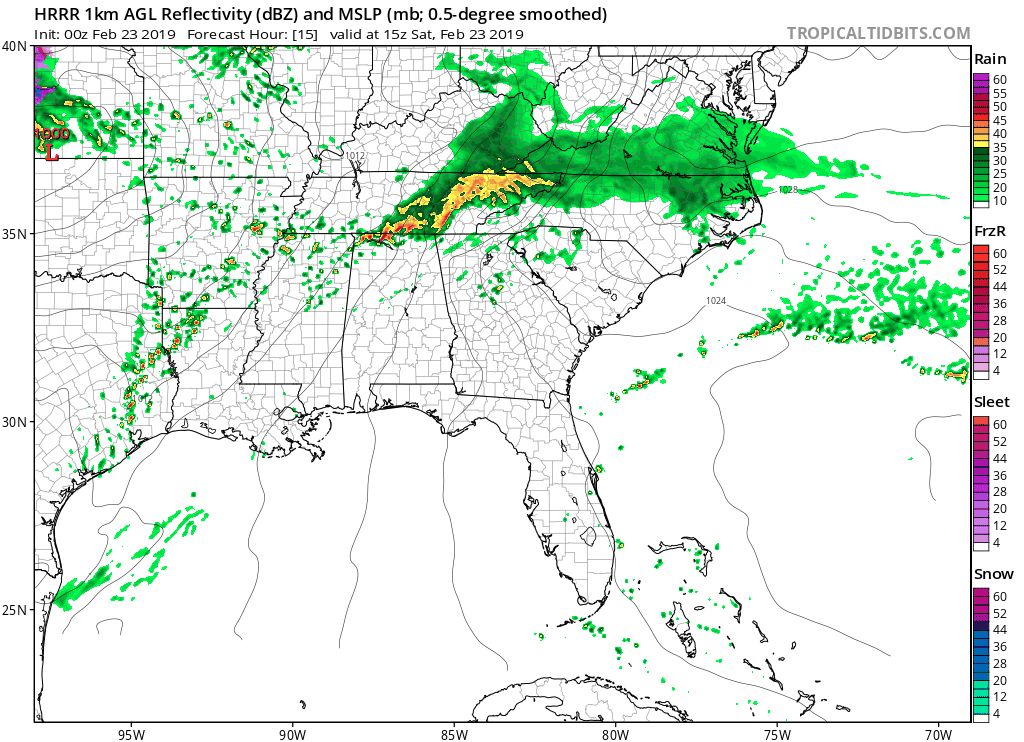 The main storm uncertainty tomorrow night is whether we will get sufficient instability to cause severe weather. Some of the models are showing dewpoints over 60° Saturday afternoon and evening, which would be concerning. Wind energy to power storms will be almost certainly sufficient, so the key is whether the storms have enough instability and moisture to fuel them when they arrive. Watch what's happening to our southwest and west Saturday afternoon. If storms can't quite get going there, our concern level will decrease.
Much more about this tomorrow. SPC will update its outlook a few more times. As usual, we will be tweeting and Periscoping any severe weather.
Don't Forget About Flooding! Even if the storms tomorrow night produce little severe weather, they should be packing a crazy amount of water and may create additional flash flooding. It's likely tomorrow we'll have set the record for wettest February on record (since 1871).
Light at the End of the Tunnel!
Sunny skies are in the forecast! Models show Sunday, Monday and Tuesday being dry, and we need it.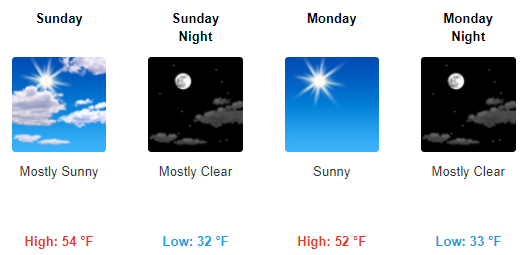 We'll be keeping you updated here and on Twitter @NashSevereWx through the weekend, so stay tuned!
---