Well, if you're sick and tired of the rain, I have some bad news for you…it isn't over just yet. Middle Tennessee is going to see numerous waves of heavy rainfall and flooding Tuesday through Sunday.
Today
There is some good news for today however, no rain in the forecast! Temps will remain just below average in the mid-40s with clouds becoming more scattered this afternoon. Dry conditions continue overnight with chilly temps in the upper 20s and lower 30s. Take in some of the sun and dry conditions while you can this afternoon!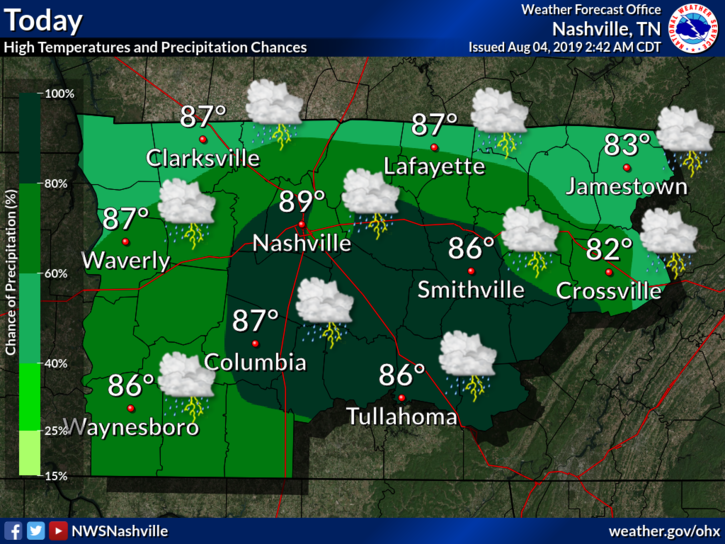 Tuesday – Rain Begins To Move In
This is where it starts to get interesting. Hopefully you enjoyed your dry Monday because those dry conditions will not be returning for a while. We look mostly dry for the morning commute, however the first round of heavy rain will move into Middle Tennessee on Tuesday afternoon, the NAM thinking between noon and 1pm, lasting throughout the rest of the day.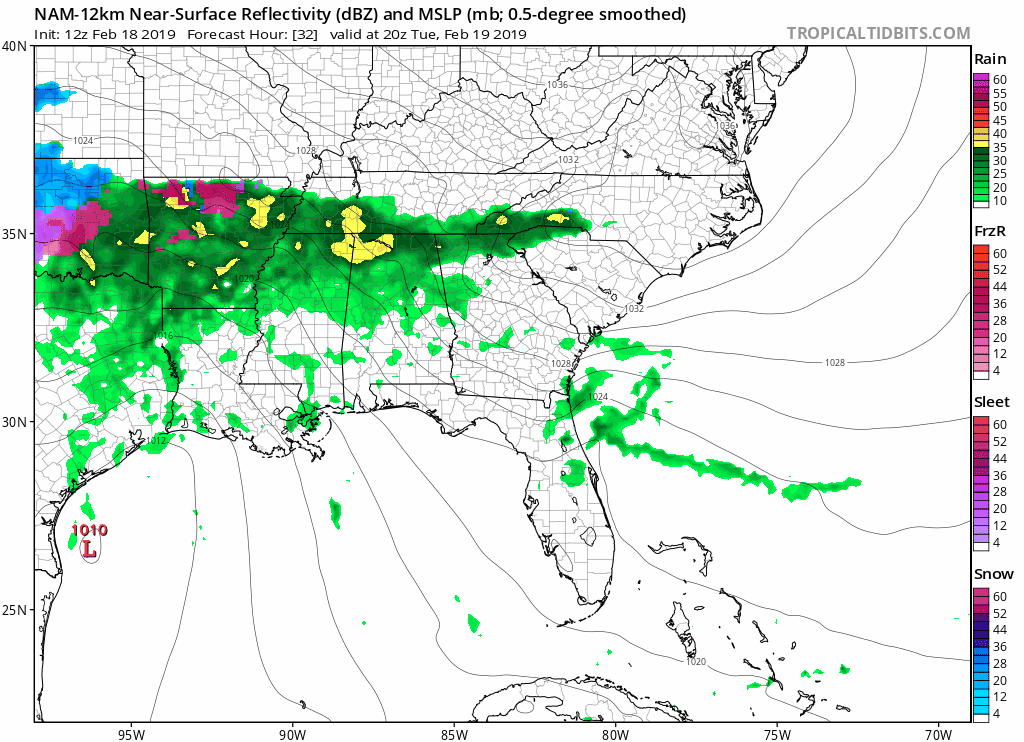 We're only going to reach the mid 40s, and that wind will pick up as well at 15-20mph. We're expecting 2-4 inches of rain, with some local greater amounts Tuesday PM through Wednesday as the flooding risk becomes increasingly likely.
Wednesday and Thursday
The flood threat remains high for Wednesday, as we continue this heavy rainfall trend from Tuesday. However, we will be significantly warmer, reaching the upper 50s to lower 60s, continuing those breezy conditions at 15-20mph. These heavy rain bands will continue into our early Thursday morning, but remaining more on the lighter side in the afternoon, giving us somewhat of a break from the downpours. The winds will also die down a bit and give us a break on Thursday afternoon as well, coming out of the North at 5-10mph. Again, we are expecting anywhere from 2-4″ of rain by the end of the day Thursday.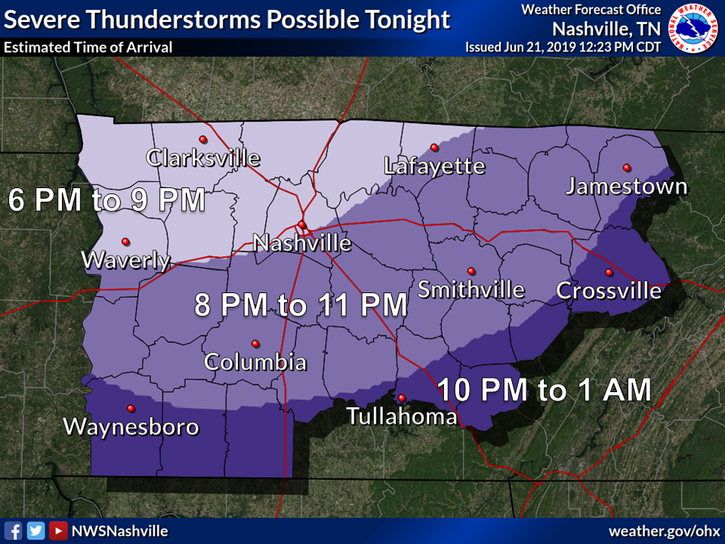 WAIT..don't get too excited just yet! This little "break" from heavy rain doesn't last long. The flood threat comes back into the forecast for the end of the work week and into our weekend.
Friday Through The Weekend – Intensity Rises and Flood Threat Increases
The intensity of rain will ramp up once again Friday throughout the weekend until Sunday, with several additional inches of rainfall expected. Temperatures will remain in the upper 50s on Friday, and climb a bit into the lower 60s for the weekend. While the exact timing is still uncertain, this brings along with it, a prolonged flooding threat to Middle Tennessee. Rain will finally taper off Sunday afternoon, bringing this crazy amount of rainfall to an end.
By weeks end, 6-7″ of rain is expected for the Middle Tennessee region. Significant flooding on rivers, roadways, and other low lying areas are likely to occur by the end of the week as well. Stay safe everyone! Turn around, don't drown!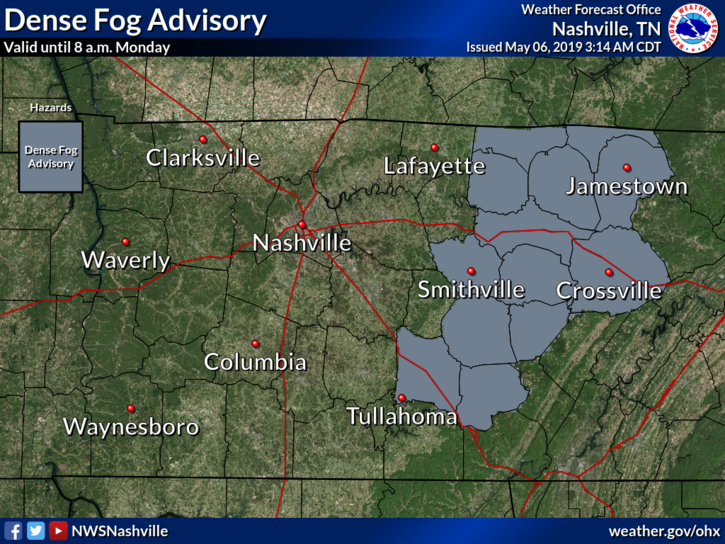 [Editor's Note: Thanks for writing Bryce. Let me add this. The flooding threat will likely vary depending on where the bands of heaviest rain set up, kind of like we talk about with snow forecasts. If the heavy rain bands set up over you, your accumulations will be more substantial than the spot where this doesn't occur. Models are varying on where this will happen. Also keep in mind how water flows around here. The creeks and streams react first to heavy rainfall by rising and falling quickly, some of the bigger ones being White's Creek, Mill Creek, Mansker, Browns, Richland, Otter, Seven Mile, etc. Water from these flows into rivers like the Harpeth, Stones, etc. These eventually hit the Cumberland, which is the slowest to rise and fall. What does this mean? The flooding threat doesn't end when the heavy rain ends. Even though the stream near you has receded, remain careful near the rivers as they do their thing. If a road is blocked off with barricades, don't be that person. Just don't do it. Turn around, don't drown. It's not worth it.]