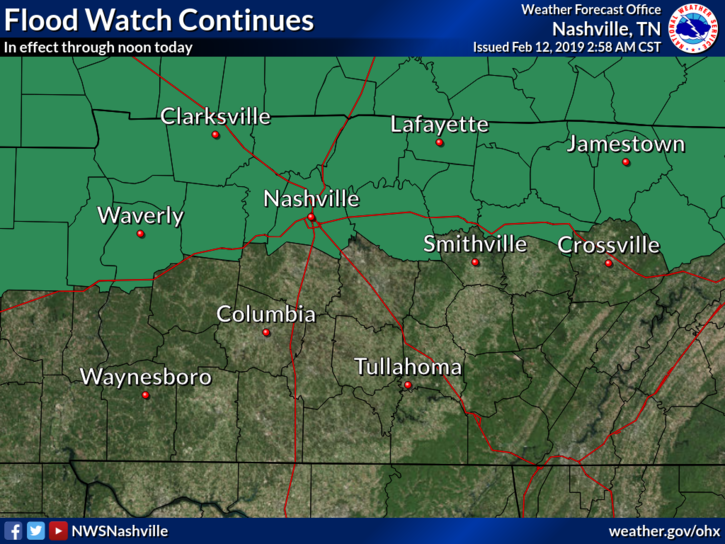 A Flood Watch continues for Davidson County until noon today. We've had quite a bit of heavy rainfall this morning, but not as much as the models thought. Totals should settle in around 1.25″ or so; models predicted 1.5″ to 2″. Although some area creeks, streams, and rivers rose to action stage, none are expected to rise to minor flood stage, which is a relief.
Even though the Flood Watch expires at noon, keep in mind that rain falling upstream will flow down towards us throughout the day. This could allow for some standing bodies of water to swell in the afternoon/evening, but again, no widespread impacts feared.
Remainder of the day

The cold front driving the rain is sitting right on the Tennessee/Arkansas state line, taking its time before shifting eastward. Not expecting any storms, just some lunchtime/early afternoon rain, but as the cold front draws nearer, there could be enough lift to cause a few rumbles of thunder.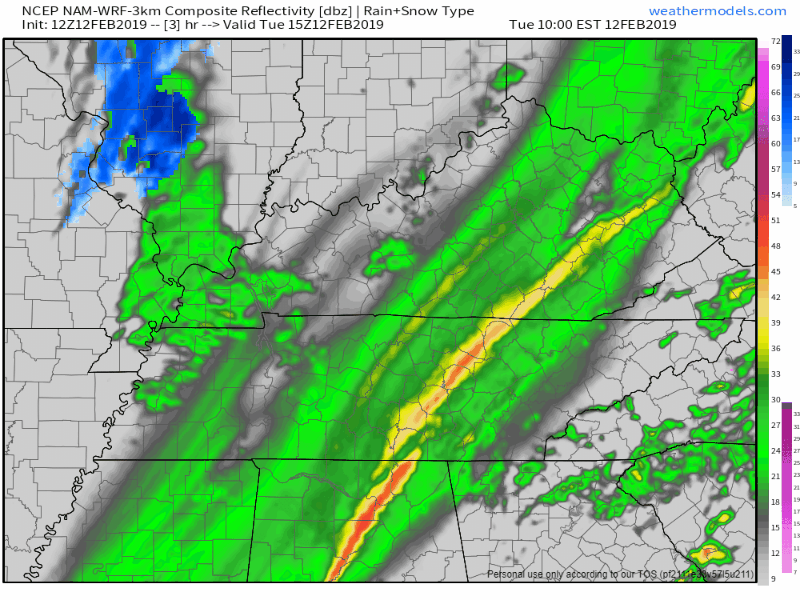 Looking at the NAM3 model above, we see the rain being shut off in the early/mid afternoon. That's when the drier, cooler air will begin moving in.
We'll be feeling much cooler with temps falling after sundown. Overnight temps will drop into the low 30's for much of us.
Dry in the Midweek

Dry air and high pressure move in tonight, and taking over our weather through Thursday morning. We'll be sunny and a bit cooler on Wednesday with a morning low around 32° and an afternoon high in the low/mid 50°s.
By Wednesday evening our winds will shift so they're blowing from the south, this will bump the temps up a few degrees on Thursday. Morning low in the upper 30°s with a daytime high in the upper 50°s.
Should be a beautiful stretch between Tuesday night and Thursday morning. Perfect for getting out and enjoying the dry sky!
Active Pattern to End the Week
On Thursday night, we move into an active weather pattern. We're expecting a couple of shots of rain as a few shortwaves make a pass over Tennessee.
There's decent model agreement that we'll have rain Thursday night, again Friday night, and then Saturday night. As the rain pushes through each evening, we may see a mixture of rain/wintry precip before switching over to just rain. We'll be too warm to support wintry accumulation.
It's quite a few days out from the weekend, so our forecast could change. Stay tuned here for more updates!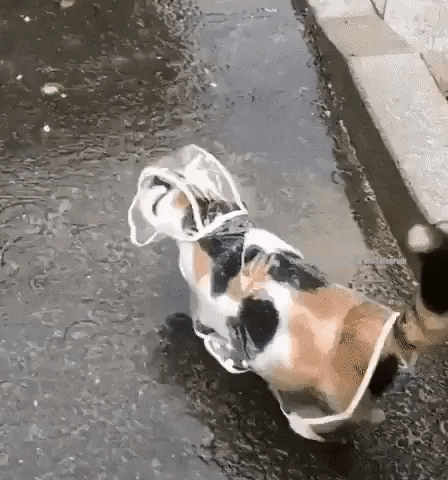 ---