Expect off and on rain today with temps in the 40°s.
A Flood Watch goes into effect tonight through "late Monday night" for Nashville, but not Will Co.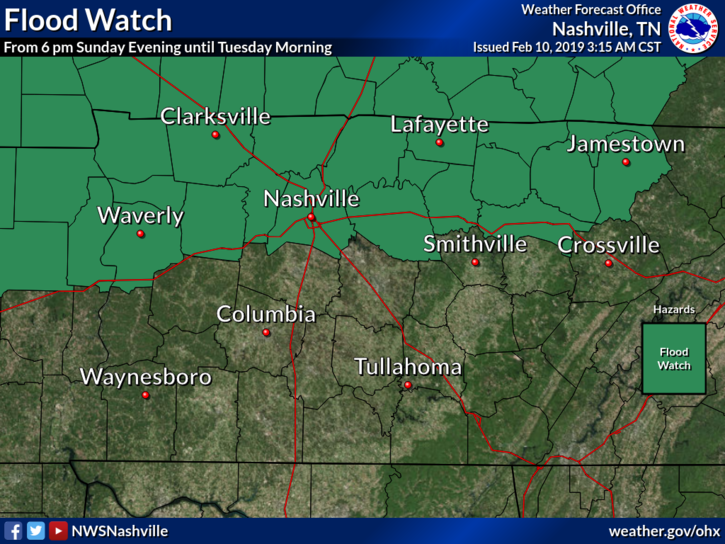 2″ to 4″ of rain is expected in the green-shaded areas.
Here's the Watch text: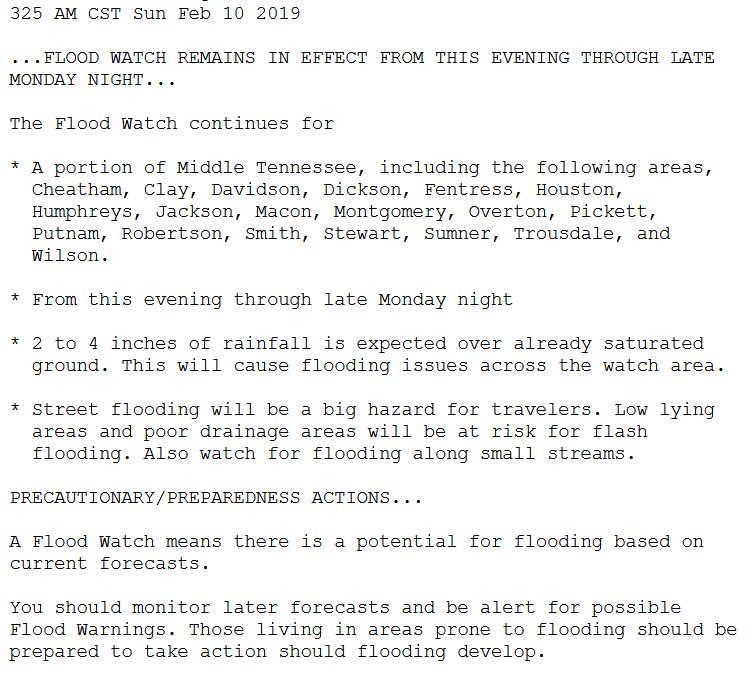 This Watch actually expires early Tuesday morning.
Rant/ I will never understand why the weather enterprise regularly confuses, for example, late Monday night with early Tuesday morning. I think we all understand 11:59 PM is the previous day and 12:01 AM is the next day. Weather apps are the worst about this. /End Rant
It'll still rain in Will Co, but the Flood Watch excludes Williamson County because:
Less rain fell in Will Co last week, so the ground is less saturated than the ground in Nashville.
Heaviest rain will fall north of I-40 through Tuesday.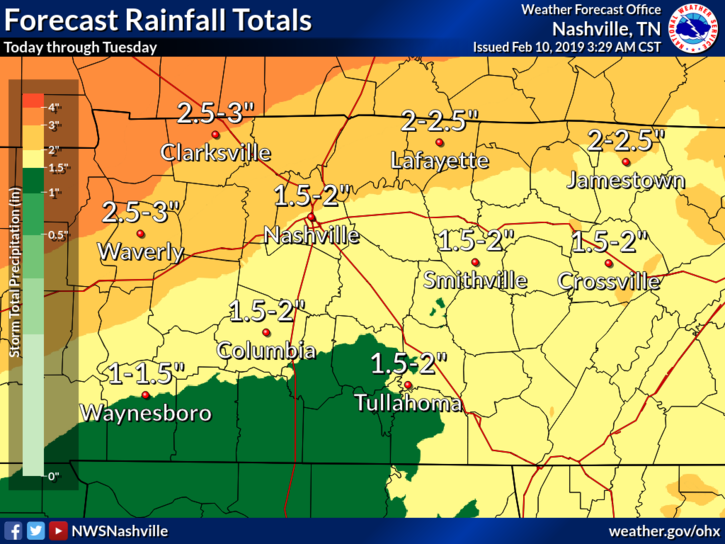 Below is the HRRR model running all day Sunday through 6 PM Monday. Heaviest and steadiest rain stays north of I-40: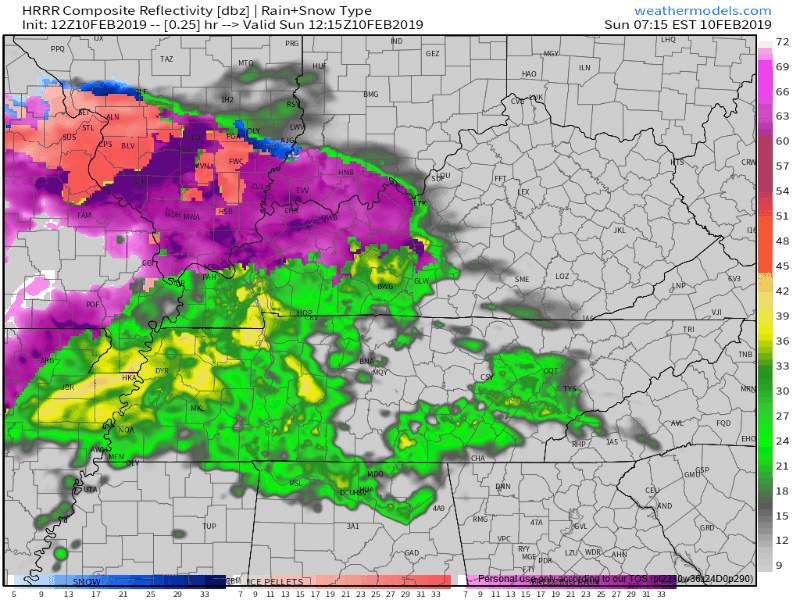 Another model, the NAM3, running through Sunday, Monday, ending 6 AM Tuesday, shows pretty much the same thing:
Notice heaviest rain shows up late Monday night into early Tuesday morning.
Embedded in this heavy rain is a thin, brief line of frog-strangling rain expected Tuesday morning. A few thunderstorms are possible in that thin line, but nothing severe is expected.
A few more points about the Flood Watch:
rain may switch off and on Sunday and most of Monday, but there are no obvious "no rain" windows coming up.
flooding danger is greatest along and north of I-40.
flood concerns increase Monday night and again Tuesday morning.
This is not expected to be as much rain as we got during our Flash Flood event last Wednesday, February 6; however, our rain tolerance is less because the ground is saturated and rivers, creeks, and streams are up.  So, the impact may be similar.
last Wednesday night in Cheatham County a flash flood killed a lady who was walking to her car. Flood waters are fast and deceptively strong. Flood waters obscure roads with tire destroying potholes. Or the road or bridge may even be washed out. Water is strong. It can carry your car or truck away. Just six inches of moving water can knock you down, and one foot of moving water can sweep your vehicle away.
Your car or truck is not a boat.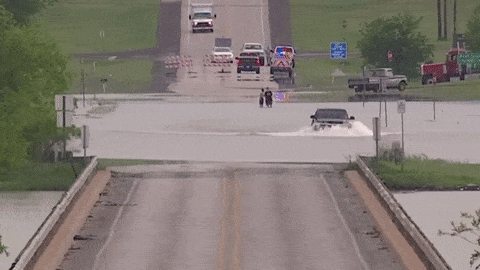 More rain is expected late Thursday night into Friday.
Pretty warm for February this week:

I don't think snow chances are over for the year — far from it — but I don't see anything snowy on the horizon.
Be safe, y'all. It could happen to you. I don't know you and I'm tweeting and writing this for you because you are valuable and loved. Yes, even you, tough guy.
---