For the first half of this forecast, you will once again read the words "rain," "muggy," and "warm" ("thunderstorm" is also now in there, more details on that risk below!). However, bear with me for just a little bit, because we will finally have some upcoming changes in the weather at the very end of the week!
Today
The clouds, rain, and unseasonably warm temperatures are still deciding to stick around with a high temperature of 71°F. The chance of rain is at 100%, with anywhere from half an inch to three quarters of an inch of rain possible according to the NWS in Nashville.
Severe thunderstorms are also a possibility, the Storm Prediction Center has placed us in a marginal risk (slight risk for the NW part of the city), the timing in the late afternoon through the evening hours. A threat for tornadoes does exist; however, it is very low. As the SPC puts it, a few supercells may develop, but "seasonably modest low-level winds and mid-level lapse rates may curtail a more robust tornado and severe threat."
Basically, a tornado is unlikely, but it is something we will keep an eye on. The primary hazards we are looking at are straight line winds and heavy rainfall, which poses the risk for minor flooding.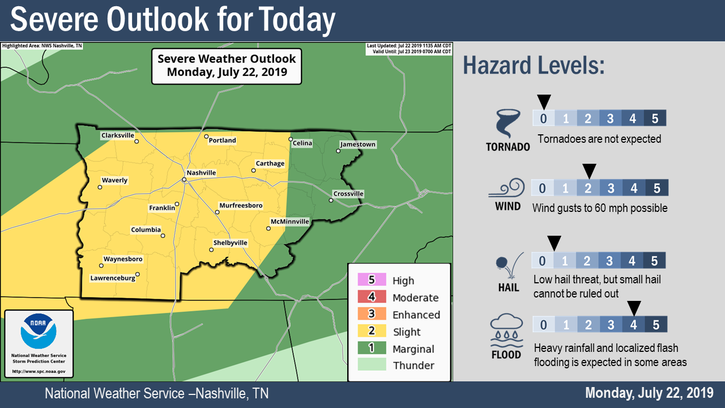 Thursday
We are looking at yet another warm and rainy day. The temperature is expected to warm up even more, bringing our high temperatures up into the mid-70s. The chance of rain is low in the morning and early afternoon, but rain is likely later in the day and into nighttime hours, so don't forget an umbrella and your other rain gear (which are definitely essentials here in the South!).
Thunderstorms are also a possibility, though we are not expecting anything severe. A cold front will push through Thursday night, dropping temperatures into the low 30s.
Friday
Today is the day we will break the dreary, muggy trend we have had all week – hopefully for most, this will be refreshing! The rain and clouds will finally move out and the sun will move back in, but there is a catch: a cold air mass will also take residence.
This cold air will drop the high temperature to 40°F.
Friday night, temperatures will fall below freezing as the low hangs in the mid-20s, so be sure to bundle up!
But, at least some sun: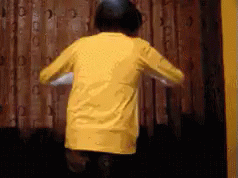 Weekend Outlook
We can expect a chilly weekend as temperatures range from the mid-40s on Saturday to about 50°F on Sunday. As of right now, it looks like the rain may remake an appearance on Sunday, so enjoy the sunshine that Friday and Saturday will bring!