First week of February so let's talk rain, humidity, and even thunderstorms.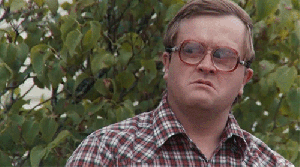 We get spring-time rain and storms in February. Leaf through weather history books, we've had tornado outbreaks in February. February is also our snowiest month, or at least it is when the Dry Air Monster is away drinking on a beach cabana or something.
Instead of frigid temps and a low water content dustings like last week, this week we're getting high temps of:
67° today, 64° Monday, 63° Tuesday, 69° Wednesday, 71° Thursday, then finally after another splash of rain Friday, a cold front ushers in north winds, and there's even a nod to a slight no-consequence mostly-joking snow shower late Friday night/early Saturday morning: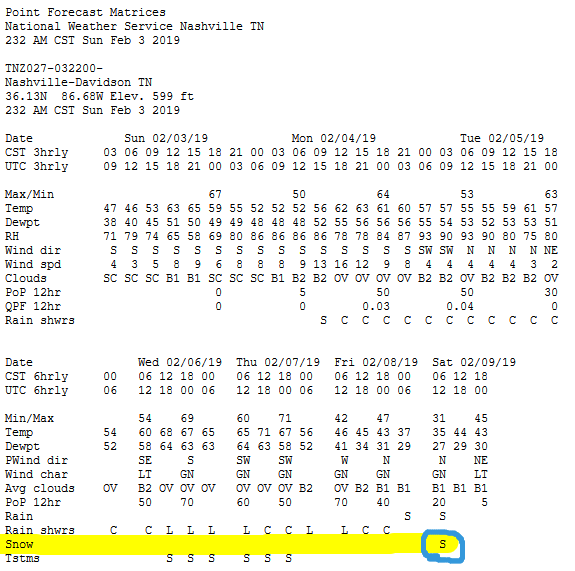 That "S" from NWS-Nashville means "slight" which is weather code for LOL we don't really think so but we're Scientists and we confront all data and uncertainties.
Notice this post doesn't have "Snow" in the title. You gotta earn it, mysterious/missing snow machine.
Other "S" adjectives come to my mind.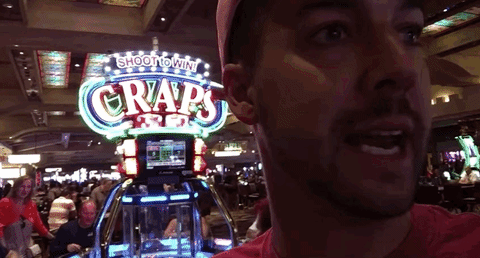 More about the sNOw below.
Wet Week
Rain chances increase Monday but probably only a passing, weak shower or two. System looks weak and disorganized, no more than a 0.05″ to maybe 0.1″ expected. That's not enough to cause rain outs and but you'll probably want your umbrella or at least your grandma will. NAM3 swings most of the rain through Monday morning, Euro thinks closer to lunch.
More showers hanging around this warm and increasingly humid airmass Tuesday. Have an umbrella but not expecting anything heavy.
Wednesday & Thursday will be bigger weather days. NWS-Nashville:
A much stronger, more progressive system will bring heavier rain and perhaps even a few storms to the mid state from Wednesday through Thursday night . . .
Severe Storms? Meh. Dewpoints will soar into the low/mid 60°s – by the way those some sweaty dewps – providing building blocks for storms, but for severe weather you need more than that.
Convective Available Potential Energy (CAPE) — needed for bad storms — looks meager on the models. Most CAPE is west and NW of us.
The Storm Prediction Center, commenting on severe weather chances, concludes "predictability too low":
Uncertainty remains regarding moisture/buoyancy profiles over parts of the southern Plains states on Wednesday and subsequently in areas downstream over the Ozark Plateau and MS Valley. In summary, will continue to highlight predictability too low for Wednesday-Thursday (days 4-5).
So, maybe just a few common thunderstorms, not a big deal. But check back later to see if some uncertainty resolves.
My alarm level is meh.
The rain, tho. WPC thinks we'll see about 1.5″ total Monday through Friday morning: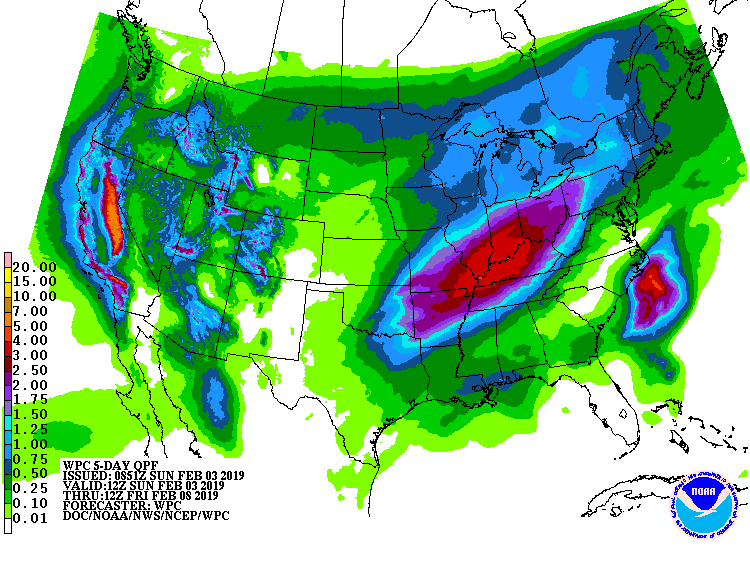 Most of this falling Wednesday. Latest run of the Euro thinks rain may slow down or stop Thursday, but it's a really close call and I would not draw a conclusion about that.
Another rainy day Friday, about 0.5″ or so as a cold front races across Tennessee, scooping up remaining rain, before scrubbing clouds and clearing and cooling us for the weekend.
The GFS model thinks rain will be slow to come through Friday night, and we get close to freezing, and that rain will transition from rain to snow briefly late Friday night/early Saturday morning . . .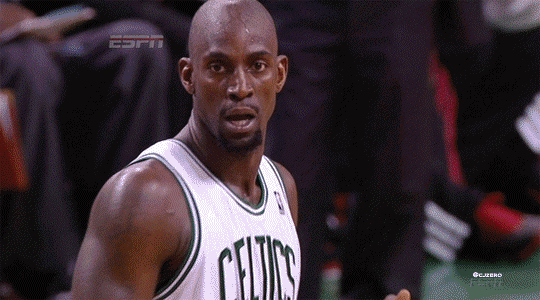 . . . but the Euro is not participating in this nonsense and neither are we. I point it out because we don't hide data from you.
That snow chance is "slight" because it's in a major model, the GFS, that's in a major slump and isn't that good to begin with, attempting to decipher one of the most complex weather phenomenon in Middle Tennessee. And it's making the most common "it may snow" mistake here — a cold front catching departing warm-weather rain.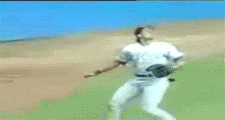 Next weekend looks fine, with cooler temps but nothing too cold.
Another system pops up late next weekend into to Monday. Looks like a rainmaker but don't quote us on that, one week away is model voodoo land.
---