Isolated Showers Today
Aside from the few isolated showers, we had this morning, today is shaping up to be a great first day of February in middle Tennessee! Our afternoon high temperature is expected to be 53º, which is close to average for the first day of February.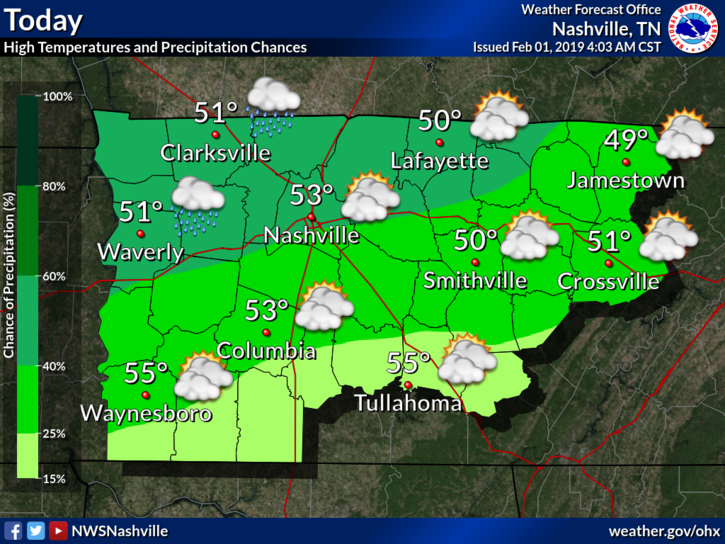 A couple of showers from this morning were still on radar as of 11 AM. They should clear by mid-day, as the HRRR shows below: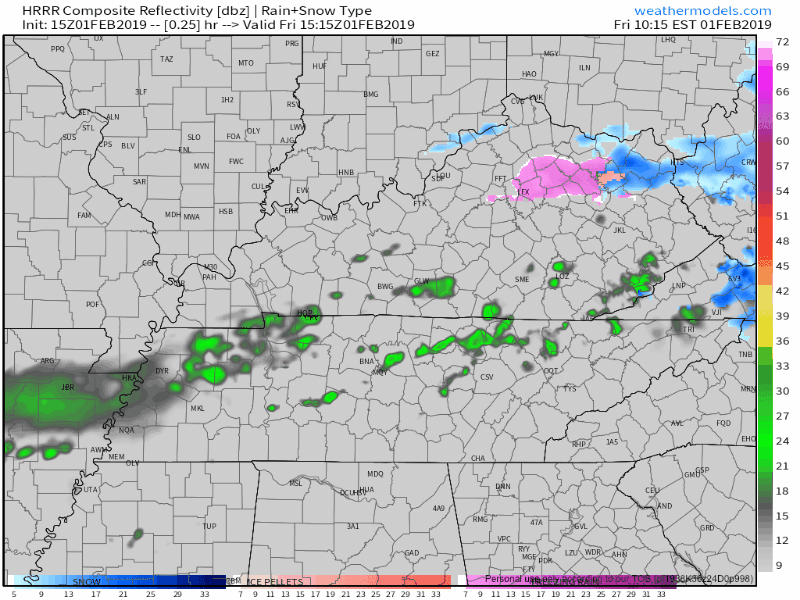 This Weekend

This weekend looks awesome! It is a much-needed break from what we have been dealing with for the past several days.
Expect to wake up to mid-30ºs tomorrow morning, giving way to 60º (!!) by tomorrow afternoon. Sunday will reach the low to mid-60ºs on Sunday. From there on out, our low temperatures look to be 10-15º above average through the start of next work week.
Get out and ENJOY IT!!
Wet Week Ahead
Next week looks wet. No question about it. Here is what NWS Nashville had to say about it in their morning forecast discussion.
"In the extended forecast, [the] Subtropical jet to become active and will couple with several fropas through the period. Surface energy will generally stay confined to our north as heights stay elevated. This will equate to wet mild and unsettled conditions through the bulk of the extended. Despite the wet extended, qpf totals through next Thursday only look to be between one half inch and 1 and one quarter of an inch."
No wintry weather concerns though. Temperatures will fluctuate between the 40ºs and 60ºs through the duration of the week.
We're many days away from the middle of the next work week, so forecasts may change as we get closer. So, stay tuned here and @NashSevereWx on Twitter with further updates!
---