Windy today. High 62°.
Yesterday afternoon, a Winter Weather Advisory was issued for tonight/early Tuesday morning. Winter Weather Advisories require snowfall of at least 1″.
Last night, most models trended toward less snow. NAM3, HRRR, even the GFS joined the "less snow" trend advertised by the Euro model all weekend.
Overnight, NWS-Nashville issued two statements, one cancelling our Winter Weather Advisory …

… and another issuing a this Special Weather Statement titled "Accumulating Snowfall Up to An Inch Possible Monday Night into Tuesday Morning":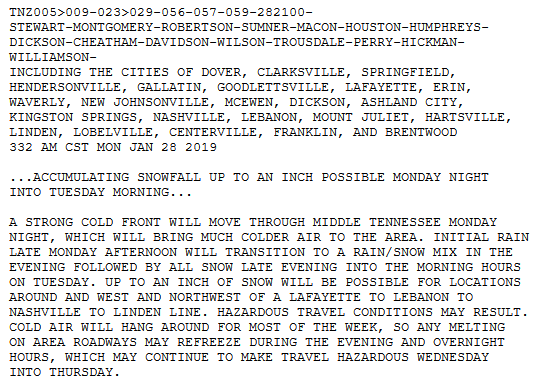 Timing from NWS-Nashville
9 PM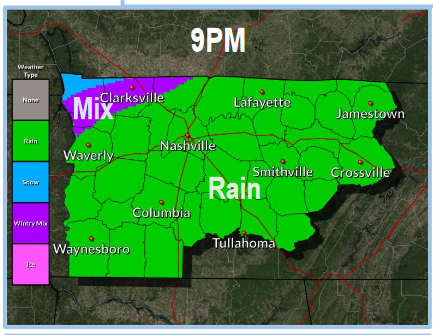 Midnight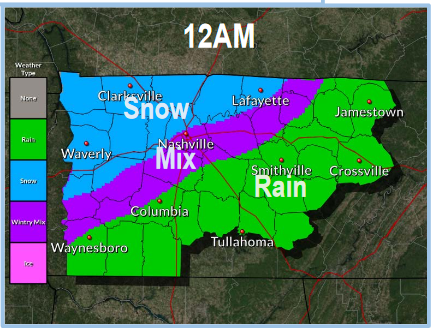 3 AM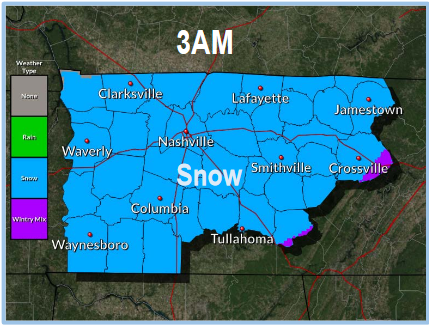 Totals
NWS-Nashville: 0″ to 1″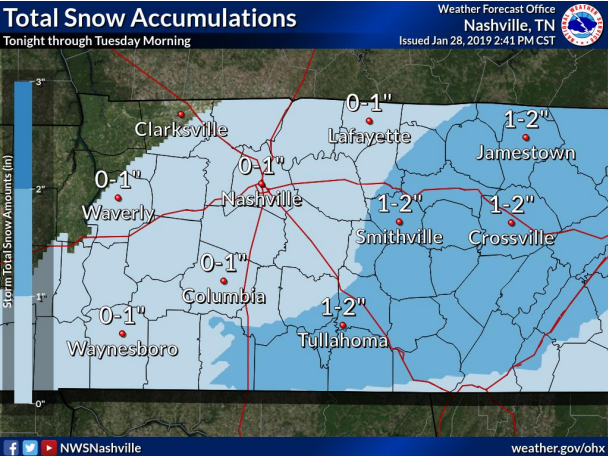 HRRR, nothing to a dusting: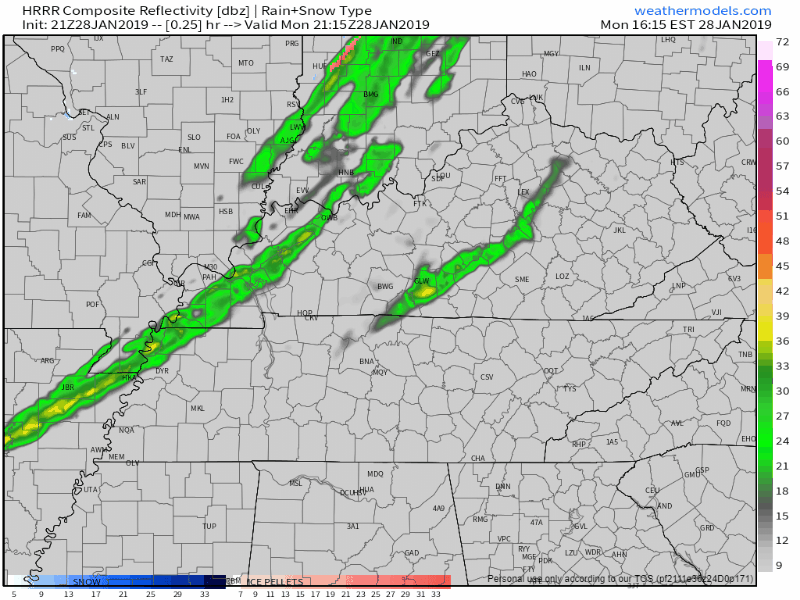 NAM3, same thing, mostly wet roads, very little/no snow: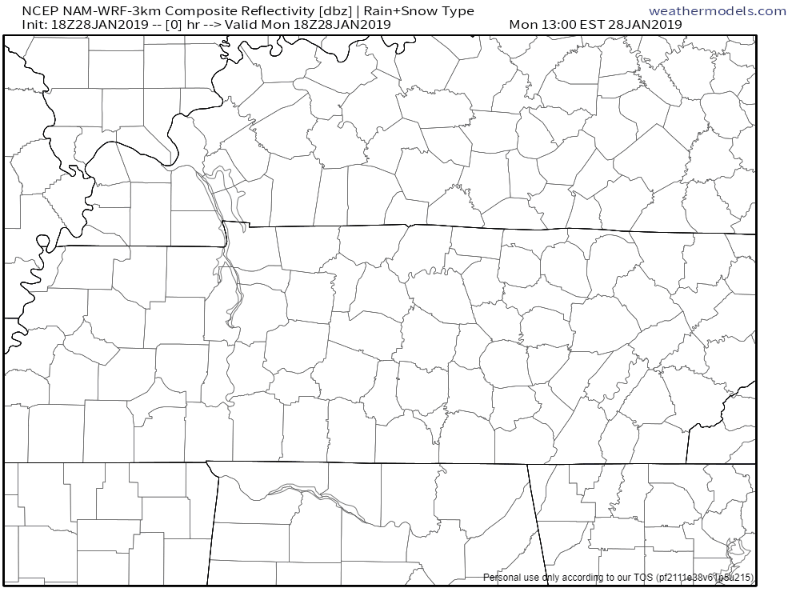 The Euro, which thought 3″ last Friday, then gradually backed off that solution (and was the first to do so) this weekend, today says the same thing as the models above. Rain, very little/no snow.
Even the goofy GEFS agrees, with about one-third of an inch.
The SREF is the outlier, coming in at just under 2″.
My Sled Index: I never went looking for it. I have no plans to find it.
There Still May Be Impacts
Temps will crash into the upper 20°s after midnight and fall through the mid 20°s in the wee hours of Tuesday morning. Anything wet should freeze. Bridges and overpasses freeze first.
The key to freezing will be how much precip we get. NWS-Nashville:
Forecasts have been consistent with the snow possibility, but the latest guidance shows the atmosphere drying out faster as the front passes.
With just a little rain, gusty winds, and time for the water to runoff, there may be little/no travel impacts here. Routes vary, roads runoff differently, so "how bad will roads be?" — there is no one answer to this.
This event will be different from the last two rain-freeze events this month because with this one, we'll get colder, faster, and we'll stay below freezing much longer.
Very Cold Temps Ahead
Check out NWS-Nashville's morning low temps:

Wind chills will be even worse.
That snow chance Thursday night / Friday morning looks meh. Only minor accumulation possible. Shortly after sunrise Friday, south temps will help pump the high temp well above freezing, melting anything that falls. Thus any impacts would be confined to the AM commute. Assuming anything happens at all.
Check back on Twitter @NashSevereWx for updates and forecast changes.
---