It'll be almost 60° Monday afternoon. Windy.
Monday night, warm southwest winds will turn west, then northwest, blowing in arctic air.
And with that, precip. More about this below.
Monday night after midnight, temps will nosedive below freezing, falling to 22° around sunrise. Anything wet will freeze in the early hours of Tuesday morning.
The wind chill will bottom out around 10° Tuesday morning.
By Tuesday noon, only 27°. We may get close to freezing briefly Tuesday afternoon, but probably not. Tuesday will be cloudy. Expect little/no melting. Wind chills below 20° all day.
By sunset Tuesday, temps will recede back into the 20°s, and more frigid air will pour into Middle Tennessee, dropping Wednesday morning's low to 18°, with single digit wind chills, and an afternoon high only 24°. Wednesday and Thursday mornings will be the coldest of winter so far. Especially Thursday morning: 9°.
Protect vulnerable pipes. Plan to shelter pets.
Winter Weather Advisory
This afternoon, NWS-Nashville issued a Winter Weather Advisory for much of Middle Tennessee, including Nashville and Williamson County.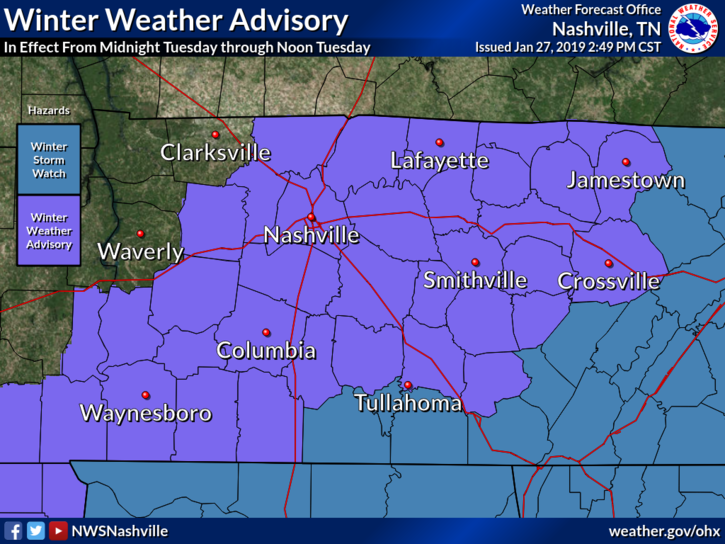 The Advisory begins at midnight Monday night. It ends noon Tuesday. From the advisory text:
Hazardous travel is expected, especially during the morning commute Tuesday as snow combined with cold temperatures will make roads slick, especially on secondary roads.
Details
The event begins Monday around 9 PM as rain.
Around midnight, rain should mix with snow. All snow after midnight.
Initial flakes will melt, but temps will rapidly drop and freeze liquid quickly.
Precip/Snow should end before/around sunrise Tuesday.
This sequence, and snowfall totals, as usual, remain uncertain.
NWS-Nashville's snowfall forecast for Nashville and Williamson County is 1″ to 2″.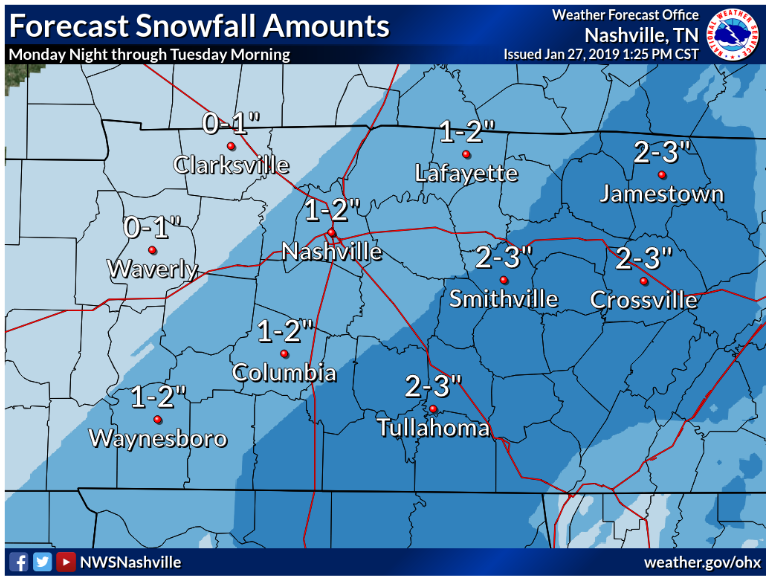 Forecasts aren't promises. Snowfall amounts depend on the overlapping of precip and arctic air.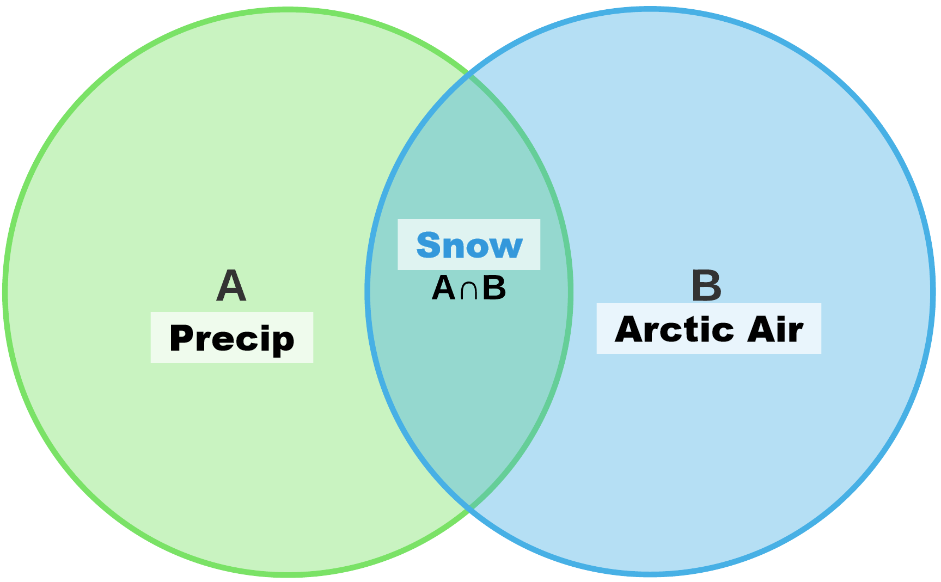 Models disagree on how much A will overlap B.
There's one chance in five we get between nothing and a dusting. The Euro model is trending this way (more about this below).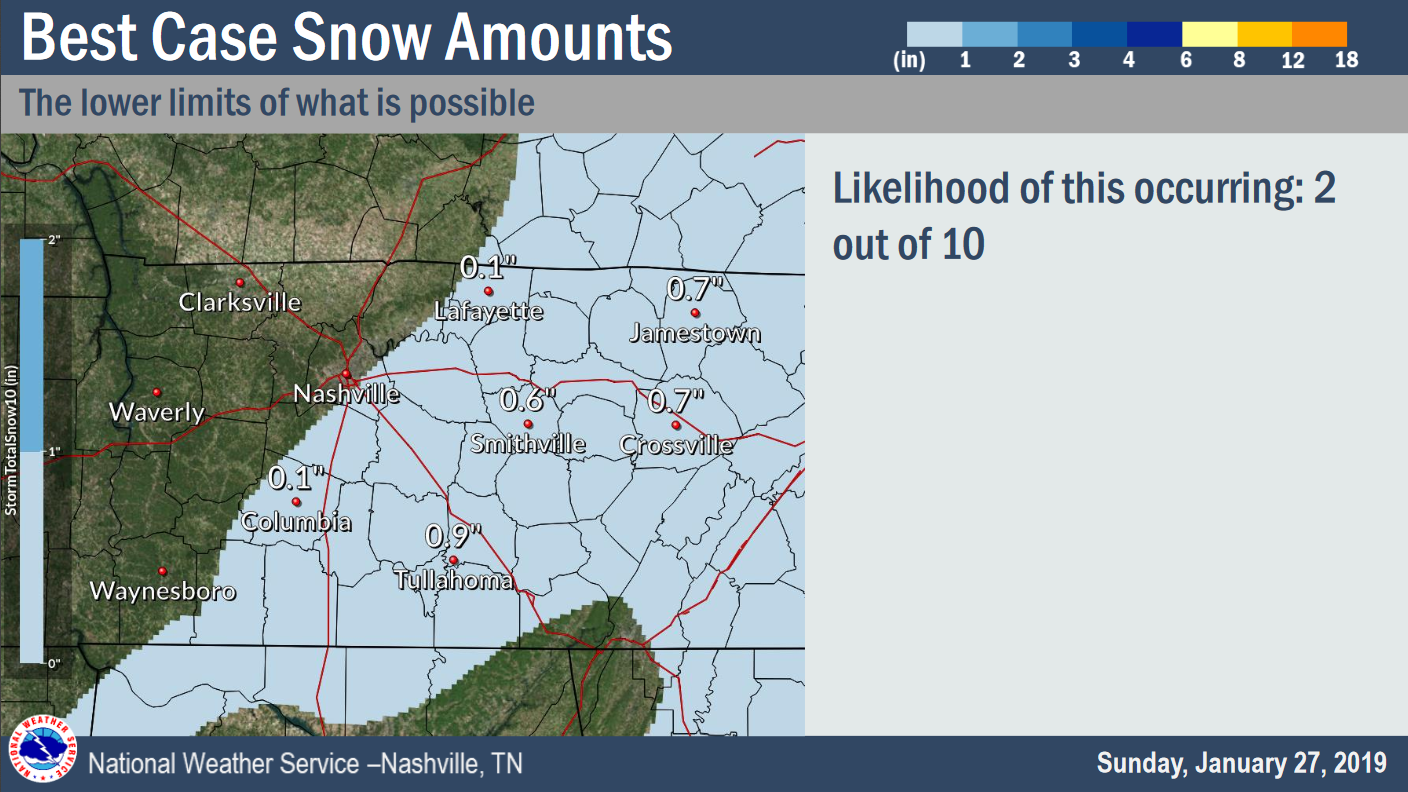 If arctic air races in early, the system will overperform, and we would land 2″ to 3″. This is least likely: 10%.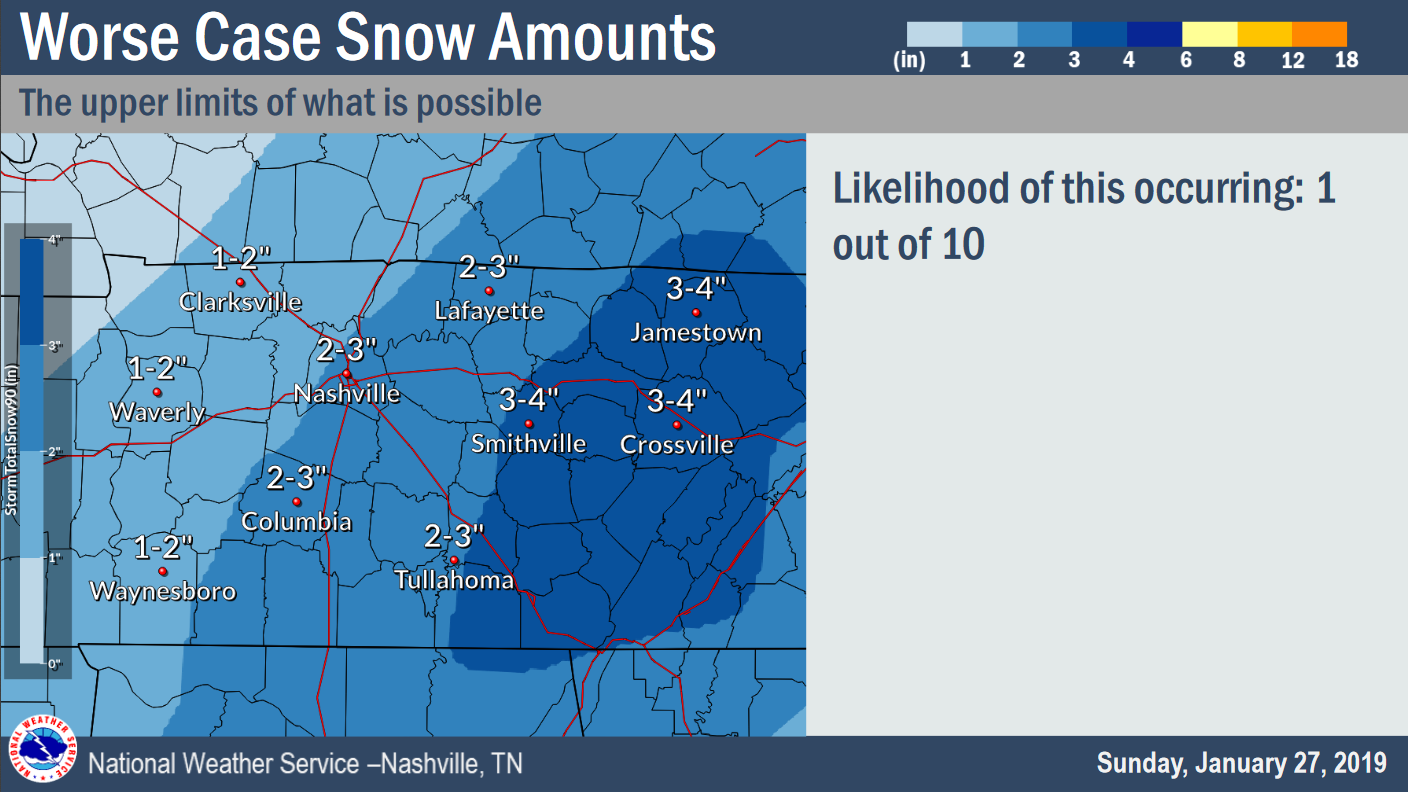 Even if we get shut out from snow, and it's mostly rain, temps will crash after midnight and whatever is wet should quickly freeze.
Four Weather Models
What follows is a fair sampling of the data, and the reason the range is from 0″/dusting to 3″.
18z HRRR is now in range and sure enough, it loves the above forecast: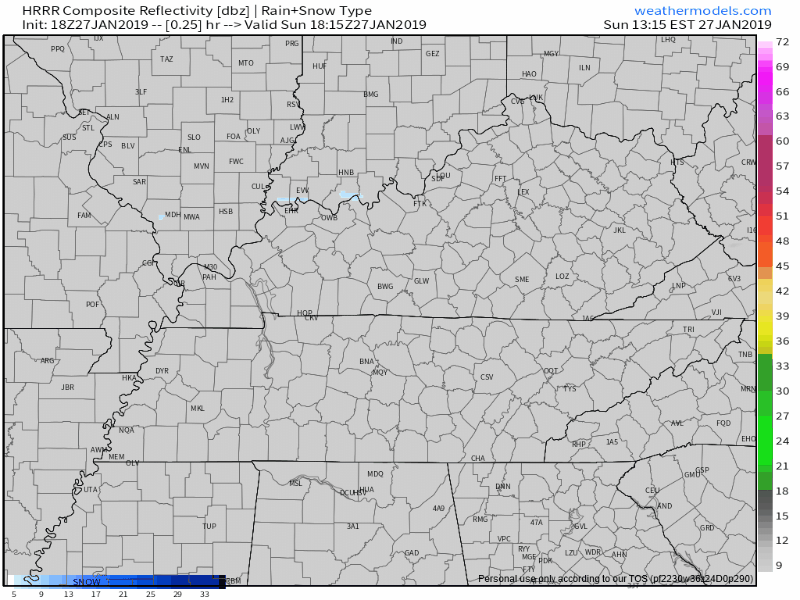 That's about an inch or so.
18z NAM3 has a similar idea.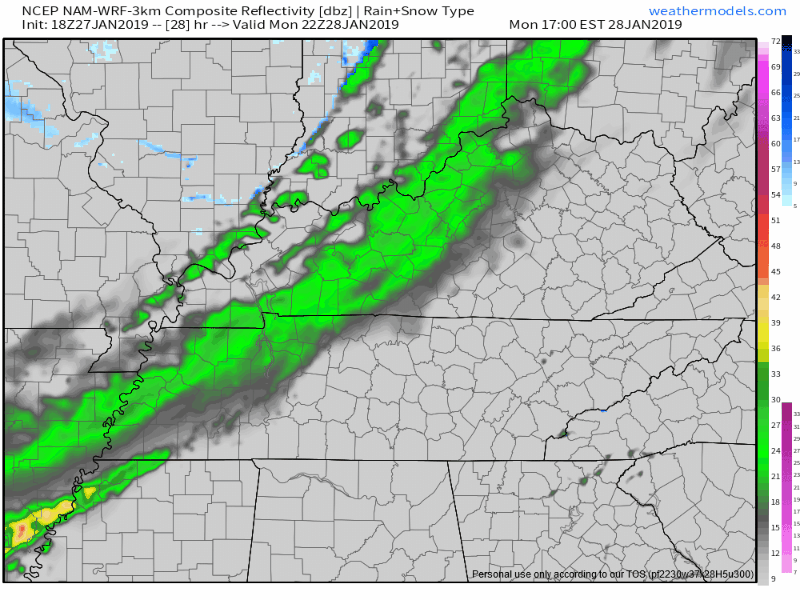 Like the HRRR model, this is about 1″.
12z Euro has no snow at all, just rain, freezing temps arriving after the rain, potentially causing slick spots early Tuesday morning on bridges and overpasses. Do not discount this possibility.
15z SREF, which has a NAM bias, still thinks 3″.

Thursday's high is 33°, Friday's high 44°, and the Father & Son Bowl Saturday may hit 50°.
There's a chance of more snow very early Friday morning, with impacts likely limited by temps rising above freezing by mid-morning.
Check back on Twitter @NashSevereWx for updates and forecast changes tonight and tomorrow. Watch your fave local TV meteorologist tonight.
---