Warming Up Before Rain Tomorrow
We are probably all sick of the rain we have had the past several weeks, so get out and enjoy today because more is on the way for the weekend.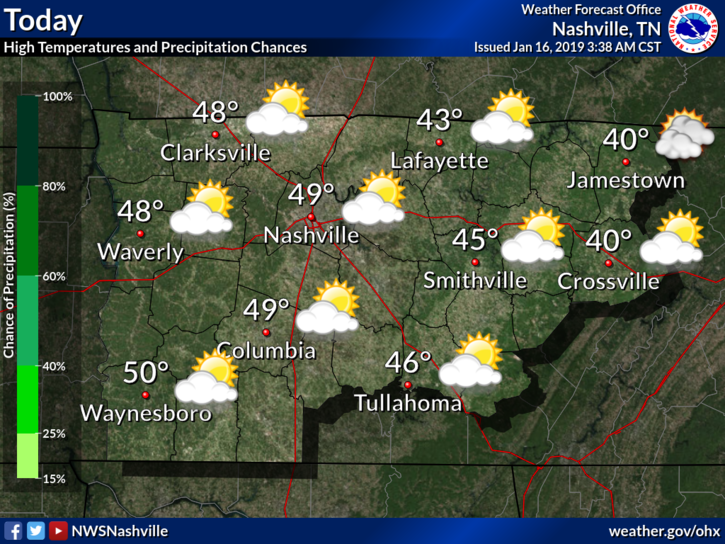 For today, though, our weather is being dominated by an area of high pressure off to our south. Clouds are being stubborn today, which will likely keep temps in the 40s.
Clouds will begin to build further near sunset with a chance of rain introduced overnight. The low is expected to be in the middle 30s, so any winter weather threat is limited.
Light rain will spread across the area tomorrow with temperatures reaching the low 50s. Said rain will exit after sunset tomorrow and into Friday morning. Rainfall totals tomorrow will be light, generally in the quarter inch range.
Friday
ENJOY IT! Friday will be our last nice day for a while with mostly clear skies and temperatures in the low 50s.
Storms and Rain on Saturday
A warm front will shoot up from the south early Saturday morning before the initial line of showers and storms arrive on Saturday. With that, rain and even a few thunderstorms will be possible through the day on Saturday as the surface-low-pressure system inches closer to middle Tennessee.
Here is the GFS's depiction of that: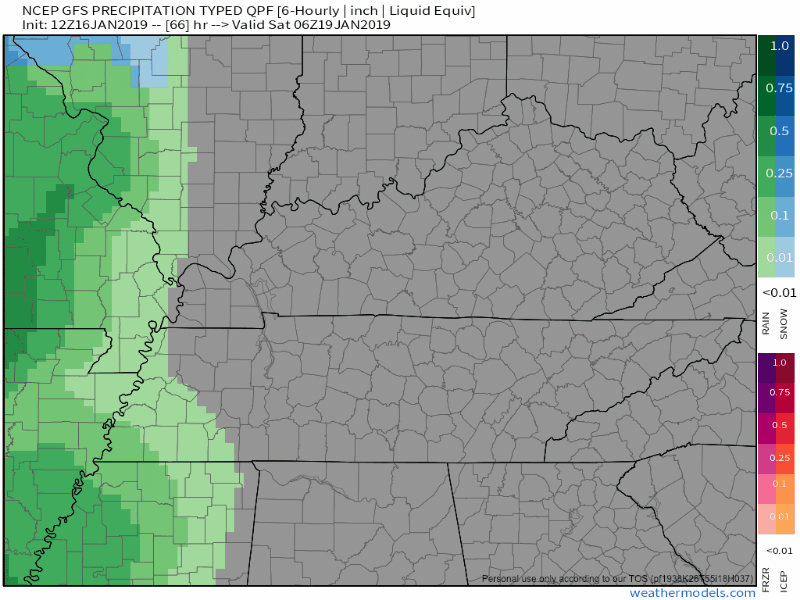 QPF has rain totals ranging from 2 to 3 inches in the Nashville area. Our soil moisture content is already high for this time of year, so we may have to watch for a flood threat in addition to the storms.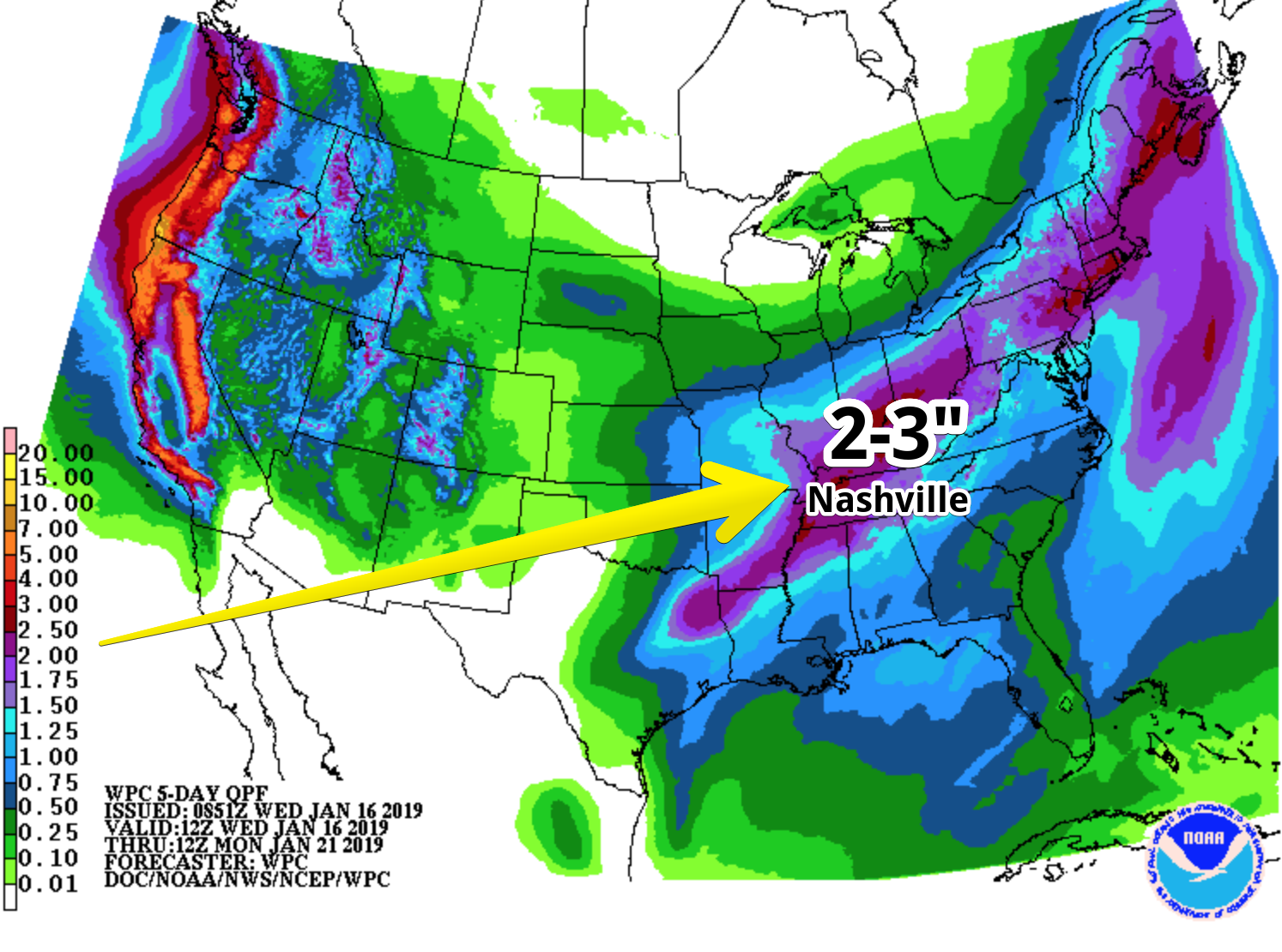 Here Comes the Cold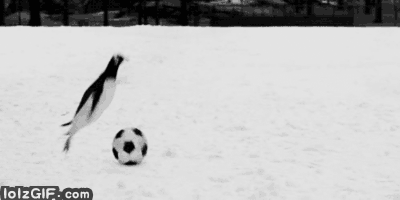 The low-pressure system will shift off to our east Saturday night, sending an Arctic cold front through in its wake.
Temperatures Sunday morning will plummet into the 20s and 30s. There is still uncertainty in how much moisture will be available once the cold front passes through. Here is NWS Nashville's breakdown of the model runs from this morning.
The 00Z ECMWF continues its trend of having a stronger trough axis and thus more [precipitation], while the 00Z GFS also remains steadfast with its weaker upper trough and thus less [precipitation]. Model consensus and most likely snowfall scenario remains in the dusting to 1 inch range, and will keep with those amounts for the forecast.
What we do know is the model guidance has all of the precipitation out of Nashville by Sunday afternoon. Those temperatures though, phew! NWS has a high near 33° with a north-northwest wind at 10 to 15 mph, with gusts as high as 25 mph.
Monday morning's lows are expected to be in the teens.
Check back here for more updates on this weekend!
---