A very light shower is possible today, but probably not. More likely mostly cloudy, temps in the upper 40°s. Those high temps are normal for January 13.
HRRR model illustrates showers wandering across Middle Tennessee: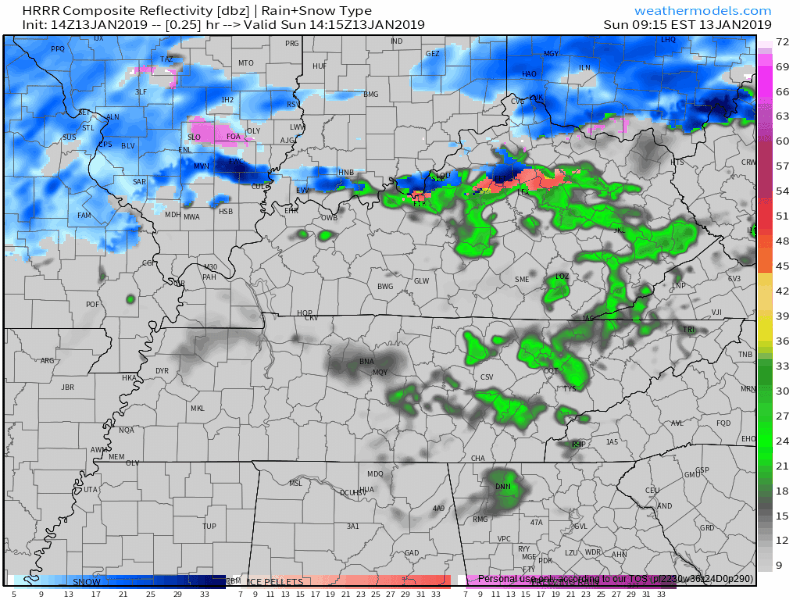 Meh. Rain totals only a few hundredths of an inch, if anything at all.
Monday looks cloudy and dreary, but rain-free. Colder, too. North winds dropping wind chills near freezing most of the day.
Tuesday morning will be the coldest of the week, low 29°, but winds relax enough to declaw wind chills. The sun will come out, and winds will shift south/southwest to deliver warmer temps later this week.
Warmup, Then Rain

Above-normal temps in January usually mean you can reach into a bag in a few days and pull out Rain, maybe Storms, sometimes even Rain-then-Snow.
So what about this time?
Rain. For sure. ETA as early as Thursday night. Most likely raining pretty hard Friday night into Saturday, but as usual ETAs are always fuzzy at this range. NWS-Nashville commented this forecast is:
extremely complicated and very uncertain due to the lack of consistency in recent global model runs.
As usual. The GFS model thinks all this rain is coming Thursday-Friday instead of Friday-Saturday (which is what the Euro thinks).
Should be a lot of rain, maybe 1.5″ to 2″ total.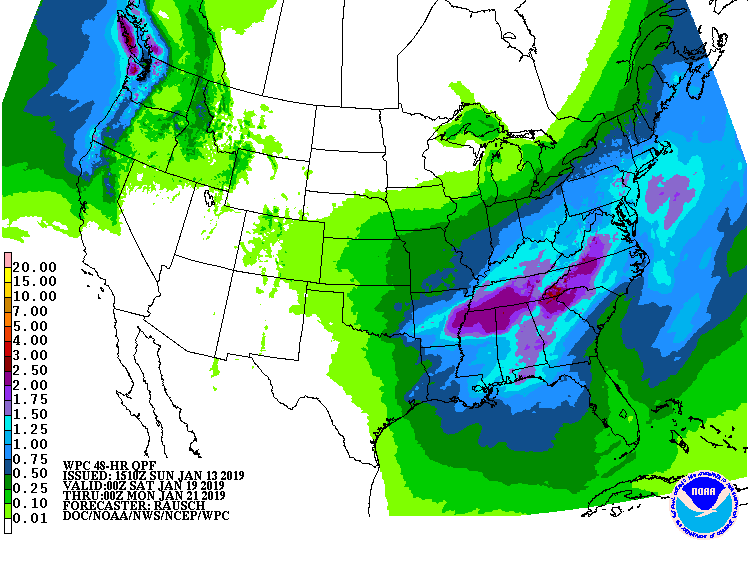 Even at half that amount, it's a washout.
Storms. Not ready to totally rule out storms, but I don't see any evidence to say more about that. Probably just rain, alot of rain.
Rain-Then-Snow. Really y'all, there's nothing reliable so far about whether that rain will turn to snow.  NWS-Nashville's forecast discussion (written by forecasters working for free):

Unfortunately, the GFS model and Euro model are about as different as can be with timing and rainfall amounts, with the 00Z Euro run much slower than the GFS as well as its own previous runs – although this may be due to the typical Euro bias of ejecting troughs out of the southwest continental US too slowly. Nevertheless, making a probability of precipitation forecast for the end of the current forecast period is quite difficult, as is determining whether we could see any wintry mischief.
To review, the two models we use for this inspire no forecast confidence. The Euro is exhibiting a known bias, which inspires no confidence in its accuracy. Meanwhile, the GFS verification scores are among the worst, meaning it's in a slump despite already being a pretty average weather model.
For what little it's worth, the Euro ensemble model runs have less than 20% probability of 1″ of snow falling late Saturday night after the Friday/Saturday rain ends next weekend. It shows rain Saturday, with a low chance of snow falling just as rain departs. This is common weather model #snowfail; even though the model shows rain turning to snow just before all precip exits to our east, what usually (not always) happens is that cold-enough-for-snow air does not getting to us fast enough. And even if it snowed, it would splat and melt; the ground will be wet and warm. The air cools way faster than the ground.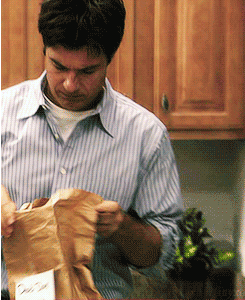 ---