Here Comes the Moisture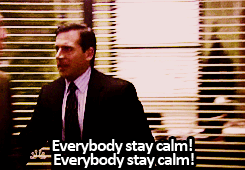 Clouds will be on the increase today in advance of our next weather maker that will begin to move in this evening as an upper level low begins to pass to our north. Expect our afternoon highs to reach the mid-40s as the cloud deck advances from west to east.
Here is the HRRR simulation of the clouds rolling in today on IR satellite: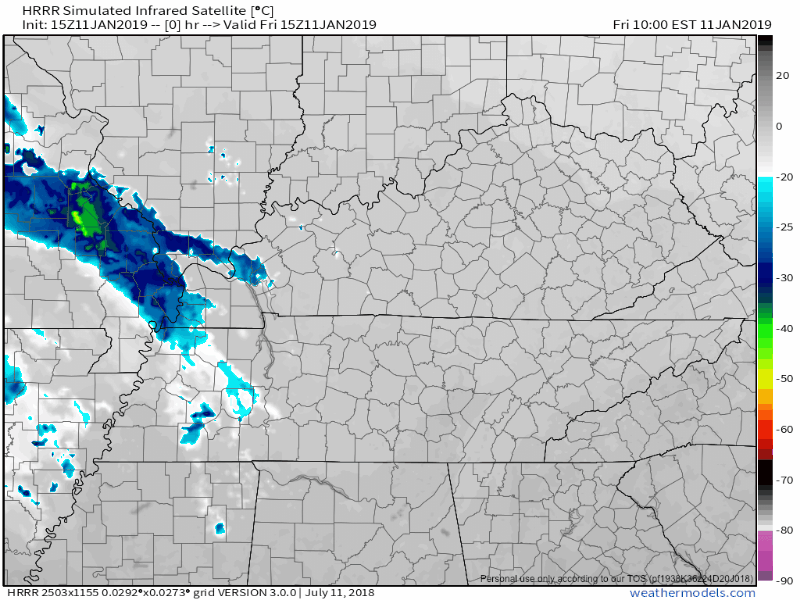 The low-pressure center will be taking a more northerly track than what we have been expecting the past couple of days, severely limiting our winter weather chances here in Nashville.
Here was the exact wording from NWS Nashville this morning:
"This [direction] will keep the higher precip chances along and north of I-40, especially early Saturday morning. This evening, temperatures will fall ahead of the low, however winds look to become more southerly and pick up speed by sunrise Saturday, which will keep temperatures hovering just above freezing and/or climb slightly overnight. This looks to limit the potential for snow across the area, but can not completely rule out snow or even some sleet mixing in before temps warm up."
What are the models saying? 
The Euro has no snow or mixed precip in the Nashville vicinity this evening. The GFS has a brief window of opportunity of snow right after sunset. Though it is worth noting, the GFS is one of the models on a warming trend, so take its output with a grain of salt.
The HRRR (seen below) is also not a fan of snow in Nashville. It keeps the rain/snow line north of the Tennessee/Kentucky state line.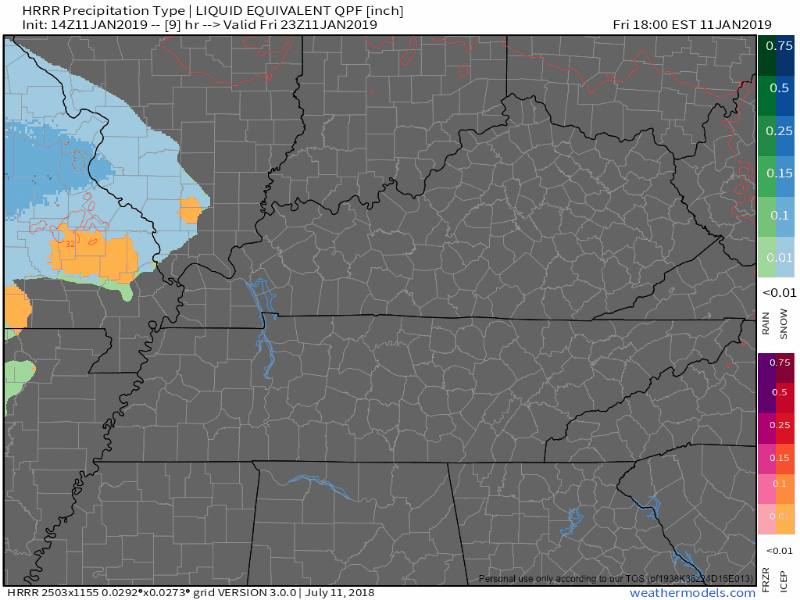 This Weekend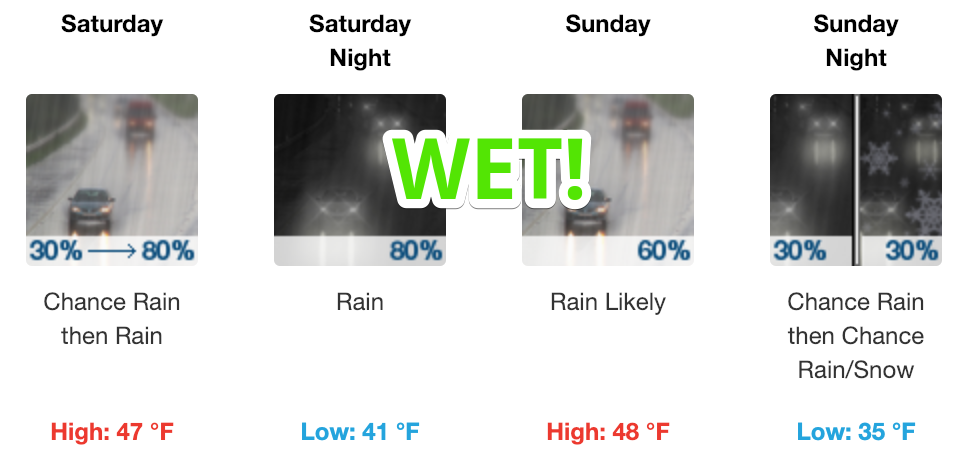 The moisture will hang around through much of the weekend. It is not a total washout but, not the best for outdoor activities.
Temperatures will climb into the mid-40s on Saturday and not go anywhere through the day. Rain will pick up in coverage area during the morning hours and into the afternoon.
Sunday will be a lot like Saturday.
We will have to watch again on Sunday night for some potential mixing after the passage of a cold front. Here is what NWS Nashville has to say about it:
"…cooler temps aloft will move in behind the cold front late Sunday. This may allow for some snow or mixed precip again on the backside of the low, but QPF and moisture in general will be lacking so not expecting any significant amounts Monday morning. Temps should warm up well above freezing late Monday morning, so again there will not be too long of a window for freezing precip as it looks right now for Monday morning."
The Week Ahead
Once we get through this system, we look to be dry through next Friday or so. High temperatures this week will reach the low to mid-50s each day, with morning lows between 35º-40º.
---