Rain should be here Monday.
HRRR model:
NAM3 model: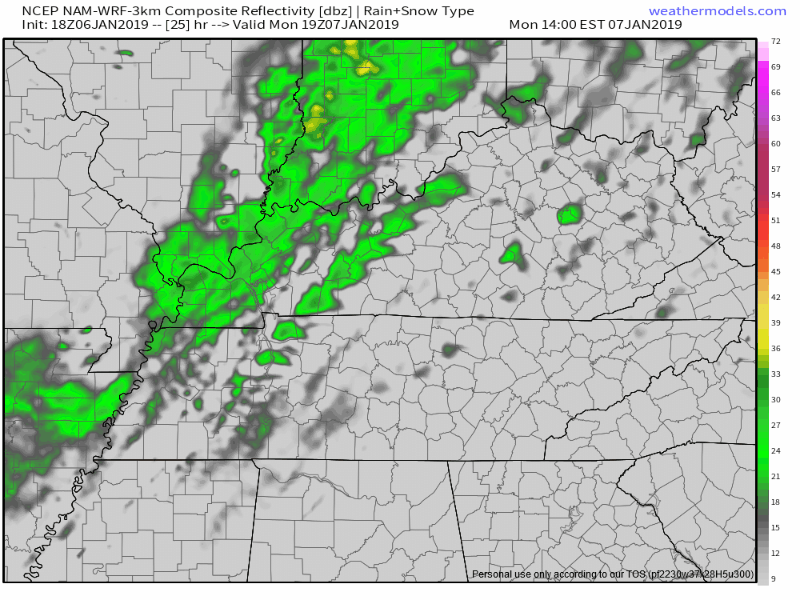 When: Although a few morning showers possible, the main rain event begins around 3-4 PM and should end a few hours later. ETA may need adjustment tomorrow morning, but models today have been consistent with these ETAs and ETDs.
Wait. What? ETD? (Estimated Time of Departure)
How Much: light rain, under 0.10″ total. You probably want an umbrella, but this should not be enough rain to rain anything out unless your field is still soaked from last week.
Storms? No.
Windy? Yes, but not strong enough to tip your 88 lb aunt. Sustained south winds max out around 17 MPH Monday afternoon.
Early week temps will be unusually warm for early January, more than 10° above normal. Highs in low 60°s Monday and Tuesday afternoon thanks to warm south/southwest winds.
Cool Off Wednesday – Friday
Northwest and north winds return, delivering colder air.

Weekend Dry/Rain/Snow Uncertainty
From NWS-Nashville:
There is still a lot of disagreement between the models at the end of the week. The GFS and Canadian [models] want to keep any [precipitation] well south of the area while the Euro [model] still has a stronger system with rain coming into our area Friday night and pulling out by Saturday night. I favored the Euro a little bit and put low chance [of rain] in for the area Friday night and Saturday morning. We will have to keep an eye on temperatures during that time span for the chance of any winter shenanigans on the front end or the back end of the system if the Euro holds true. For now, I kept all precipitation in the form of rain.
Takeaways:
Two models think it won't rain or snow this weekend.
One model, the Euro, thinks it'll rain Friday night into Saturday, and snow may be possible as the rain begins and/or when it ends, but for now the forecasters at NWS-Nashville think if the Euro is "right," precip will be rain, not snow.
Even if snow fell, it would not stick to much/anything.
When Will It Snow?
That's a fair question, but if we have no confidence in a "rain or snow or nothing" forecast in 5 days, be skeptical of any/all forecast well beyond that.
The Euro ensemble data, as well as Climate Prediction Center data, suggests the second half of January will be much colder. The Euro ensemble data shows a rise in precip – maybe even wintry precip – sometime between the 15th to the 21st.  We've seen this before and nothing happened, so…yeah. Stored sleds are under no threat, and Panic Catfish is chill.
We average around 6″ of snow per winter. Mathletes know that doesn't mean we get 6″ every year. Some are 1″, others 11″, and some 6″.  Who knows the future?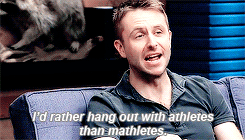 That's fine, as long you understand what an average means.
---