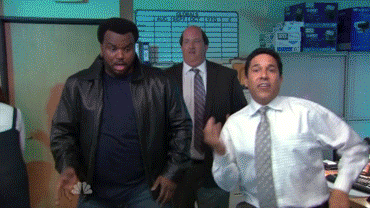 The rain has ended, the clouds are gone and the sun has returned for the weekend! 
We'll see an afternoon high around 58°, unseasonably warm for early January (47° is normal). Once the sun goes down, though, temps will drop into the mid 30°s.
If you plan to take advantage of this dry weather, make sure you bring a sweater along for the ride! Or be a tough guy, that's up to you.
For Sunday, we can expect the same weather, albeit a few degrees warmer. High pressure, which has brought us our clear skies will slide to our south. Wind flow around this high pressure center – seen as the yellow arrow below – will turn our winds to the south, bringing warmer temperatures north. Expect high temps in the low 60°s. 
Watching For A Wet Monday
Another weak cold front is expected to push through Tennessee Monday evening into Tuesday morning. The weak front will bring a wave of energy through, but there likely won't be enough moisture in the air to support heavy rain. We can see on the NAM 12km run below, a line of showers develops to our west, but as it approaches the midstate it breaks up. Only light rain is expected.
High temperature of 60° expected, with an overnight low in the low 50°s.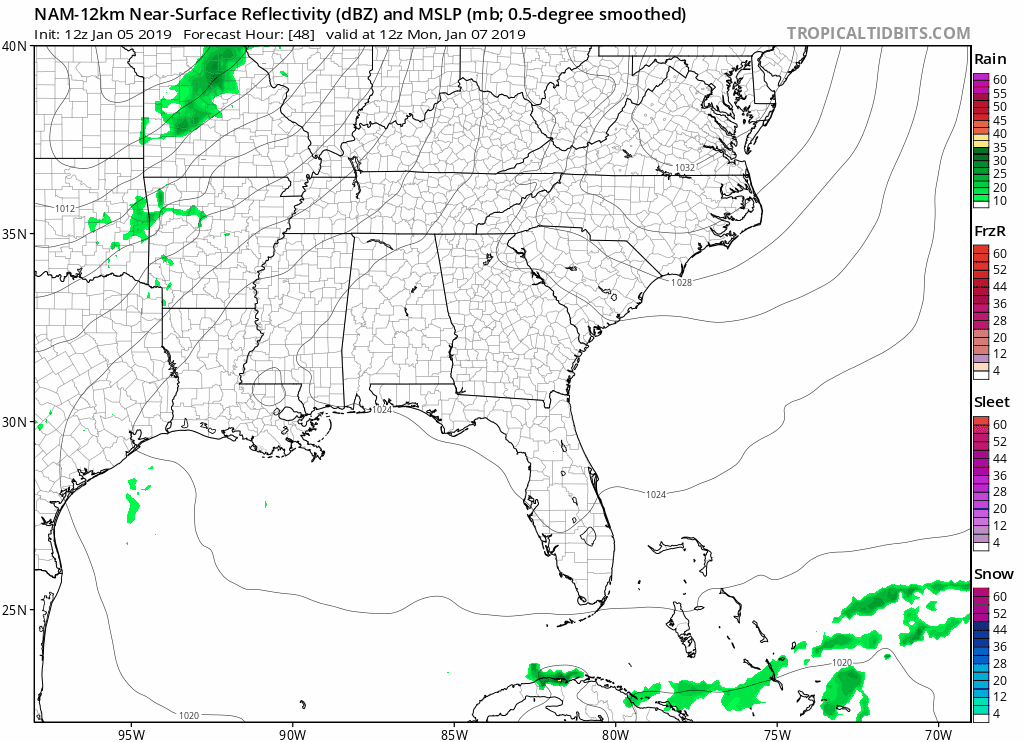 Tuesday Won't Cool Off Until Late
Light rain showers could stick around through Tuesday's early morning hours, but the rain should be gone by afternoon. We'll have a high temp in the low 60°s before the cooler, drier air begins working into Nashville and Williamson County. Overnight temps will drop into the mid 30°s by Wednesday morning.
Rest of the Week
Cooler. Calm weather settles in, with daily morning lows in the mid 20°s and highs in the mid 40°s to finish out the week.
The only precip we expect in the next seven days is the aforementioned light rain Monday into Tuesday morning.
---