Keep and Umbrella on Hand
The forecast high today is 47°.
A few showers were spotted around Nashville this morning, a pre-cursor to what we are expecting this afternoon. Rain will gradually move into Williamson and Davidson Counties from the southwest, encompassing all of the area right around dinner time. Keep an umbrella handy in the meantime. Isolated showers will continue in advance of the main event. HRRR Model illustrates how it may pan out.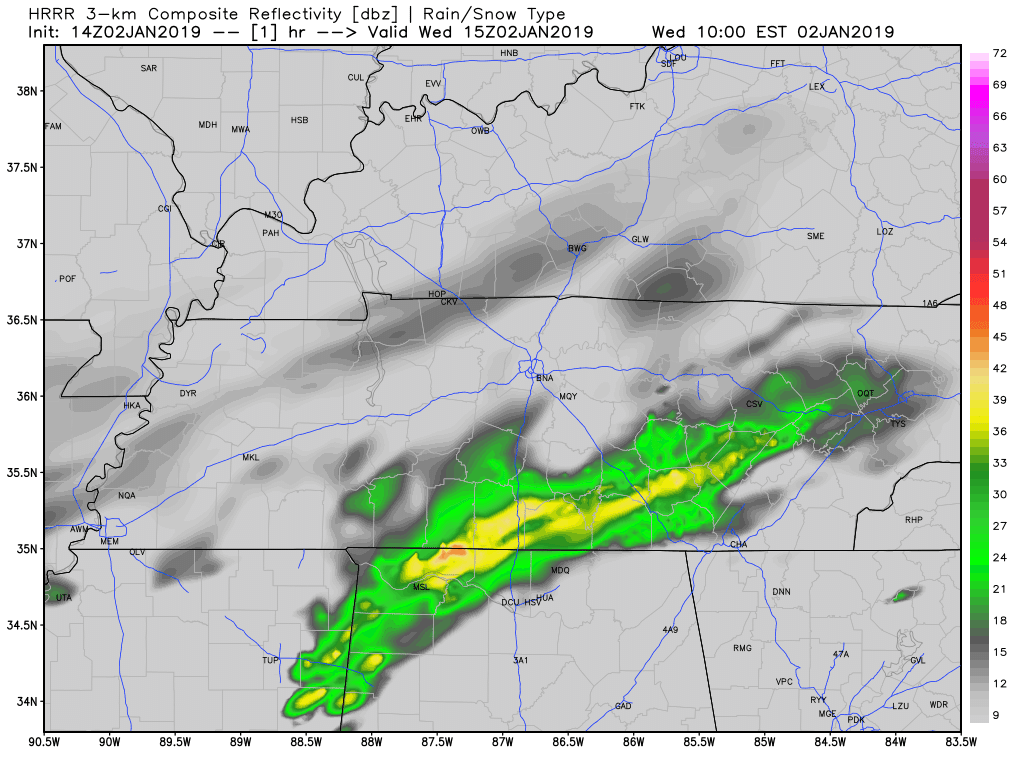 Precipitation totals will remain low through midnight. The HRRR keeps Williamson and Davidson Counties between a quarter and a half of an inch of rain. So, just enough to use the windshield wipers, but no concerns from it.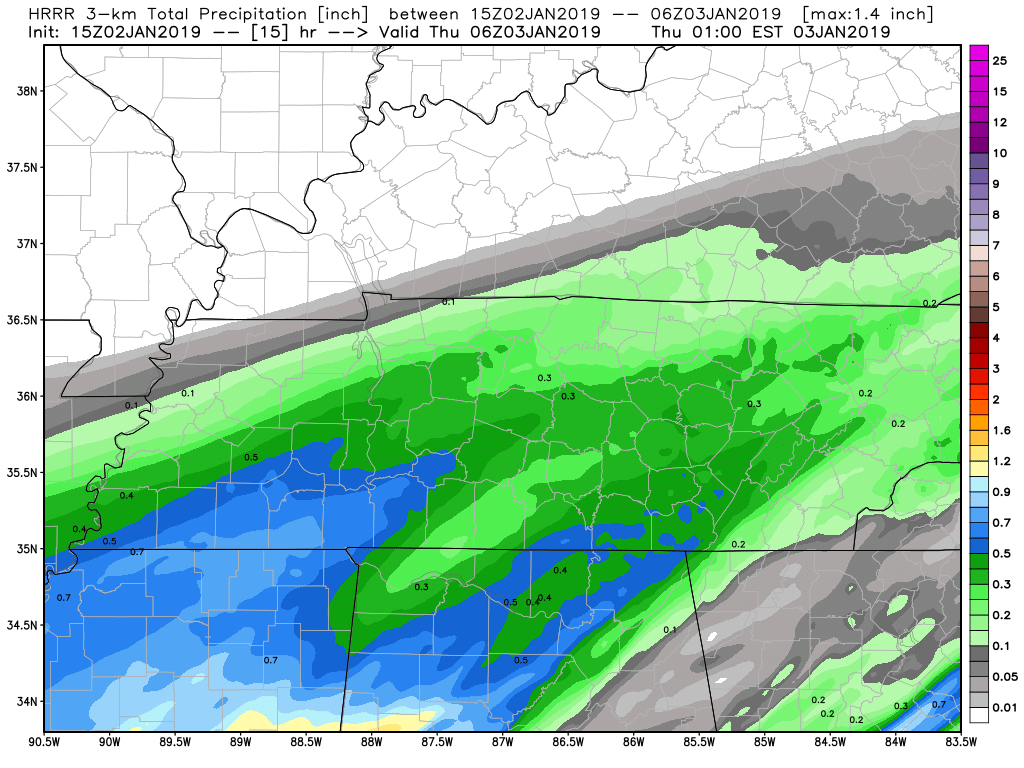 Rain will end by daybreak on Thursday. Overnight lows will be in the upper 30s. Therefore, no wintry weather concerns.
Thursday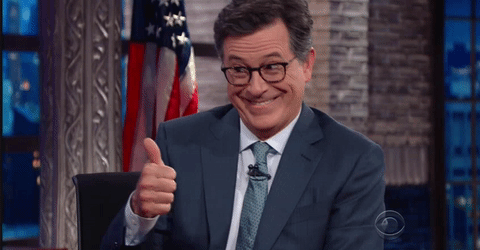 Dry and partly cloudy. High in the upper 40s. No issues. Carry on.
Friday = Today
Friday will be a lot like today. Rain will approach from the southwest as a low-pressure system tracks across Arkansas, Mississippi, and eventually into eastern Tennessee.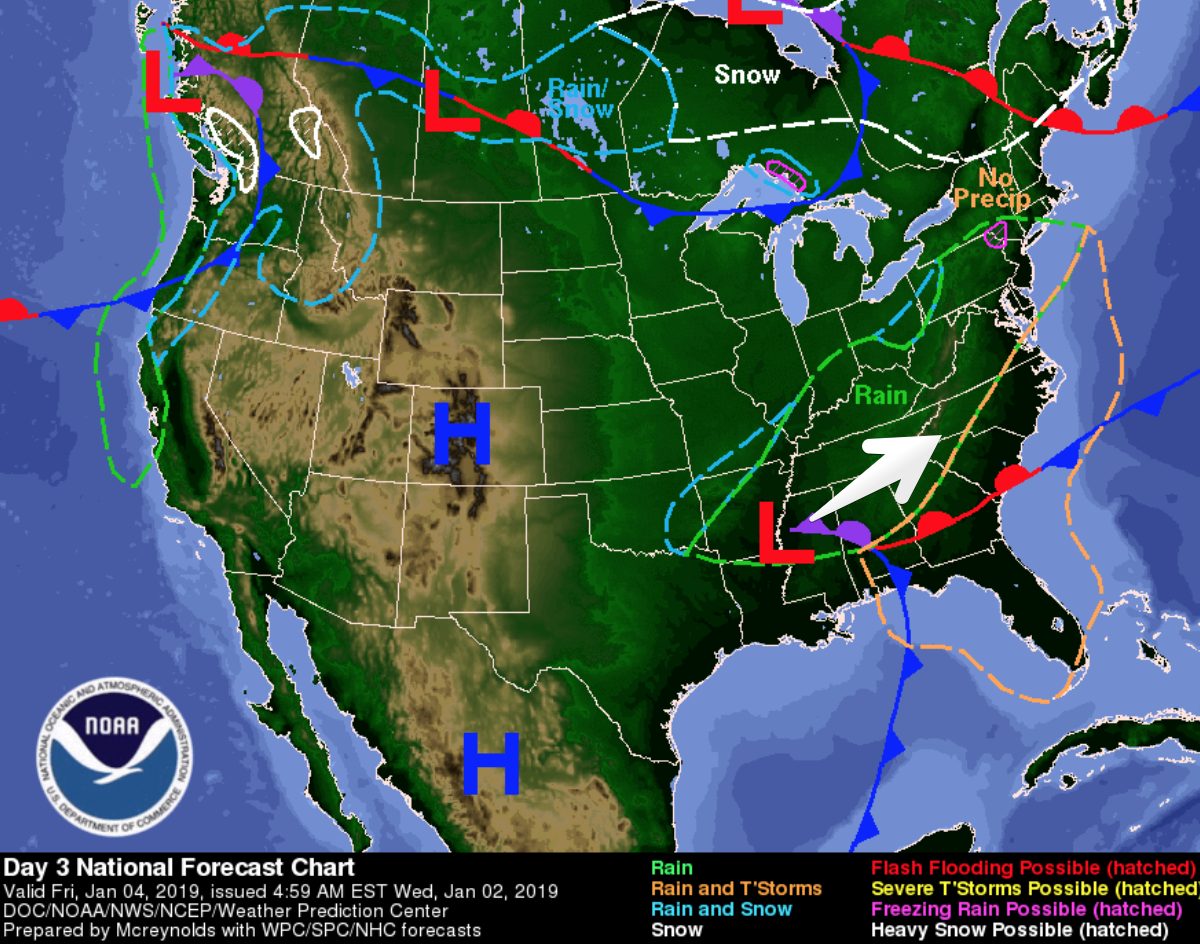 Scattered showers will be the predominant weather feature with rainfall totals in the half-inch to three-quarter inch range for the day.
Temperatures Friday afternoon will manage to make it into the mid-50s after a morning low in the upper 30s. Again, no winter weather concerns.
Flooding? Here is what NWS-Nashville has to say about it:
"This additional rainfall could cause additional issues due to early week rains, but it will depend on how fast water levels can fall before then."
Saturday and Sunday Look Great!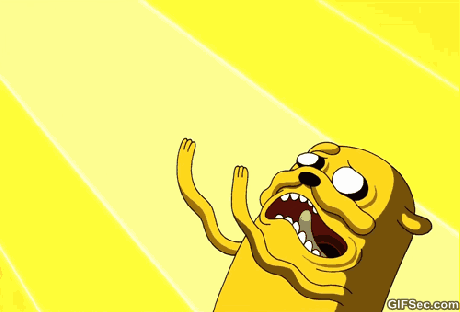 This weekend looks fantastic! Temperatures will be in the upper 50s with morning lows in the 30s. Rain chances will not return until Monday night/Tuesday when our next cold front will be set to come through. We will keep an eye on it and keep you posted!
---