You: Can we have bad weather Sunday night? Indy's a dome team!
Us: Probably not. The game should be pretty comfy actually, maybe some light rain but probably not.
You: How about excellent NYE weather?
Us: Nope. Monday looks terrible, rainy, even a small chance of a storm, with our only hope that it'll stop raining before midnight.
You: At least give us some mid-week snow!
Us: Looks like weather models will tease you about that a bit, but yeah, nah, also doubt that'll happen.
You: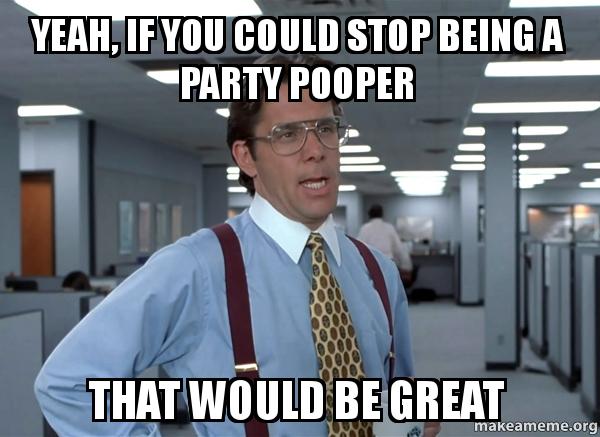 Today
Rain moved out. We should even see the sun. Lunchtime satellite: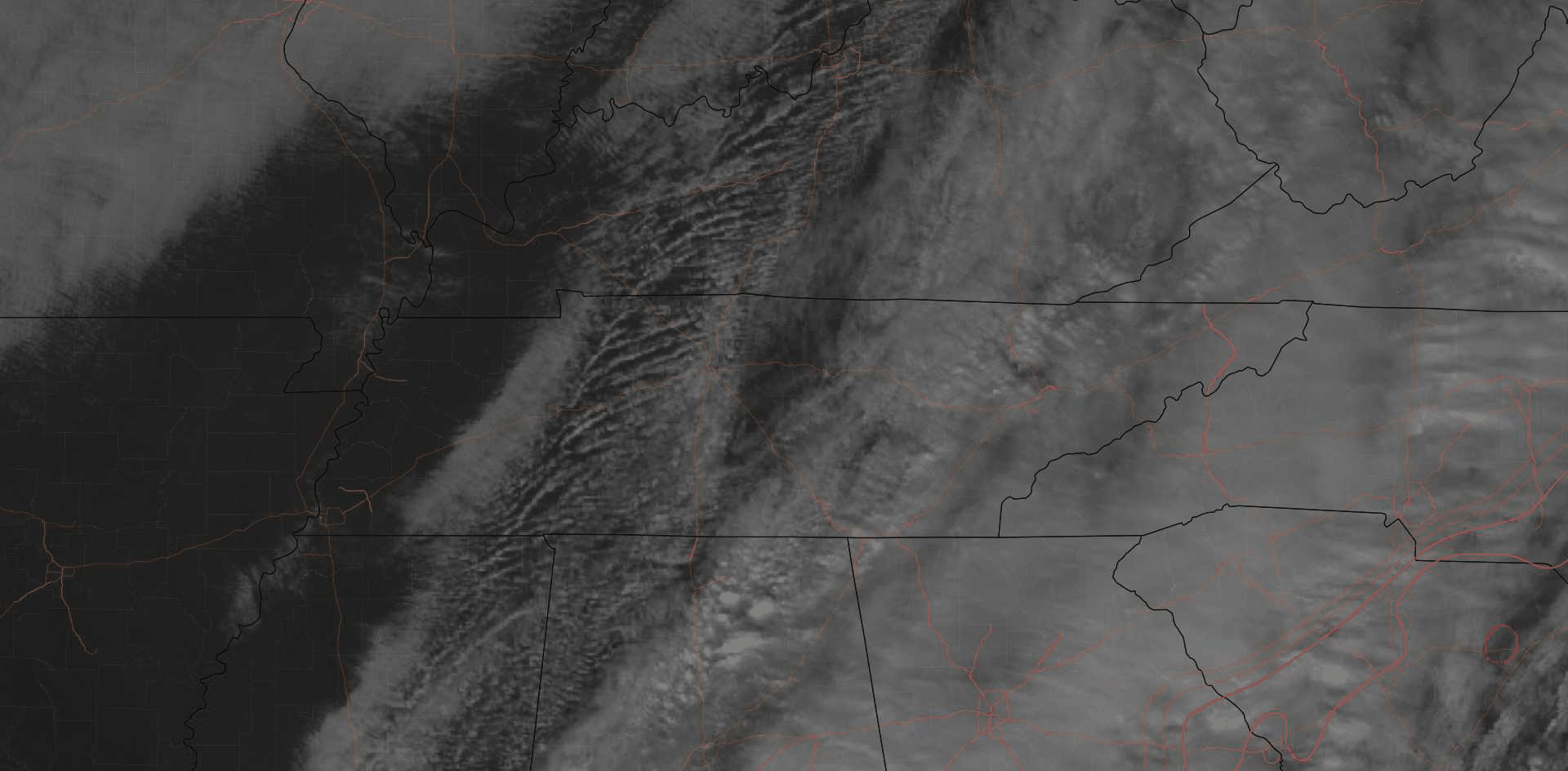 Cooler air will arrive slowly this afternoon. We'll top out at 62°, then slowly fall into the 50°s this afternoon, 40°s tonight, before bottoming out near freezing tomorrow morning.
The Music City Bowl looks good weather-wise (and otherwise), with a breeze crossing the river and nudging the ball a bit left or right in Nissan Stadium.
Cooler Weekend: Dry Saturday, Watch for Rain Sunday Night
Saturday will be dry and colder. We'll wake up to below-freezing wind chills.
Afternoon high temperatures will make it only into the upper 40°s with mostly sunny skies.
Cold again Sunday morning, but then we start another slow warming up process, watching to see whether the next rain rainmaker arrives Sunday night or waits until Monday.
Colts vs. Titans: Much like Mariota's health, the data is inconclusive.
The GFS model keeps the game dry, concluding the rain will start after midnight Sunday night: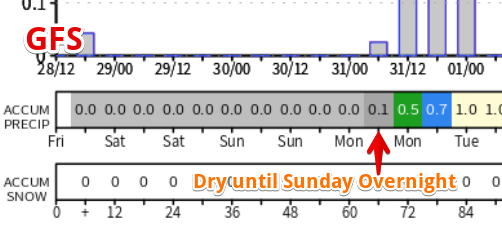 The European model has very light rain coming in, off and on, during the game. It would be of very little consequence.
The NAM3 model doesn't go out that far but it's got the rain pretty far from us Sunday morning.
There's still a lot we don't know. This time tomorrow we'll have a better sampling of the model data and, hopefully, a clearer picture.
Expect mid/upper 40°s for the game, light winds, pretty comfortable.
Rainy New Year's Eve
We will be set up for heavy rain and maybe even a thunderstorm or two Monday. Elevated instability and warmer temperatures (highs in the mid-60°s!!) will be prevalent, allowing rain to be heavy at times.
Rain Start: Monday morning.
How Much: around 1″ to 1.5″, a real bog by the middle of the day. The Euro model puts the heaviest rain NW of us so maybe this won't be a total washout.
Rain End: Maybe Monday night, possibly in time for 2019. About that, NWS-Nashville wrote:
Will the rain be gone in time for New Year`s Eve celebrations? The answer at this point is maybe. Chances for a dry champagne toast look decent along and west of I-65 but there could be some lingering showers along the plateau at midnight.
Temperatures at midnight should be in the upper-40°s to near 50°.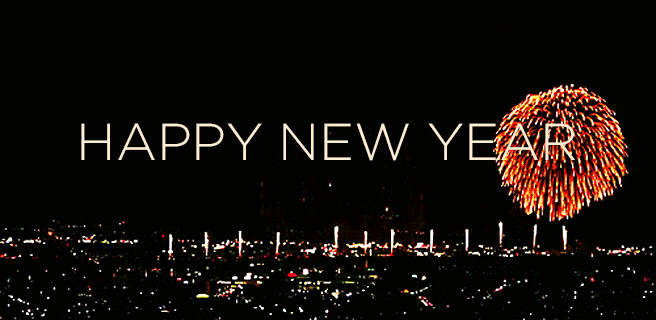 New Year's Day and Wednesday look dry with colder air arriving from the northwest. High on Tuesday: 50º. High on Wednesday: 40º.
2019's First System…Snow Wednesday Night-Thursday Morning?
Ok, we are talking about 5+ days out now, where forecast accuracy – especially as it relates to snow here in Middle Tennessee – is poor.
NWS-Nashville provided a synopsis this morning of what we'll need to watch going forward. It may include some white stuff. Here is more:
Another upper level trough will eject out of the southwest on Wednesday and slide our direction. The Euro and GFS have some differences with this system. The GFS phases this trough with a shortwave dipping out of Saskatchewan and allows them to develop an upper low just south of our area. The Euro keeps the two separate and the system swings through quicker. Both models show a surface low developing near the gulf coast of Louisiana Wednesday night with moisture working northward into our area. Temperatures could be cold enough to support some light snow showers. This suite of models is the first to show this solution so a slight chance of rain/snow showers was introduced Wednesday night at this point. This system will be worth watching over the next few days.
Editor's Notes:
I take Flossie Dickey's approach: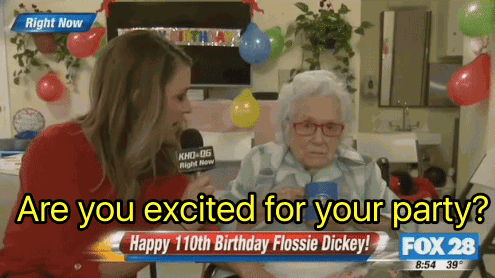 GFS and Euro models have different ideas, but they agree there will be a rainmaking system moving south of us putting us on its northern, colder side.

Whether it'll be cold enough for precip to turn to snow is the biggest uncertainty. Even if snow falls, it'll meet a warm ground/surface thanks to mild temps this week, so for there to be a meaningful snow event, we'll need a lot of snow and for that to happen, temps will need to stay cold for a long time. That doesn't appear likely. Afternoon highs Thursday are expected to make it to 42°, which suggests even if we see snow overnight Wednesday into Thursday morning, it will have little/no lasting impact.

Later model runs may "turn" this into just a rain event.

Sled Index: I'm still not sure where I put our blue saucer sled and I have no motivation right now to look for it.
---