Rain Unlikely Christmas Day
Heavy Rain, Maybe Even Storms Thursday Night
Music City Bowl: Kickoff Rain?
Colts at Titans: Models Egg-Nogging
Cloudy – But Not Rainy – Christmas Day
A rain system is approaching from the west. It should fall apart completely when it arrives tomorrow. Just clouds for us, so says the HRRR model: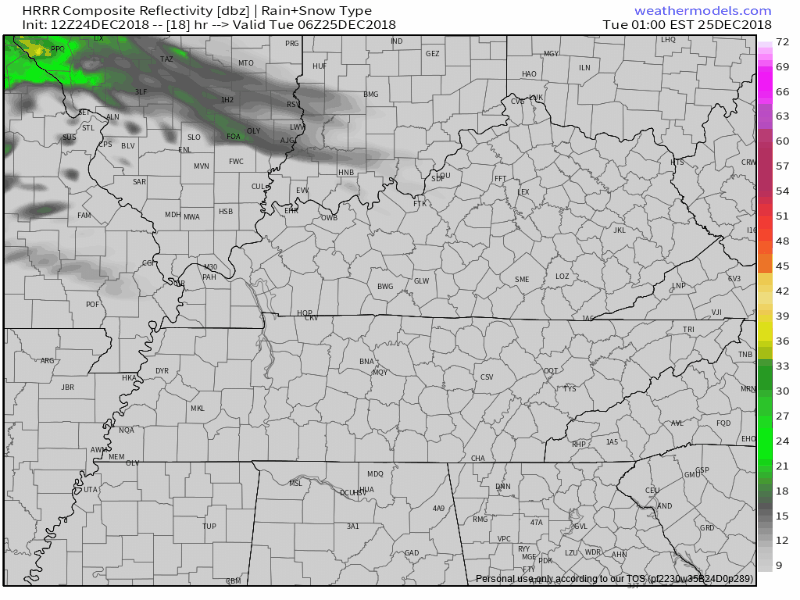 But the NAM3 model thinks enough rain will survive. If this model is right, Christmas Day will be light, drizzly, and off-and-on.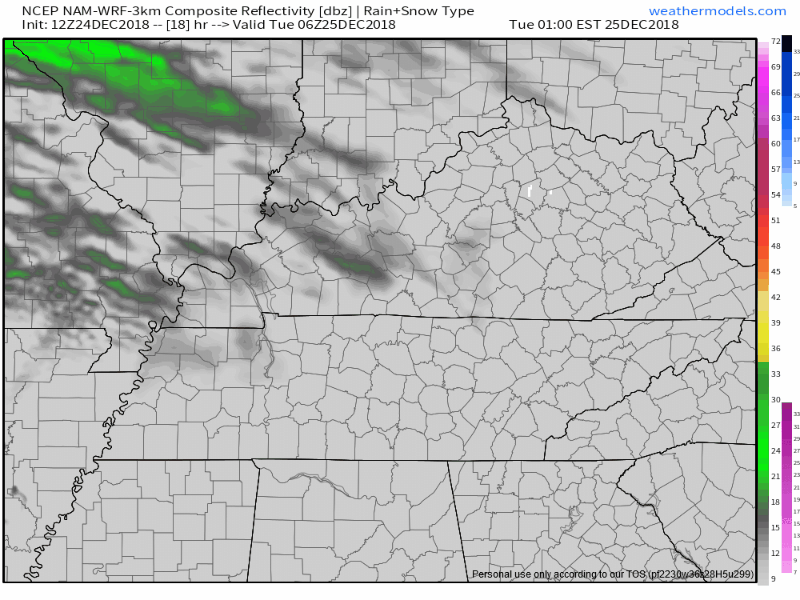 The Euro model is less rainy than what you're seeing above.
I think plans to play outside tomorrow should be fine if you can handle the risk of a little drizzle.
Temps freezing when we wake up, but afternoon high 53°.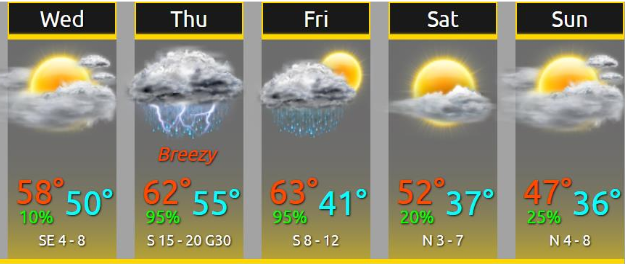 Wednesday looks nice.
Rain, Maybe Storms, Thursday – Rain Continuing Into Friday
ETA: A few light showers are possible as early as Thursday morning. The main heavy rain event is expected to begin around/after noon and last into Thursday night.
How Much: About 0.5″ to 1″, most of it falling Thursday night.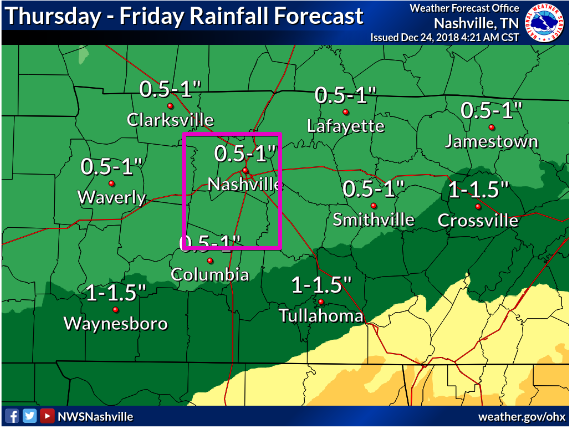 Flooding? Nah. Not enough rain, not falling fast enough.
Storms? Maybe a few thunderstorms, thanks to a little surface instability, but upper dynamics will be missing. Our severe concern is somewhere between low and non-existent.
ETD: Best thinking is noon Friday, just before kickoff at Nissan Stadium. Rain ending in time for kickoff is razor-close. Your Music City Bowl luggage should include rain gear in case you need to pull it out Friday morning.
Expect low 60°s for the Music City Bowl, with temps falling into the 50°s after the game ends.
The Weekend – Colts at Titans Sunday Night
NWS-Nashville wrote this today:
A weak shortwave in zonal flow aloft looks like it will transverse the mid state region Saturday night into Sun bringing a slight chance of a wintry mix across north and western portions of the mid state region on Saturday night and a slight chance of light showers across eastern and southern locations during the day on Sunday.
This references the brand new run of the GFS model, which drops rain on us late Saturday night into Sunday morning. See below.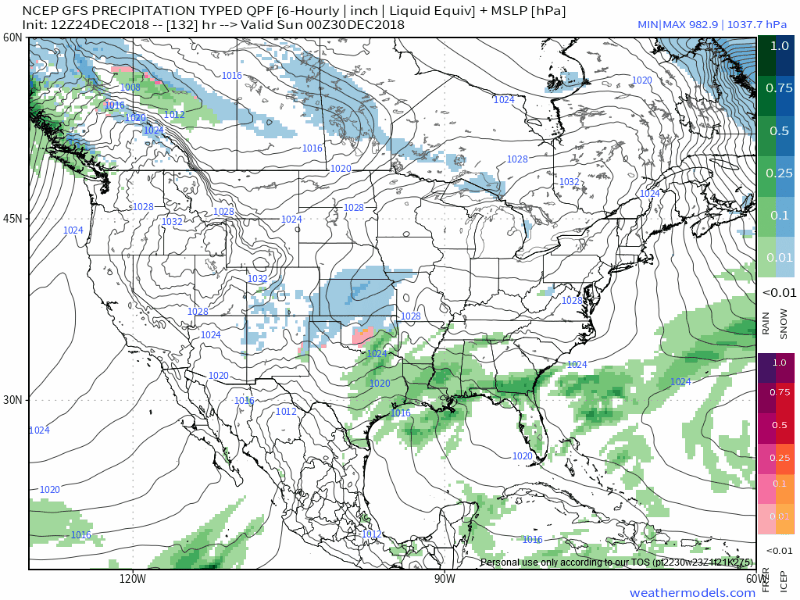 I'm skeptical about this. The GFS run 12 hours earlier had a totally different (much drier) solution. Which is right? Maybe neither. Model consistency inspires confidence, and this is inconsistent. The GFS already has a sketchy reputation. This is not helping it.
Note neither of the above-referenced GFS runs have rain here Sunday night. Which doesn't mean it can't happen. But doesn't inspire confidence it will.
The more highly regarded Euro model is completely dry – no precipitation – all weekend. The Euro expects rain Monday — it's possible the model is "too slow" right now and rain will arrive Sunday night — but the last two runs of the Euro show no weather disrupting the weekend or otherwise turning Nissan Stadium into a slop. It's just as possible the rain will show up later than Monday morning.
So what did we learn from this? Not much. Model accuracy for X place at Y time at this range is poor. There's a chance we'll see rainy weather this weekend, but data suggests more likely than not we'll be dry. Stay tuned, much can (and will) change.
Temps will be mild this weekend. Lows above freezing. Highs around 50°-ish. Winds north, but light.
---