Here Comes the Moisture!
Today is still looking mostly dry with a high temp around 61º. The reason our temperature will reach the low 60s today is that our winds have turned more southerly bringing with it two things: warmer temperatures and gulf moisture.
Clouds will build in as the day rolls on with rain chances beginning in the overnight hours. Here is what the HRRR model thinks. It keeps rain away from Nashville proper until 3 AM.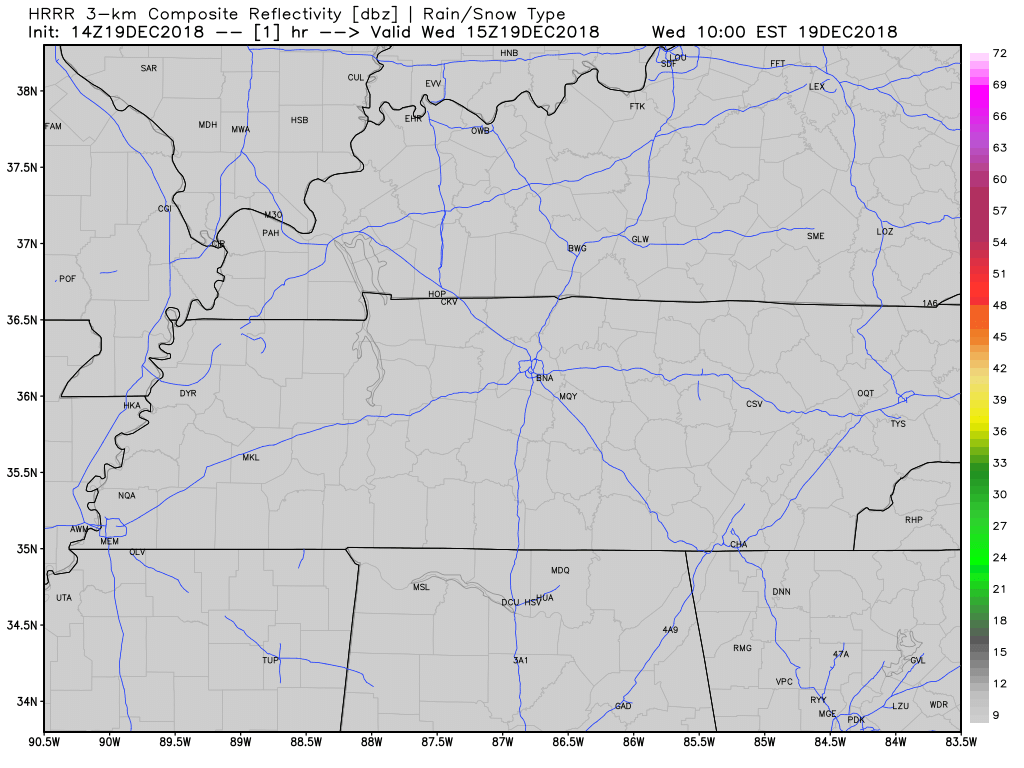 Long and Rainy Two Days
First, temps. Thursday's forecast high is 52°. Friday's is much colder at 43°.
Rain will become more steady by sunrise on Thursday morning. It is all apart of a developing low-pressure system that will move along the Gulf coast. As that low moves across the coast, it will keep rainy conditions in place through Friday evening.
The latest model guidance keeps our forecast of seeing 0.5″ – 1.5″ of rain from Thursday morning to Friday afternoon – no flooding or strong thunderstorms are expected at this time.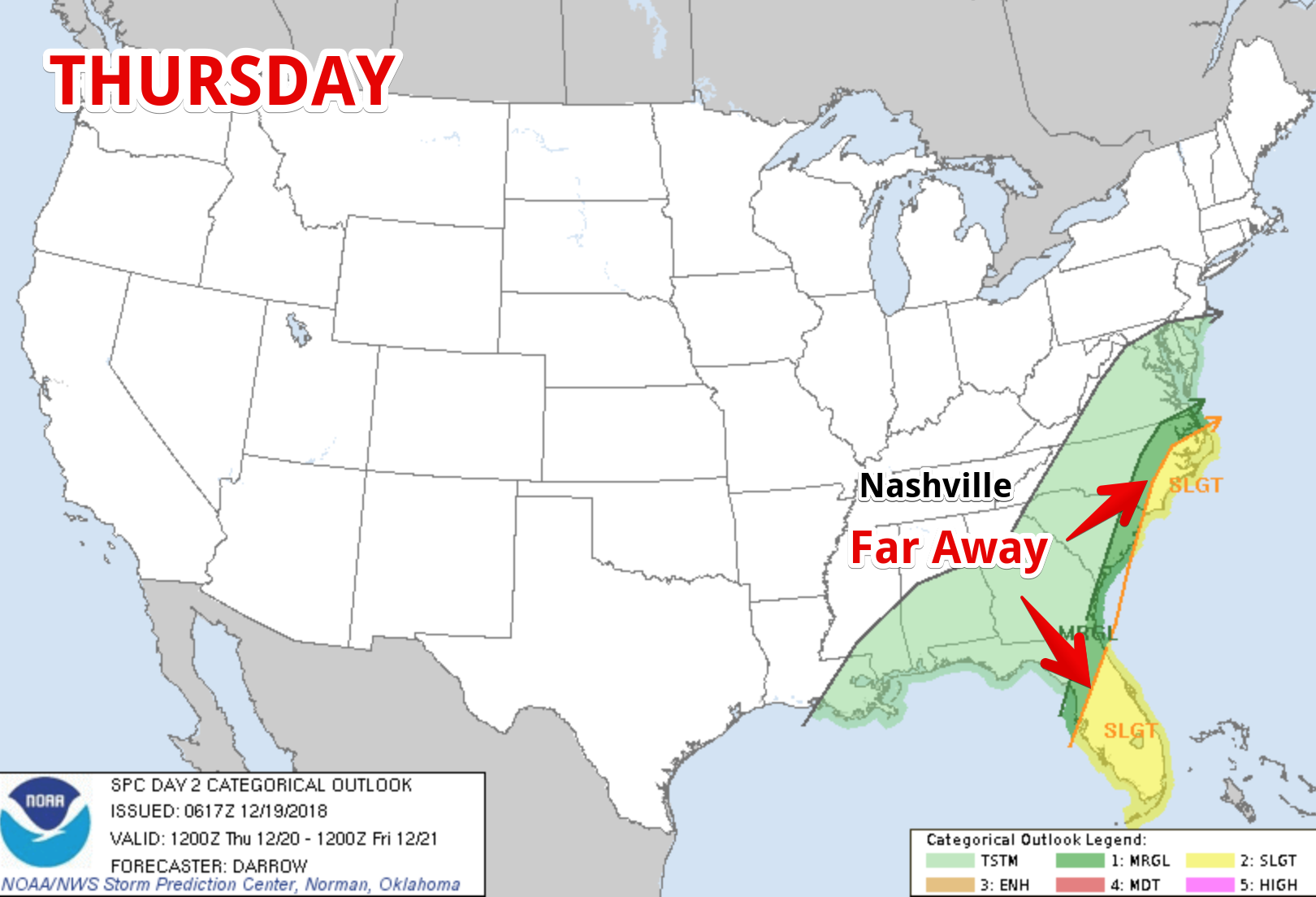 The Weather Prediction Center (National Weather Service) is forecasting around .75″ (three quarters of an inch) of rainfall through Friday evening.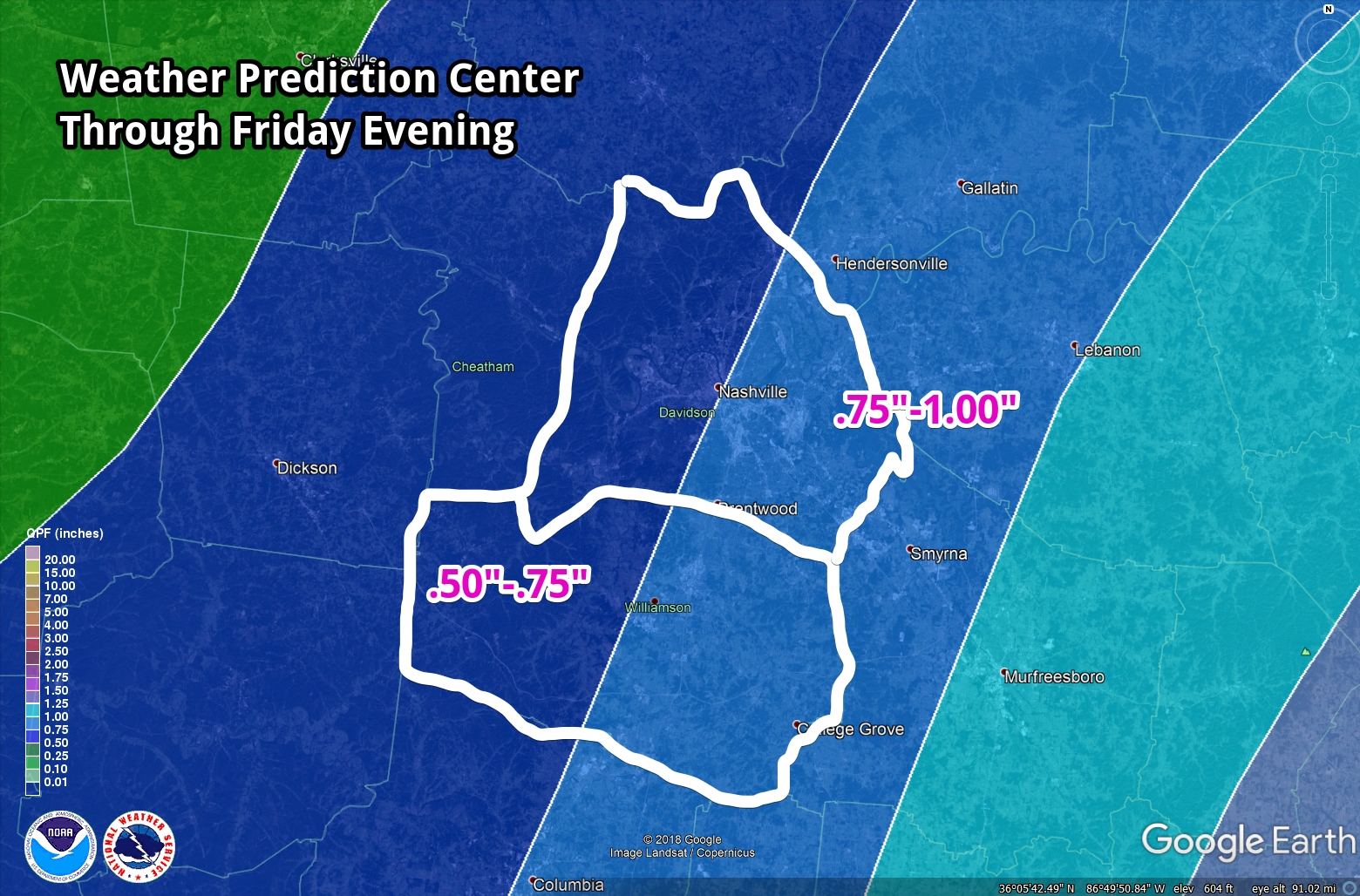 It won't be raining the entire time but you'll want to have a Plan B if Plan A is "be outside where it's dry."
There is a chance to see a passing flurry or two on the back edge of this system. Even if we did, no impacts are expected because surface level temperatures will be way too warm.
This Weekend and Next Week (CHRISTMAS!)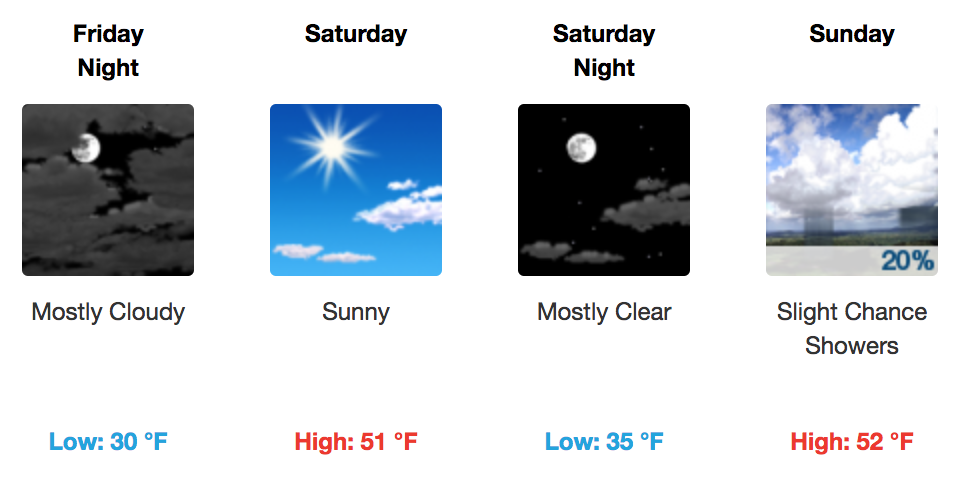 Rain will clear out on Saturday with a morning low of 30º, followed by an afternoon high near 50º.
Similar temperatures for Sunday, however a brief shower or two can not be ruled out of the question for Sunday. Most areas will stay dry.
Now, what about Christmas? Here is what NWS Nashville has to say about it…
Beyond Sunday there are some model differences. the Euro shows another shortwave for Christmas with a chance for scattered showers, while the GFS is dry. We will keep a blend, indicating 20-30 percent rain chances. Lows will be in the 30s with highs in the 40s and 50s. The outlook beyond Christmas indicates a trend toward warmer than normal temperatures along with wet weather developing by Thursday.
---