Pleasant and Dry Today and Tomorrow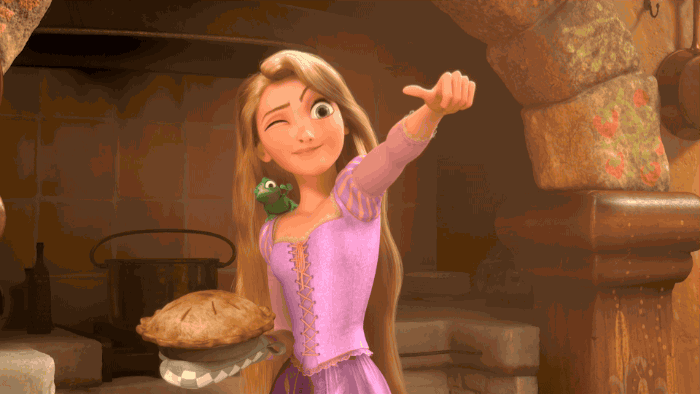 High pressure continues to dominate our weather. Today, high temps will brush the upper 50°s. It's going to be a beautiful day!
Wednesday looks mostly dry with a high temp in the upper 50°s, low 60°s. As our next rainmaker moves closer we'll begin to see and feel those effects. Our winds will will shift to the south (bringing the slightly warmer temperatures and plenty of Gulf moisture).
Clouds begin moving in Wednesday evening, with rain chances on the rise.
Wet Thursday & Friday
Rain expected to begin as early as very late Wednesday, will be settled in by Thursday morning. Gross, steady rain with a few heavy showers in the mix, but nothing severe.
We could see 0.5″ – 1.5″ of rain from Thursday morning to Friday afternoon – no flooding is expected at this time. It won't be raining the entire time but you'll want to have a Plan B if Plan A is "be outside where it's dry,"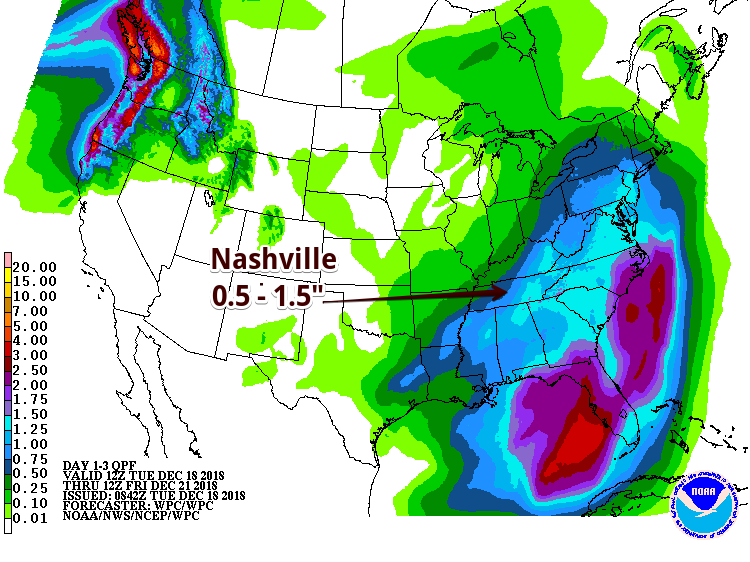 By Friday, as the low clears the midstate, cold air will begin wrapping in from the north. No impacts from any frozen precipitation – the moisture will be gone and surface temps too high. Confidence is increasing there will be no snowy/wintry impacts here from this system.
Cold air arrives on a dry Saturday morning: morning low in the upper 30°s. Daytime high in the mid 40°s. There's some chance of a little rain Sunday afternoon, but nothing like what the Titans saw in New Jersey last Sunday.
---