This week is starting dry.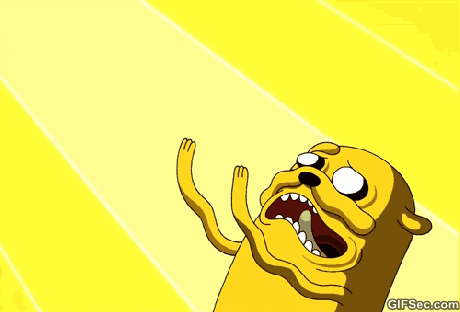 Why dry? We're dominated by a ridge building across the central United States. Ridges are high pressure, pressing down and suppressing vertical motion key to making it rain.
This will allow for relatively higher temperatures over the next couple of days. Looking at a high temperature of 59º today, 51º tomorrow, and 58º on Wednesday. Morning lows will be in the 30°s Tuesday and Wednesday morning, though both mornings will be above freezing, with maybe a few low spots briefly dipping below freezing just before sunrise.
Precipitation For Week's End
Last night David wrote that precip should start around or after midnight Wednesday night into the wee hours of Thursday morning, but he noted that is subject to change, and it has. The European model has been trending later and later so, today, we think rain will start right around rush hour Thursday morning. That's the thinking right now, anyway. We may get a light shower before then.
On and off rain will persist through the day on Thursday and into Friday. You will need to keep the umbrella handy maybe as long as Friday evening and potentially even into Saturday morning.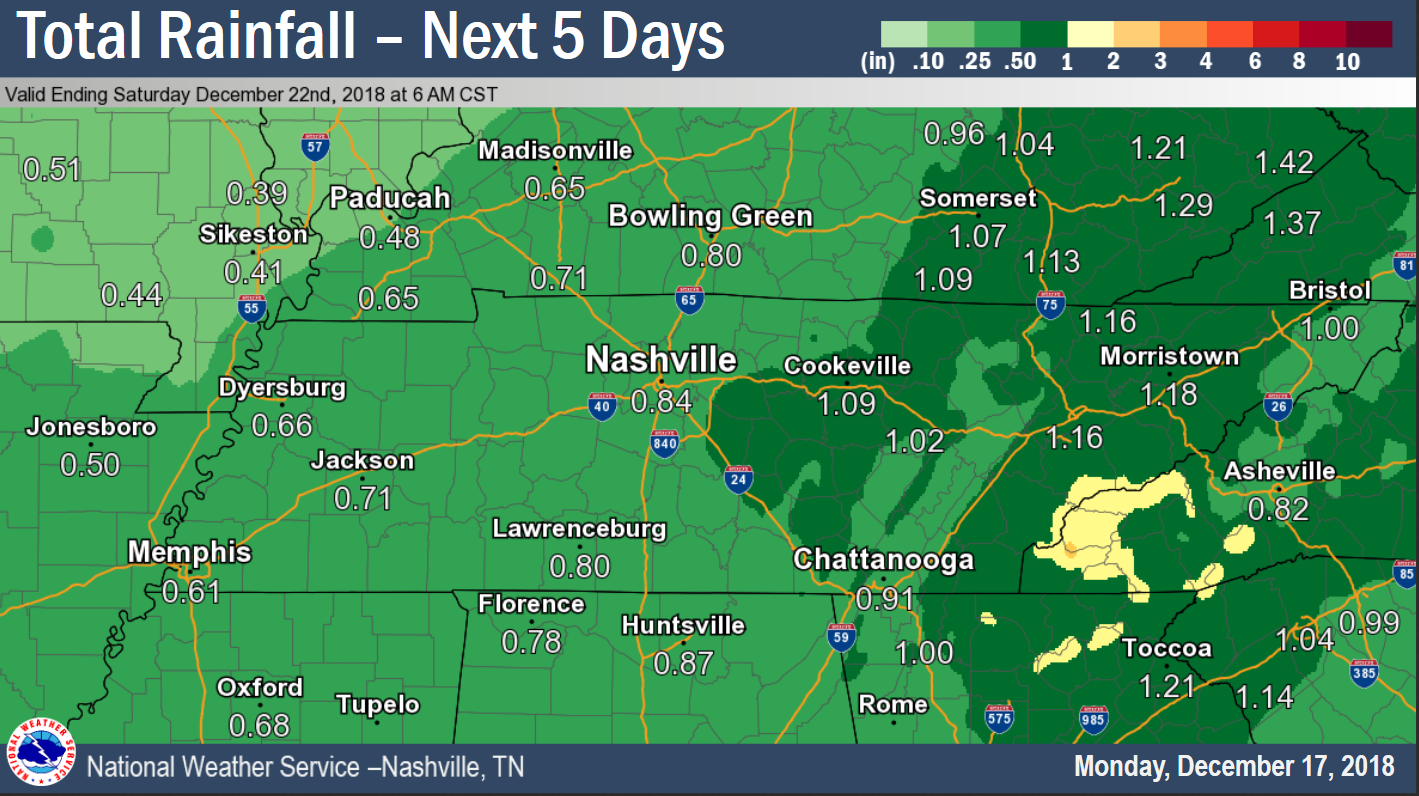 Rainfall totals are expected just under one inch, so no flooding concerns.
High temperatures Thursday will be in the mid-50°s and in the mid-40°s on Friday (ewwwwww).
All of this rain will be associated with a cut-off low-pressure system tracking near the Gulf coast. The location of that low will be a major factor going into Friday night and overnight into Saturday morning, when some wintry precip is possible in Middle Tennessee.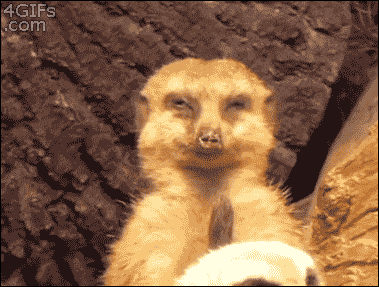 What? Don't freak out. This is not going to be anything major, and it's probably not going to be anything at all for us. NWS-Nashville thinks this is only a possibly-on-the-plateau event. Were we to get some flakes, they'd be light, and melt on the inhospitable-to-snow ground. We'll warm past freezing quickly Saturday morning.
However, a shift in the track of the low could change things up a bit, so check back for updates as the week progresses.
---