Scattered Showers Today
Low pressure center continues to swirl over north/central Mississippi, it will continue to keep spotty showers over us for today.
We continue to be a few degrees above normal for mid-December, with a high in the mid 50s. Clouds hanging around after sunset will keep overnight lows in the mid 40s.
Drying Out Tomorrow
Deep moisture will remain over us at least until early Sunday morning, which could give us a few lingering showers.
NAM keeps light/scattered showers through late morning. HRRR has us completely dry before sunrise.
Early morning temperature close to 41°, warming slowly to a mid-50s high by evening. 
Dry for the Early Week
By Monday, a large high pressure dome will settle over the southeast. Due to the high pressure's north winds, our overnight lows going into Monday morning will fall into the mid 30s.
Editors Note: WOW

This will be our weather pattern for the first half of the week: dry, calm north winds, overnight lows in the low/mid 30s.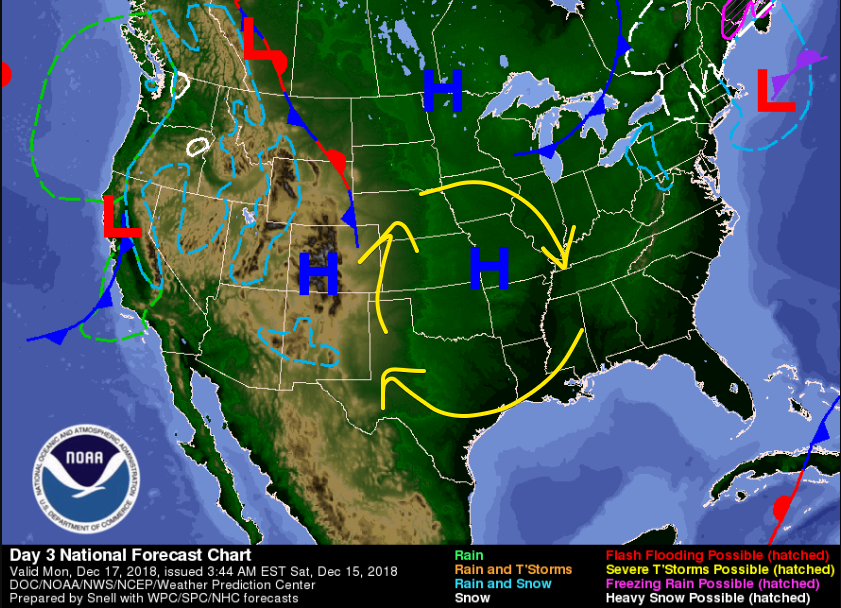 Dry Weather Doesn't Last
Similar to last week, we have a high pressure ridge dominating the first half of the week before the strong upper jet takes over on Thursday.
A surface low is expected to develop and pass right over the Midstate. We can't say for certain what kind of weather will be associated with this. Pieces of the puzzle still missing.
Until then, we'll be keeping an eye on things and keep you updated with any changes!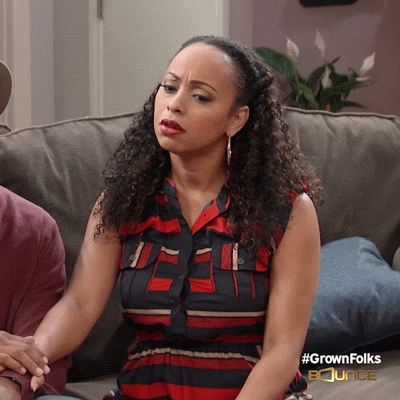 ---