Wet Day Ahead
Outdoor plans are going to be difficult today as a surface low pressure system tracks off to our south. Moisture will become amplified as the afternoon hours progress.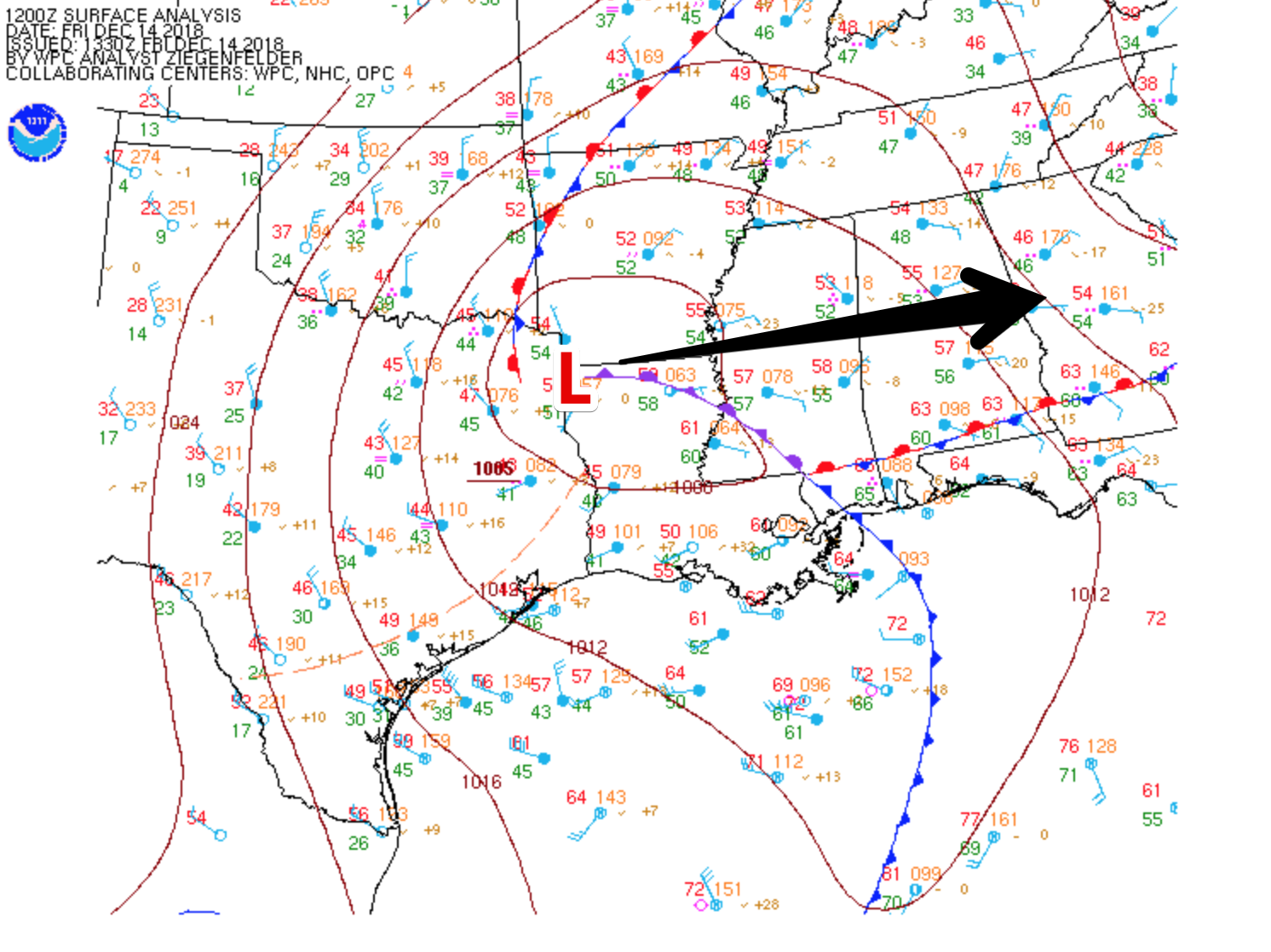 Here is what the HRRR thinks will happen today. Notice the pockets of heavier rain towards sunset; we may hear a rumble of thunder to two. We are not expecting anything in the way of severe weather.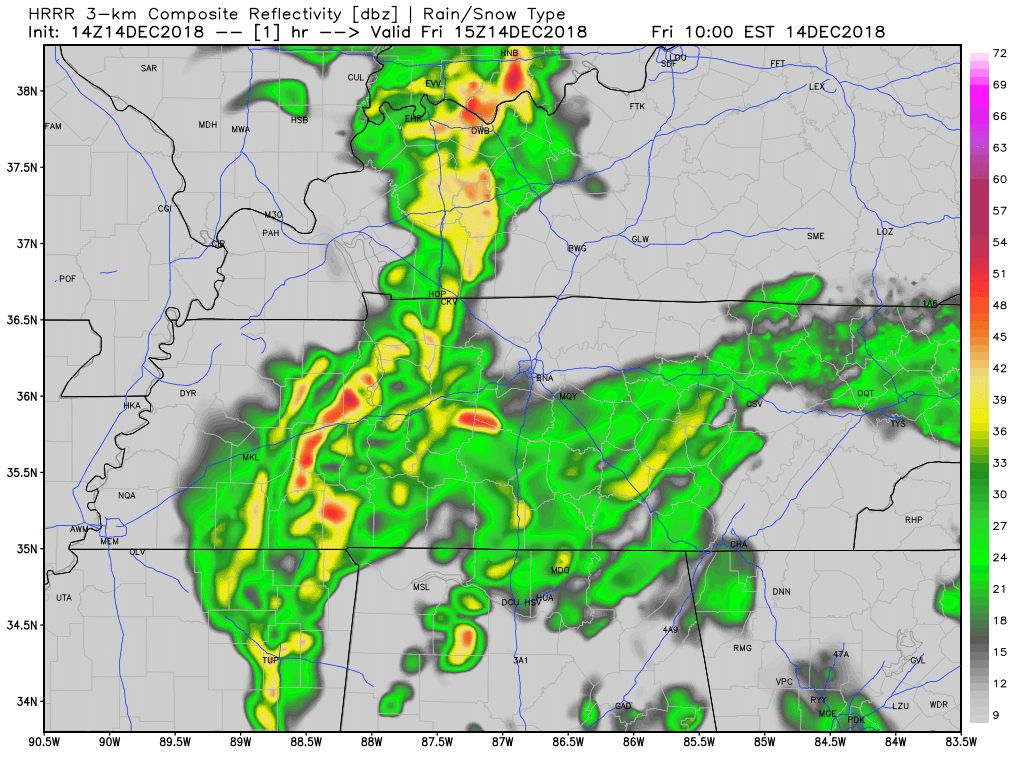 Bottom line, on and off rain through the day with the potential for a rumble of thunder. 
The Rest of the Weekend

The only silver lining to this rain is the fact that temperatures are nowhere near freezing to support any type of wintry weather. We are looking at highs in the 50s through the start of next week with morning low temperatures above freezing.
The rain will taper off on Saturday from W to E as the surface low pressure system moves eastward. We are still fuzzy on the exact timing due to the uncertainty in the wrap around moisture in the surface low's wake. No matter what, we will be done with precip by Sunday.
Next Week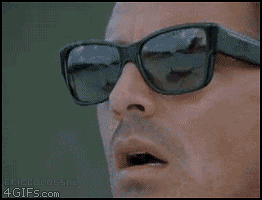 The start of next week is looking A-okay with afternoon high temperatures in the 50º range. NWS Nashville had more in this morning's discussion:
Looks dry Monday, Tuesday and into Wednesday as we'll be between the large departing eastern U.S. trough and a new one moving across the southern Rockies. Models are a bit different with the upper level details next Wednesday and Thursday but agree on an upper level trough moving through our region during that time. Not too much moisture with that system so rain chances will be pretty low. Expect cooler air to follow this system before the end of next week.
---