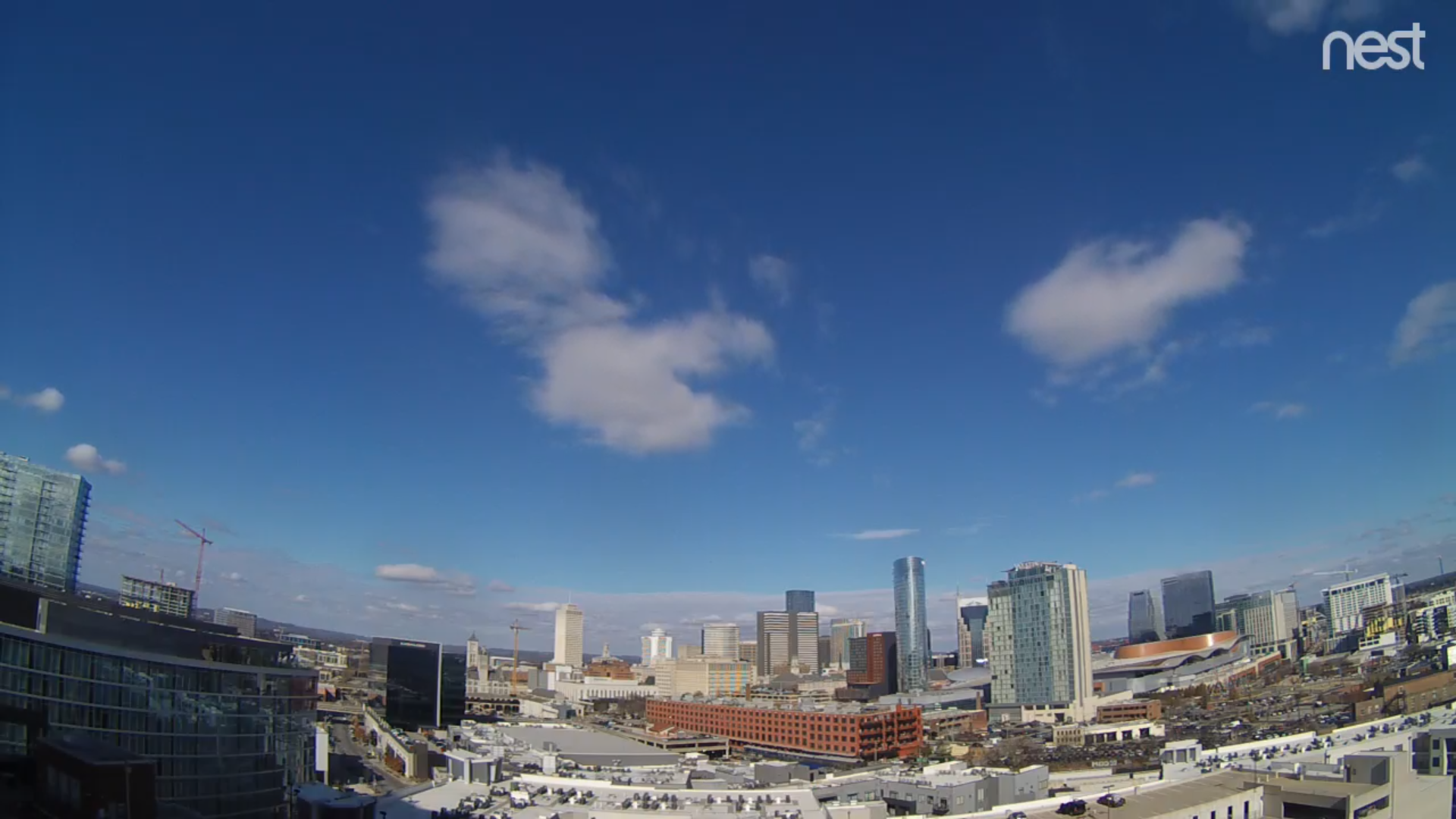 This pic is from The Gulch Cam as it basks in the sunshine and 60° temps as of 1:00 pm. 61° is our forecast high for today, so we'll see if we nudge a degree or two above that. I'm sure we won't mind if we do. If you like sunshine, enjoy today. Here's why:
Rain Returns Tonight
As of 1:00 pm, rain is building over Arkansas and Louisiana, which will move our way tonight. All of this is due to a low pressure system generally located over Texas. This low will push east along the Gulf Coast states.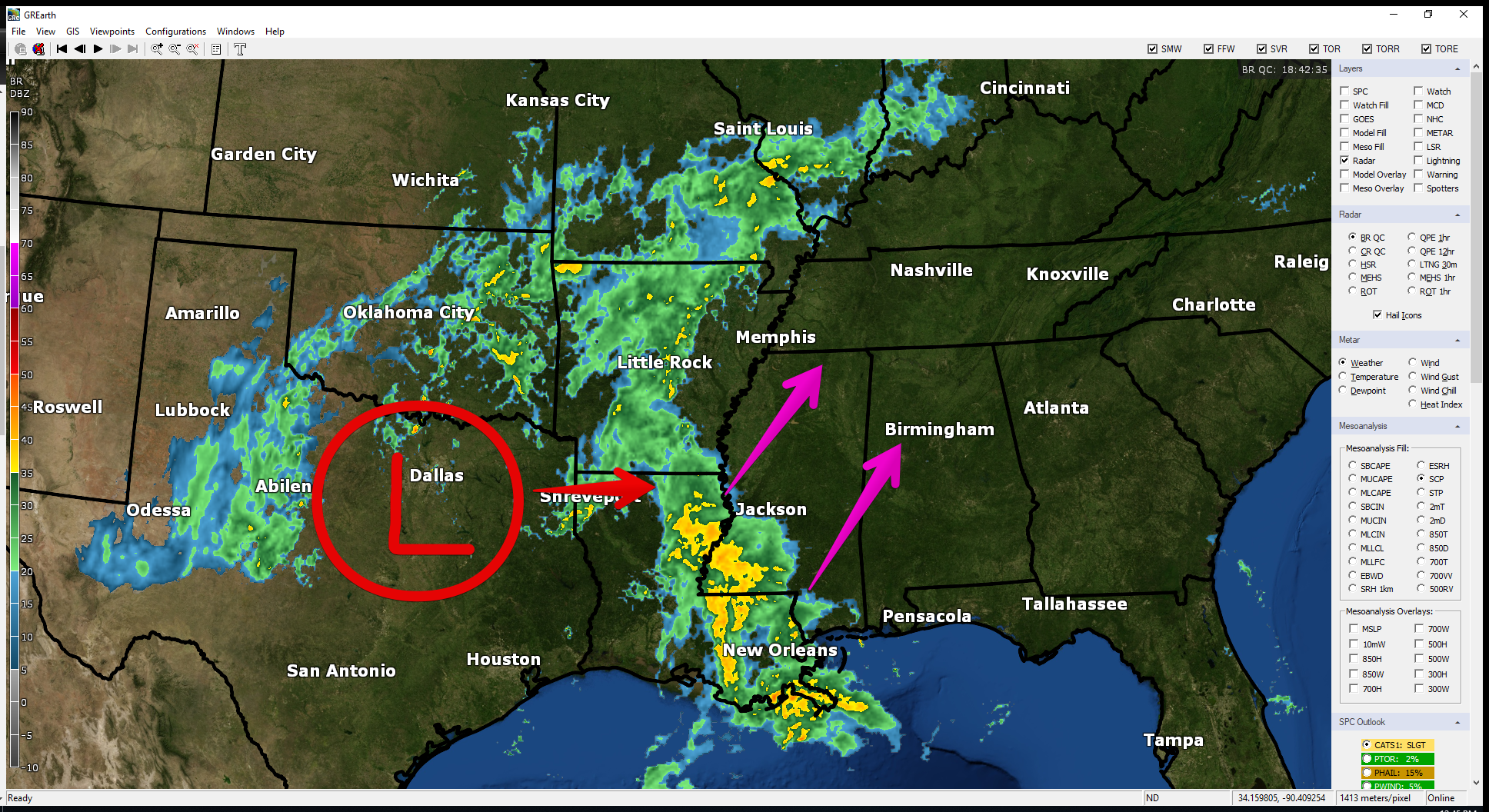 When Will the Rain Start?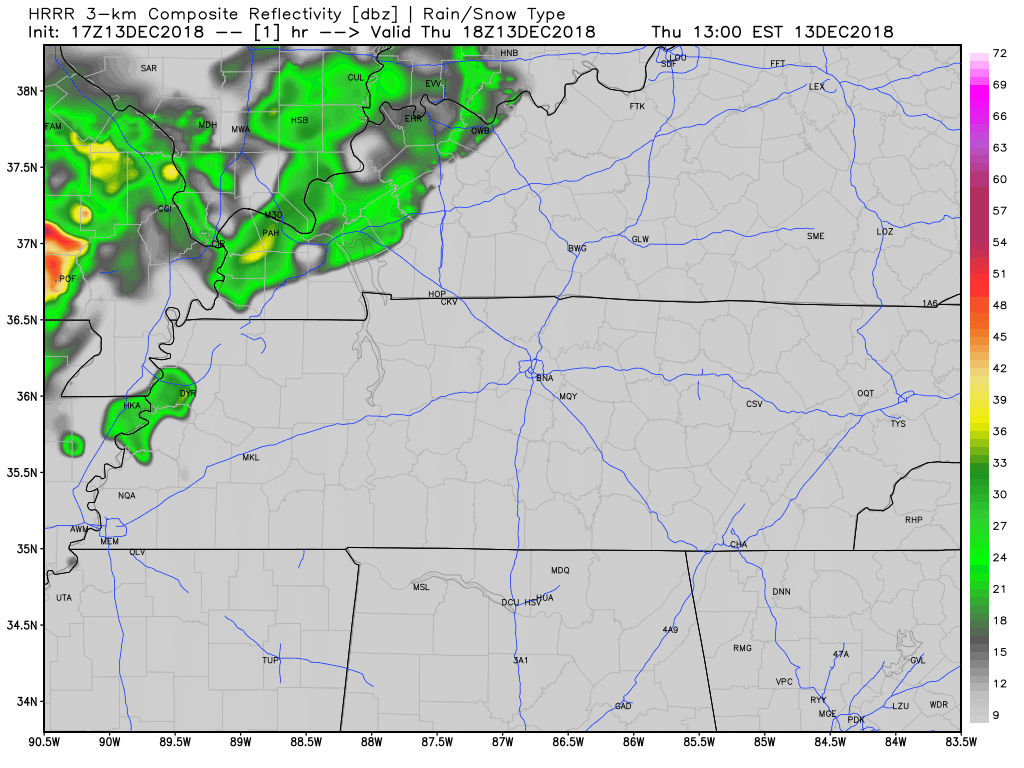 The 11:00 am run of the HRRR model isn't all that excited about solid heavy rain overnight. It keeps rain out of our area til the wee hours of tomorrow morning. So, evening plans tonight look to be in good shape.
If you are outside tonight, though, the wind may still be a little gusty, so a jacket will be a good idea. Tonight's low should get to 49°.
Friday
Rain will be possible all day Friday with outdoor plans being a nope. Thunderstorms will also be possible, but not likely.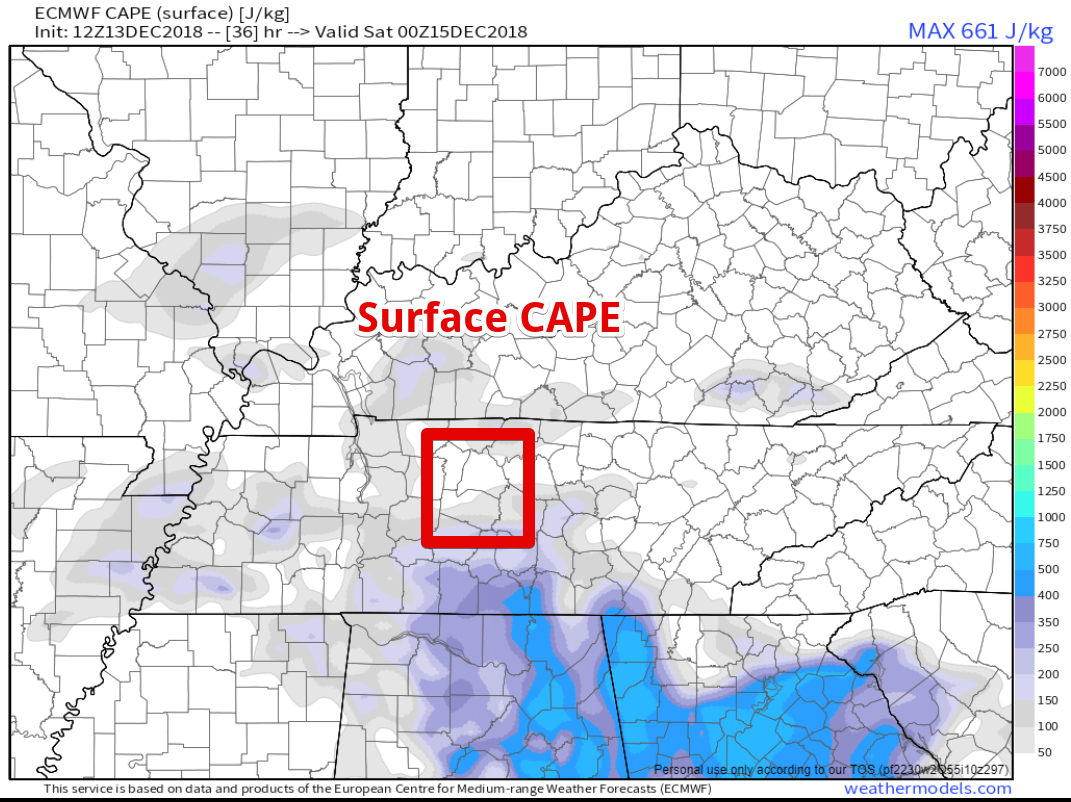 The Euro's take on "storm food" shows that there will be some potential convective energy out there, but it will be really slim. Not nearly impressive enough for strong storms. Perhaps a few lightning strikes.
Friday, we'll reach a high of 56°. Friday night, we'll dip down to 46°.
Saturday
As our low pressure system pushes off to the east, rain will continue, but start to wind down from SW to NE. It's not possible to tell you exactly when the final shower will move through as some wraparound moisture on the back side of the low will keep light rain chances around through the evening. Our high should reach 55°, and we'll drop to 40° overnight into Sunday.
Beyond…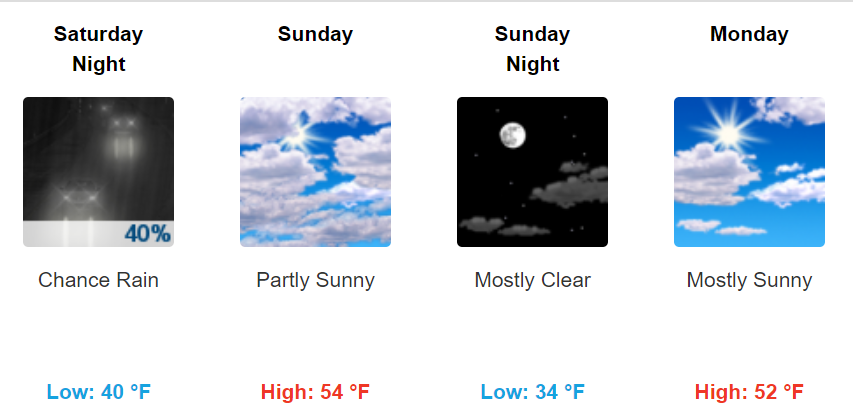 Hazards Between Now and Saturday Night?
Winter weather? Nope. The cold air will stay to our N.
Severe weather? Nope. The low will pass S of us, which provides a much more stable environment than if it were to pass N of us.
Flooding? Nope. We're not expecting enough rain to cause problems.
Soggy luminaries? If your neighborhood is putting the fun candles & white bags in the street this Saturday, as mine is, they could get soggy, unless the rain pulls out early. Curbs could still be wet, though. Have a rain date ready.
---