Wednesday
Clouds have arrived! We are going to see more clouds today than previously thought. Here's what you'll notice about the temps when you step outside later this afternoon: 55°! SSW winds, which could be a tad gusty, will bring in warmer air that will help us get up into those mid-50s, but the lack of direct sunlight will keep it from feeling quite as glorious. Hey, we'll take it, for sure! If the clouds do manage to squeeze out a few sprinkles of rain, it will be a negligible amount.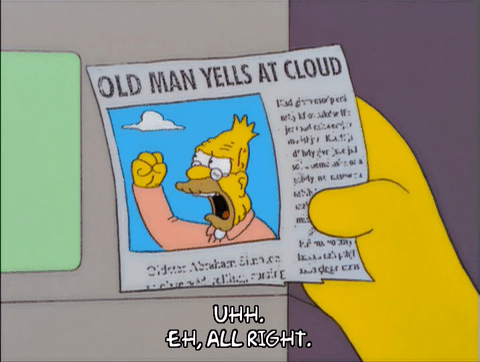 The Next Weather Maker

Sprinkles this afternoon will give way to widely scattered showers developing this evening and overnight.
This weekend's system is a little more complex than the one on our hands for the next 36 hours or so. [Editor's Note: Despite whatever complexities are present, the end result is the same: rain.]
Here is more from NWS Nashville:
…This upper low will move only slowly eastward to our south through the weekend, which on the positive side will bring us quite mild and above normal temperatures for several days, but unfortunately also a lengthy period of off and on light to moderate rain from late Thursday night through Saturday night. Cannot even rule out a few thunderstorms on Friday into Friday night as the GFS continues to show K-index values rising into the mid 30s and MUCAPE peaking as high as 500 J/Kg.
Rainfall Totals
Our latest model guidance continues to keep our rain totals within the 0.5 to 1.5 inch range between the Thursday to Sunday timeframe.
The Weather Prediction Center has us in the 3/4 inch to 1 inch contour. Bottom line, not a flooding event.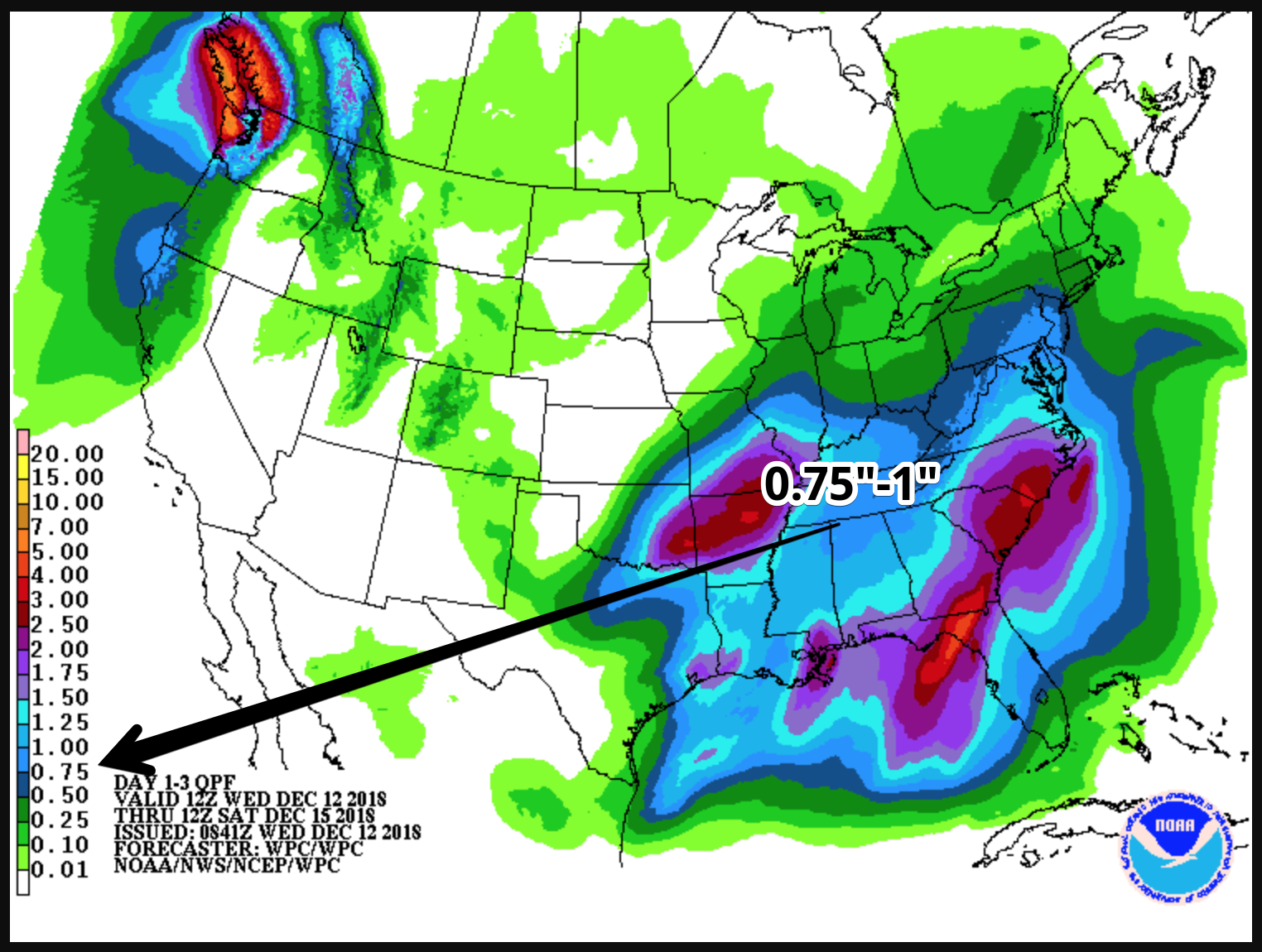 As for other types of hazards (severe weather and winter weather), none are expected with this system.
NWS brings hope to the second half of the weekend AND the beginning of next week! They say:
All rain looks to exit the area Saturday night with an extended period of quiet, dry weather and near to even above normal temperatures for much of next week.
---