Today and Tonight – COLD!
Rain will likely hold off all day today, though a stay rain or sleet shower isn't out of the question tonight. What you will notice today and tonight is the cold. It won't get much warmer than 40º for most of us and the wind chill will make it feel like freezing or below all night.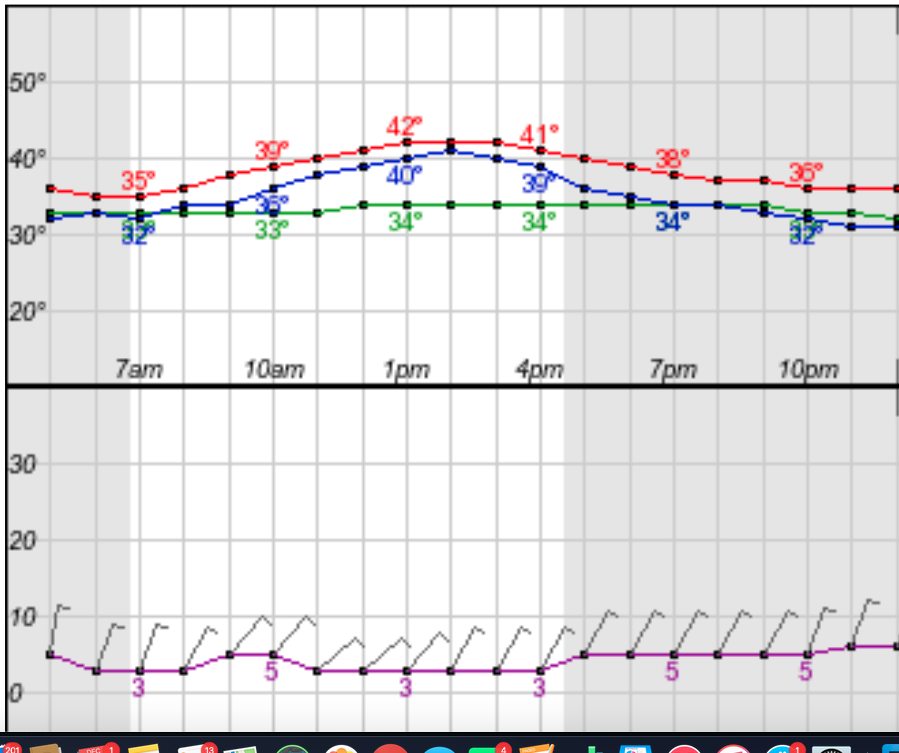 Saturday and Sunday
Still cold, we'll add some rain that will push into our area by mid morning on Saturday and it won't budge for two days. NWS estimates that up to 1/2″ of rain will fall during the day on Saturday. Here's the NAM 3km's prediction.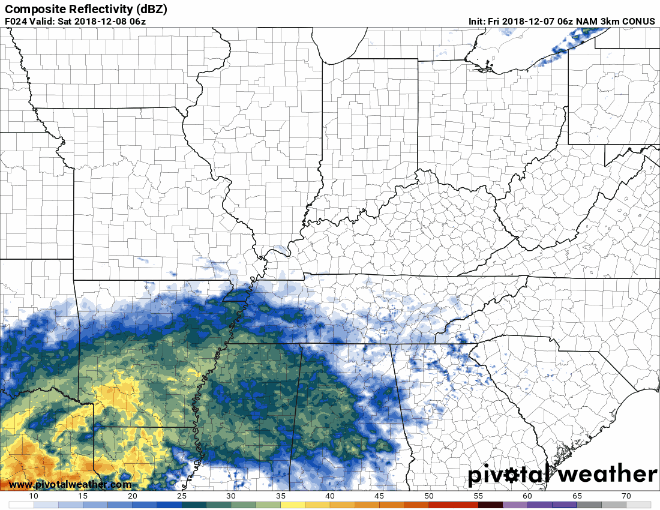 While we're not expecting anything hazardous with the rain on Saturday, temps will be tumbling Saturday night into Sunday morning and some interesting precipitation types are possible. We do not expect any travel issues Saturday night or Sunday as temps aren't forecasted to fall below freezing, but if frozen precipitation does start piling up, bridges and overpasses could become treacherous. Stay weather aware on Sunday.
Beyond…
The NWS will be hard at work the next few days working on forecasting whether or not we'll see snow on Monday morning. More info on that will be published here over the next 36 hours. Right now, it's a possibility. As evidenced by people (or fish) freaking out.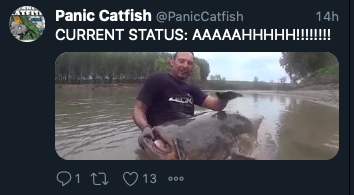 Here's the deal… forecasting for a snow event like we might see Sunday/Monday is EXTREMELY difficult. If you are in a business that is particularly snow averse or you have some other issue that makes the thought of .3″ of snow terrifying, then take all necessary precautions. For the rest of us, this will likely be a non-event and any snow that does show up will be blasted away by the sun shortly after it falls. For optimists like me… Maybe, just maybe, there will be a delay in Davidson and Williamson counties Monday morning.
As always, we'll be watching. Click back here or to @NashSevereWx on Twitter for updates!
---