Clouds increasing today ahead of another cold front this evening.
Today's high temps will easily warm in the mid/upper 40s, overnight low about 34°. Afternoon temps will feel close to freezing with the wind chill.
We could see a few scattered showers by 9 – 10 PM, but based on the morning sounding we have a very deep dry layer in the atmosphere so rain will have a hard time reaching the ground.
The HRRR model below isn't impressed with rain chances along this front.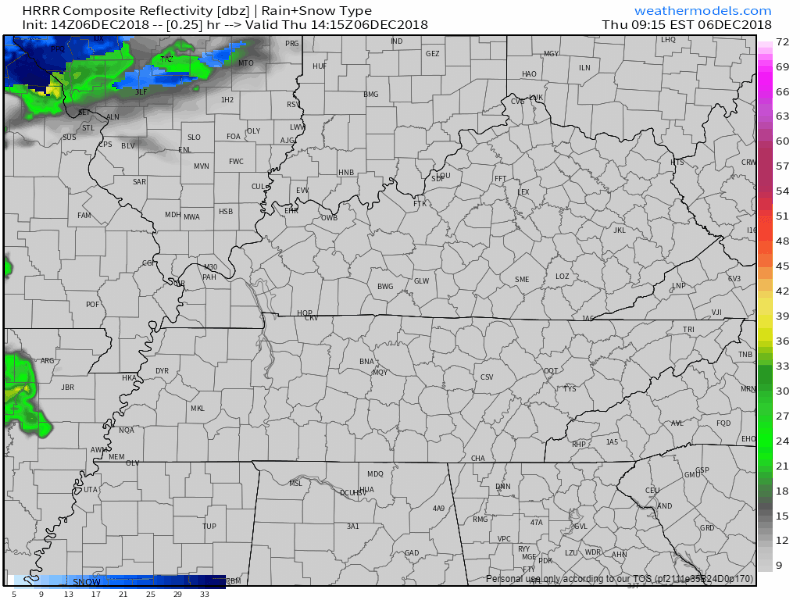 If you plan to venture out tonight, you should be good as far as rain goes. Not expecting anything measurable. For a 7:20 football kickoff, temps will already have dropped in the low 40s.
As the front approaches, we'll be breezy at about 8 mph with a southwest wind. Front will be pushing through around 6 PM. After this, expect winds to become very light, dropping to 5 mph, and to shift to the north/northwest.
By late tonight, a surface low will form over eastern Texas, which will send plenty of moisture our way. As this moisture meets up with our cold air, there is a possibility of some wintry precipitation being mixed in with the light rain. Not expecting any accumulation.
Wet Weekend
Friday
High temps on Friday will reach into the mid 40s, but with a slight wind chill it will feel closer to the upper 30s all day.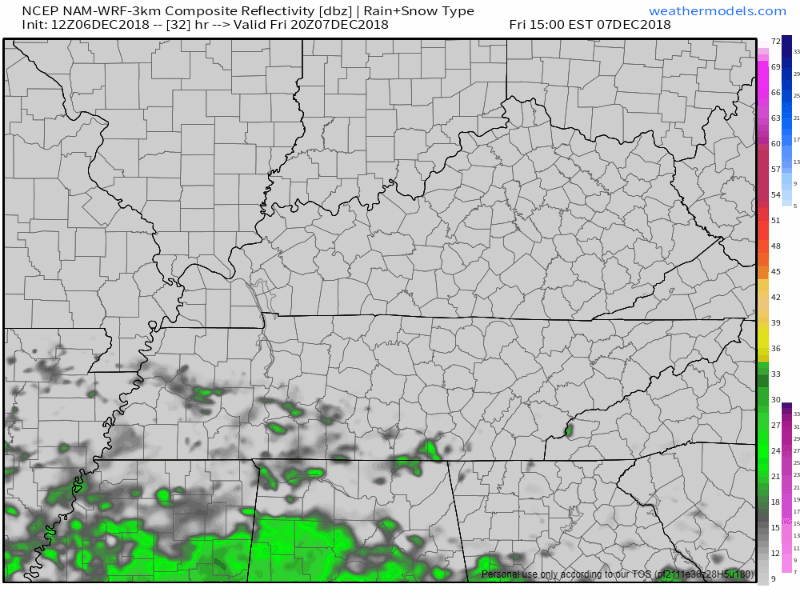 If you plan to head out Friday evening, you should be fine as far as rain goes. A few very light showers could fall overhead – drizzle at best, as the 3km NAM shows above.
Saturday
The low over Texas will become increasingly organized, and will continue sending slightly warmer, moist air towards the Midstate. This will keep our rain chances up as a light, steady rain is likely on Saturday. The rain will fall all night into Sunday morning.
Expect temps to be in the upper 30s all day. Gross and dreary.
Possible Winter Weather Late Sunday, Early Monday
On Sunday we're expecting another upper level low to dive towards us bringing chances of rain and snowfall with it for Monday.
According to the Euro, on Monday we could see some light snow or sleet. Not expecting any major accumulation since surface temps will be too warm. We're still quite a few days out, so some details are unclear.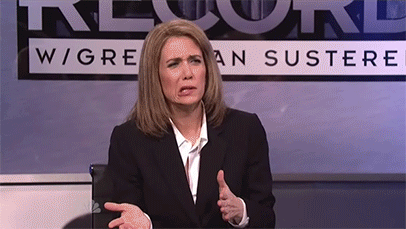 As always, we'll be watching. Click back here or to @NashSevereWx on Twitter for further updates!
---