Scattered Showers Today
Scattered showers this morning will give way to heavier rain this afternoon, perhaps with a bit more coverage area. We are not expecting any severe weather, however, a few rumbles of thunder can't be ruled out.
Below is this morning's HRRR take on things. You'll notice it'll be wise to keep the umbrella on hand all day.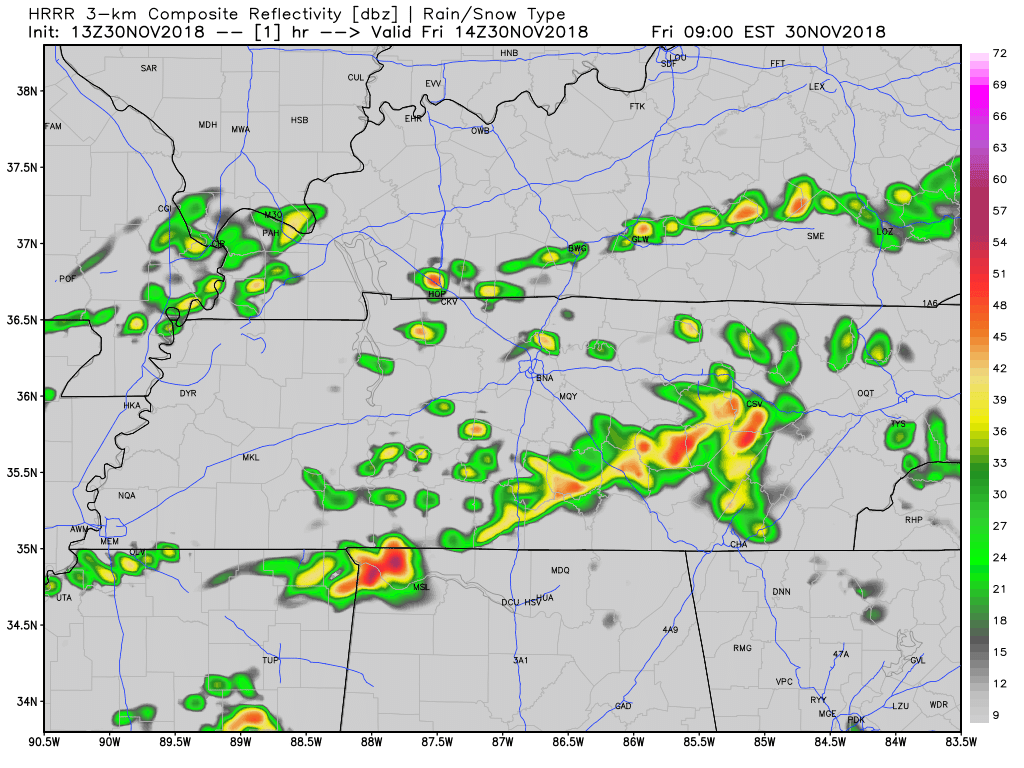 Do note: our high temperature today will be in the mid-60s. Not like what we have been seeing for the past couple of weeks.
Saturday
The Storm Prediction Center (SPC) has kept us within a Marginal Area (1 out of 5) for severe weather for Saturday. This means there is a 5% chance of a severe storm happening within 25 miles of you.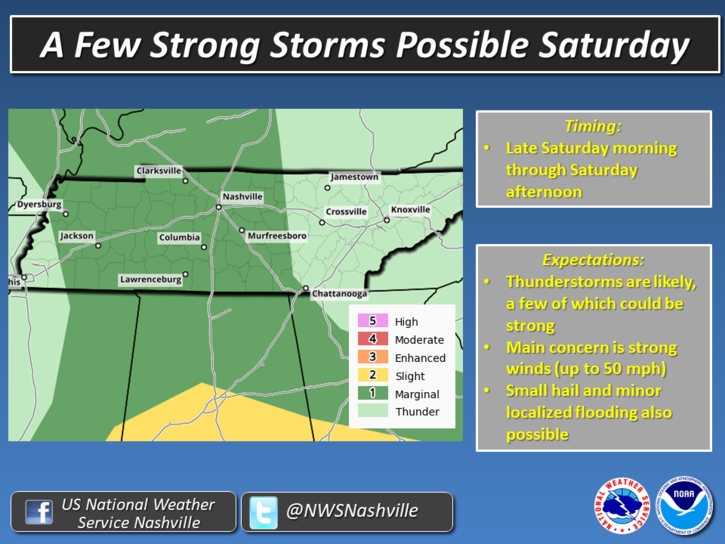 Like NWS Nashville notes above, thunderstorms are likely, a few of which could be strong. Our main concern is for wind and small hail. Tornadoes do not appear to be a risk for tomorrow. Overall, all threats will end by the mid-afternoon hours with clearing occurring right around sunset.
Tomorrow will also reach the mid-60s for an afternoon high and the mid-50s for the morning low Sunday. A south wind of 15 to 20 mph is expected, with gusts as high as 30 mph.
Total rainfall by the Weather Prediction Center, through Saturday night, has Nashville in the 1.25-1.50″ range.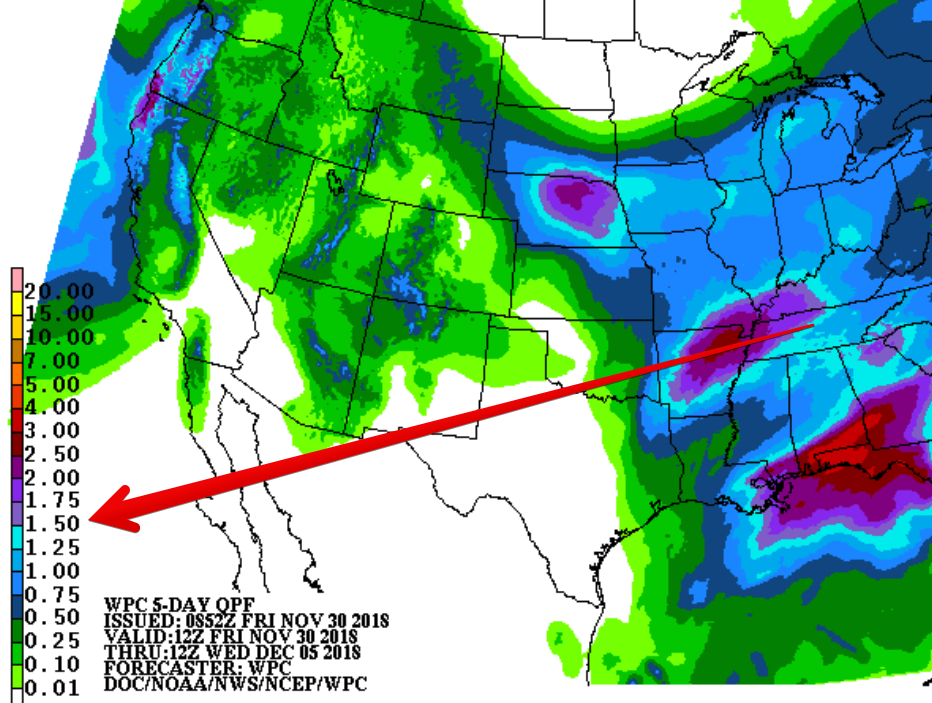 Sunday and Beyond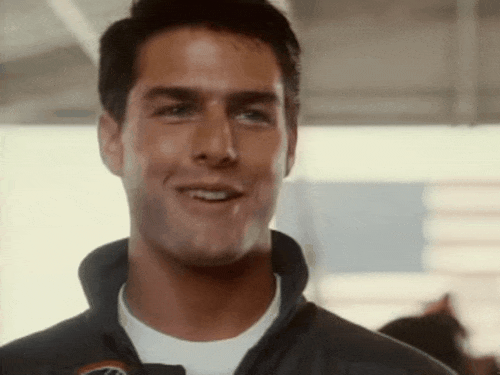 Sunday will bring clear skies with temperatures approaching 70º! Enjoy it while it lasts! Next week will be the polar opposite (pun intended). Here is more from NWS Nashville:
The surface low that brought Saturday`s rain will drag a cold front through the Tennessee Valley Sunday night. Clouds and cooler temperatures will enter the forecast Monday. Precip chances will remain pretty small next week as a few weak waves swing through the upper trough. Cloud cover looks to stick around for most of the work week and low temperatures will return to the 20s by Wednesday morning. If any precipitation does accompany the short waves next week, some of it could fall as snow or a mix if it falls at night. It looks like chances are small and amounts would be very light if this does happen.
As always, we will be watching.
---