Rain Chances Increasing – Soggy Weekend Ahead
A shortwave trough over the Great Plains has shifted our winds to the south, bringing gross, moist air to the Midstate. For today, periods of on and off rain. Not expecting anything severe with these.
Warm air and cloud cover will let our temps warm into the low 50s. Overnight temps could touch the upper 40s, but will actually rise overnight into the upper 50s by sunrise.
The HRRR model thinks the radar could look something like this today. Loop through midnight tonight.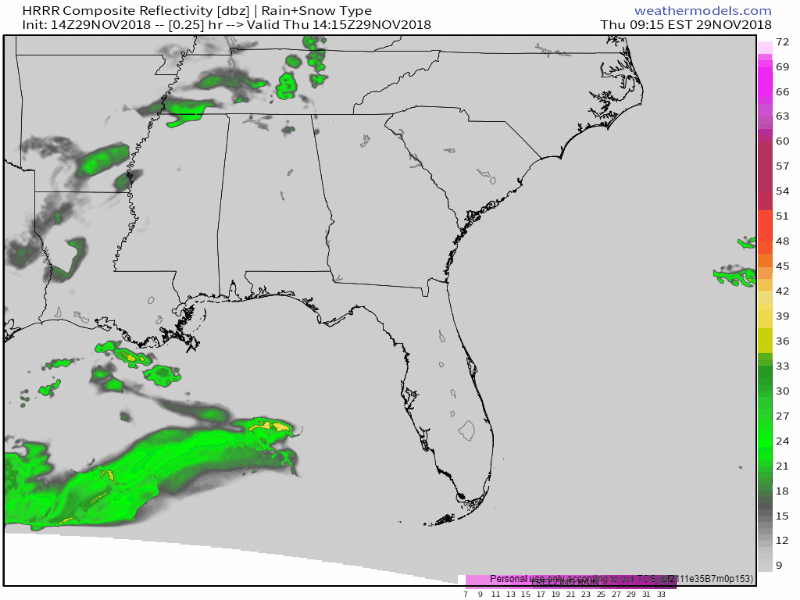 Rain Again Friday
A low pressure center will develop over northeastern Oklahoma late today/early Friday. As it pushes north and east of us, rain will continue and winds will begin increasing. Winds will increase with gusts to 30 mph forecast Friday night!
Friday morning will see periods of on and off rain before heavy, widespread rain moves in Friday afternoon and evening. Not expecting severe storms for Friday, but into Saturday morning you could hear a few rumbles of thunder.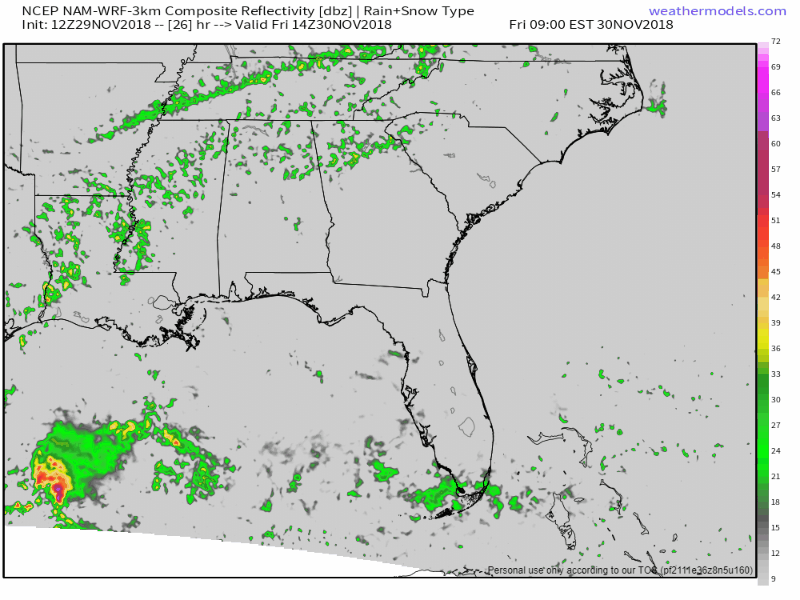 Our high temp Friday should be around 63°. Friday night, we'll only drop to 59°.
Saturday
The Storm Prediction Center (SPC) has us placed within a Marginal Area (1 out of 5) for severe weather for Saturday. This means there is a 5% chance of a severe storm happening within 25 miles of you.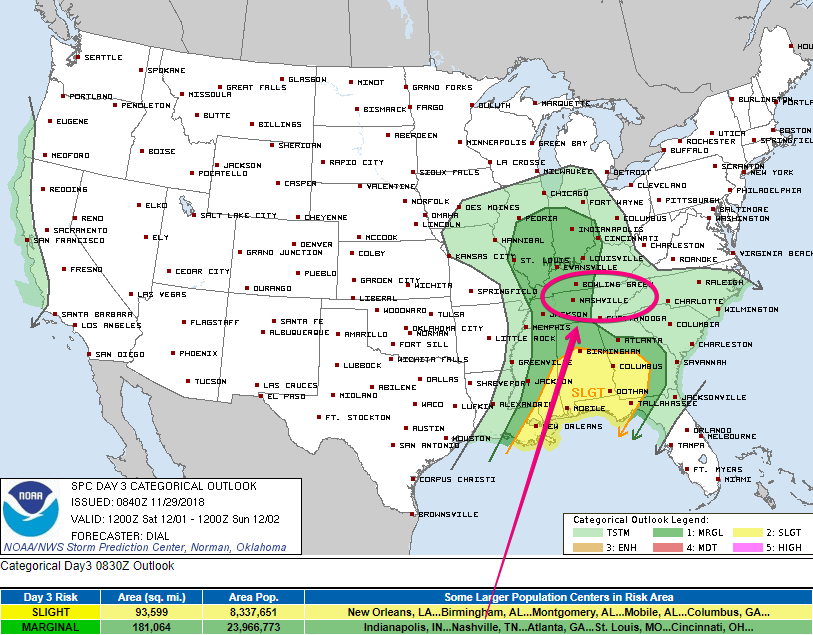 The rain continues Saturday morning as the surface low sends a weak cold front our way. We could have a few strong storms in the mix, but severe weather should be contained mostly to our south.
If you're caught beneath a storm you can expect heavy rain, gusty winds, thunder and lightning.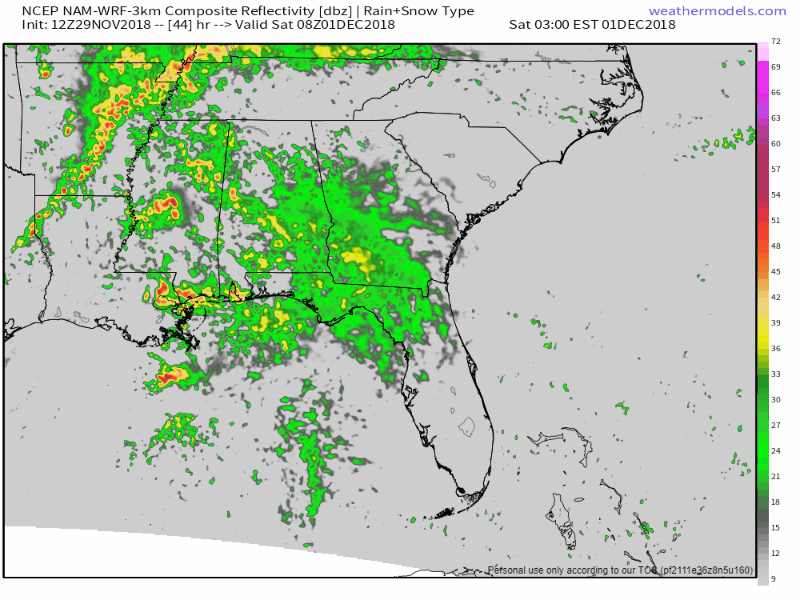 Once the front passes, rain chances will come to a close in the early afternoon. Dry air aloft will break up our clouds and let some sunshine through by the mid/late afternoon.
This may be a cold front, but we won't cool down by much. Afternoon high could read close to 70° with sunshine. Overnight lows will cool to the upper 40s.
---