Today
We are looking at a very chilly day ahead. Only expecting a high of 41º to occur in Nashville; some spots may not even make it out of the 30s. We will see some high clouds, however, nothing in the way of precipitation.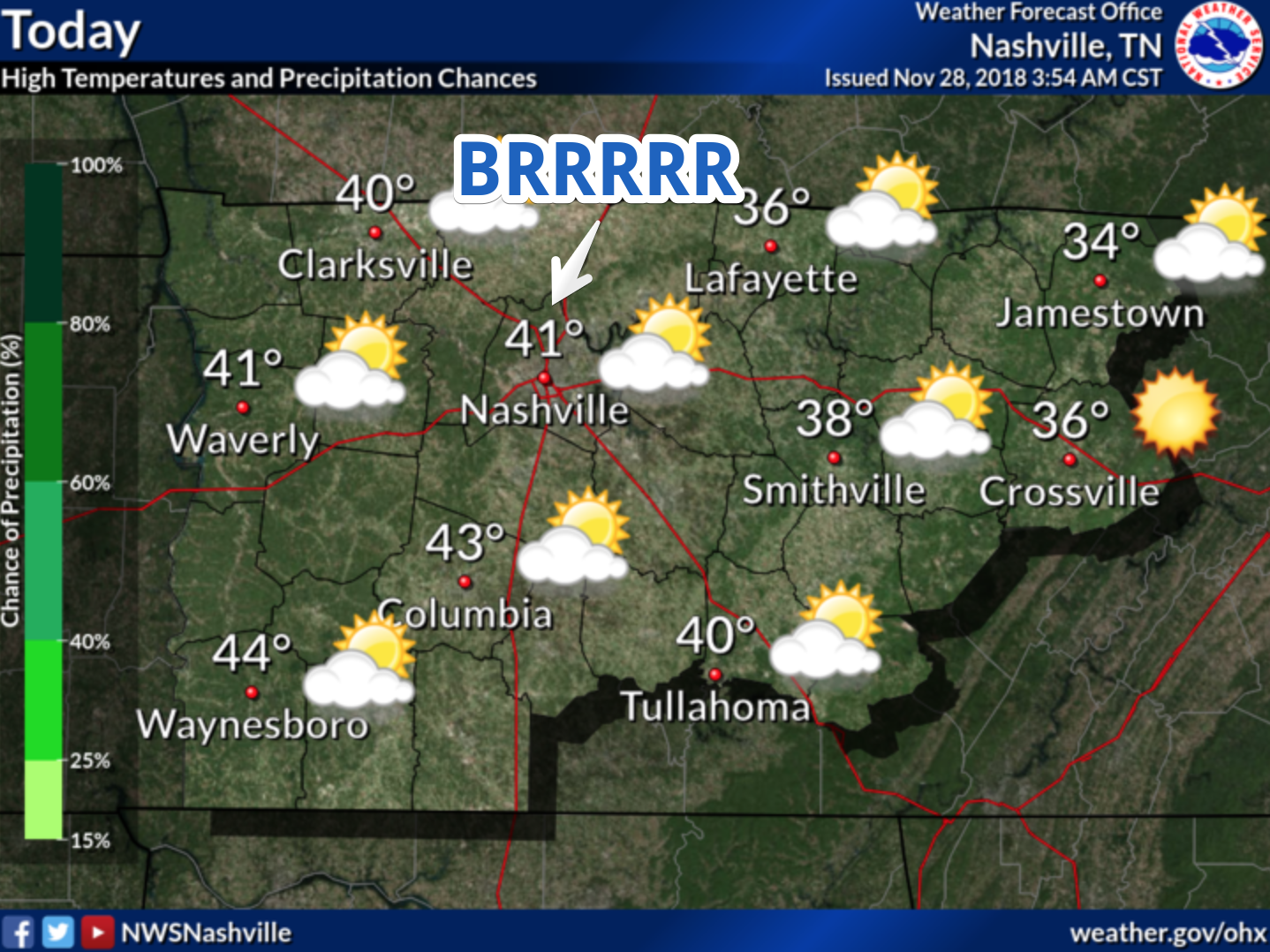 Scattered Showers Begin Tomorrow
Rain chances are in the not too distant future. Scattered showers will develop area-wide through the day on Thursday. The coverage area will become greater as the day progresses. Thursday will by no means be a washout, just one of those days to keep an umbrella on hand.
[Editor's note: Full disclosure, our NWS pointed out this morning that precip COULD begin as a brief rain/snow mix on the Highland Rim, which doesn't include most of us, but does include Joelton. No big deal. Just don't be surprised if you see it up there. It will quickly turn to rain.]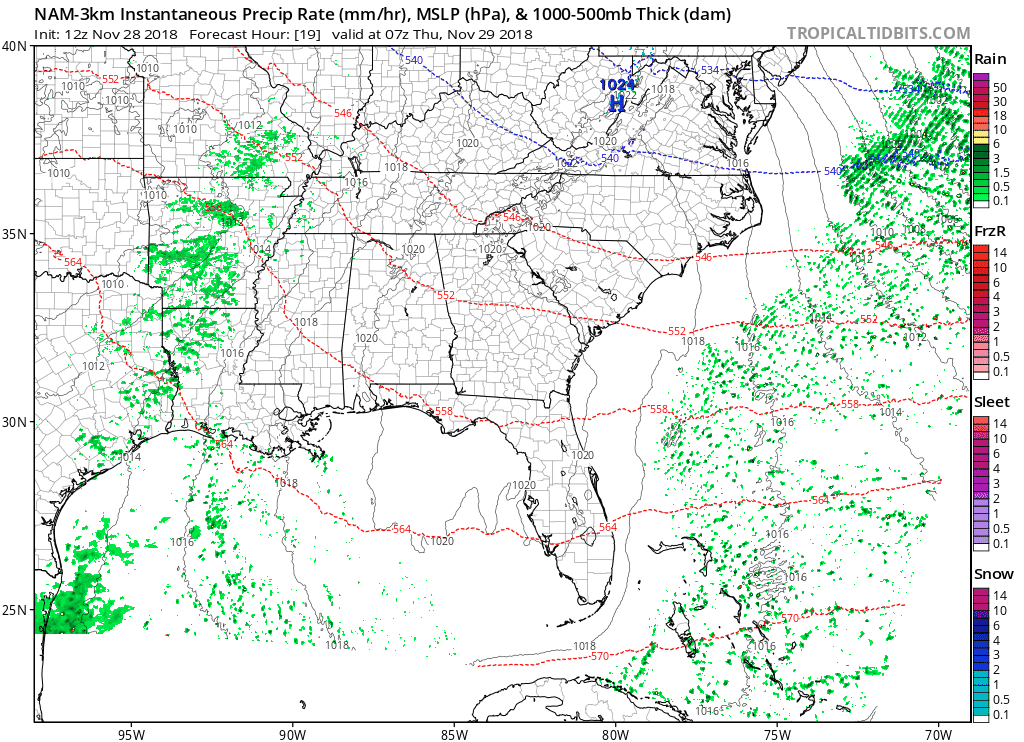 Above is the NAM's thinking for Thursday and the early part of Friday. Again, the on and off rain that will primarily just be a nuisance.
Temperatures will moderate with the rain. The high tomorrow will be in the mid-50s. Thursday will be in the 60s.
Storm Threat
An upper level low will discharge from the Rocky Mountain this weekend bringing a storm threat on Saturday. This is by no means a significant threat, just some heavier rain with a rumble of thunder here or there.
The rain will exit just as fast as it arrives. The front that brings it in will push east by Saturday night, diminishing the threat.
High pressure should build into our area by the middle of next week, bringing us some dry weather. Until then, umbrellas up!
We'll keep you updated on the storm threat, check back for more.
---